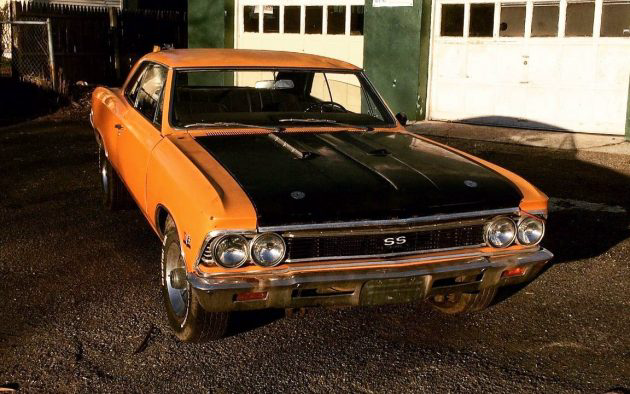 Sure, it's not original. Neither color nor equipment are as they left the factory, but you have to admit it's a fun combination! This 1966 Chevrolet Chevelle was stored in a barn since the early 1980's and recently made streetworthy again. It's listed for sale here on eBay and is located in Dumont, New Jersey. The starting bid is a steep $17,500, though. Or maybe I just don't recognize the value of one of these cars?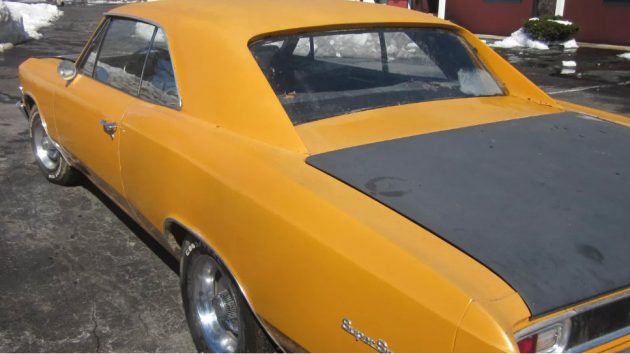 The seller tells us the car was originally Marina blue with a black vinyl roof. While I can wholeheartedly agree with whomever removed the vinyl roof way back when this was just a car, I know to the true collector putting it back would be a priority. The ad also states that this is an original big block, four speed Super Sport car, and this VIN decoder page agrees. And with an low NADA retail of $26,260 and a high of $90,385 maybe it is that special.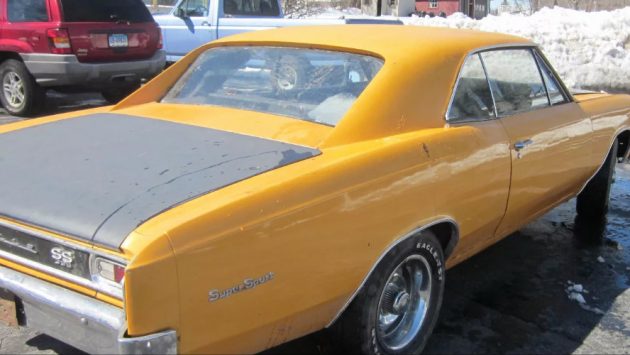 Getting back to the car itself, we're told it has a dent in the roof, the current paint is "tired" and the front lip of the hood has some rust. The floor has been previously patched and the trunk floor is a little soft in the center but still intact.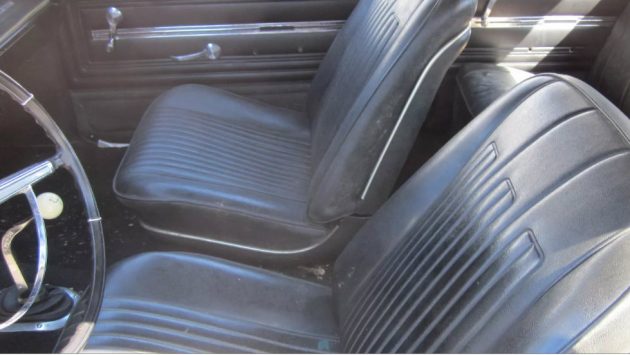 The inside looks surprisingly nice in this picture, but we're told the seats will need recovering, the headliner is torn but the dash pad is good. I'm afraid this is looking more and more to me like a car to be restored. Honestly, I'd rather just drive the heck out of it pretty much as-is!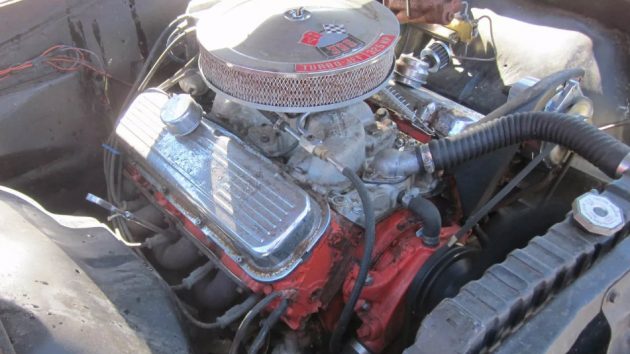 As it stands, the car runs and drives well, and the engine features upgrades such as an aftermarket cam, aluminum intake, Holley carburetor, aftermarket ignition and a set of headers. The original positraction rear end remains with the car, and that's a Hurst shifter attached to the Muncie transmission. Would you, like me, drive it as it sits, at least for a while?