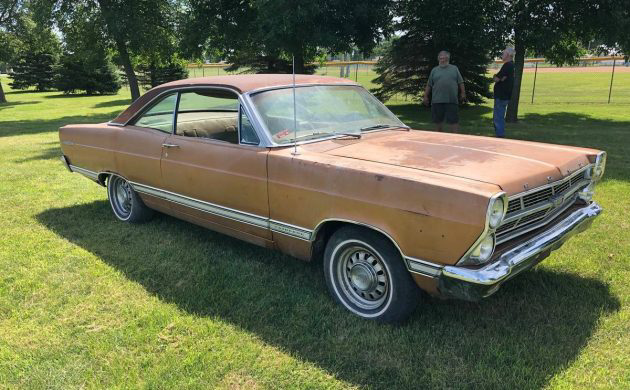 While not a GTA, this 1967 Ford Fairlane 500XL has a 390 cubic-inch big block and it looks like a great project car. And, you caught the "A" part of GTA so you know that this one has an automatic transmission. Just to get that out of the way, it isn't a 4-speed car. This one can be found here on craigslist in Tyler, Minnesota and the seller is asking $6,500.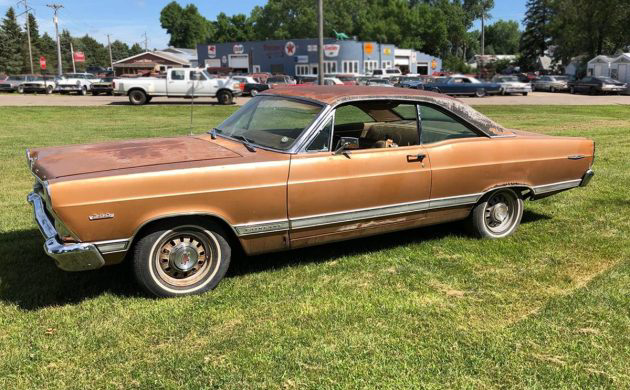 I wish that they would have had the rear windows rolled down so you could see that sweet hardtop body style. I really like this Fairlane but it's a big project with lots of welding to do. Rust never sleeps in Minnesota, unfortunately. The fifth-generation Fairlane was made for 1966 and 1967 and they're my personal favorite bodystyle of the entire run. I'm a sucker for stacked headlights. Not to mention, Bill Gannon (Harry Morgan) drove a sedan in the TV show, Dragnet.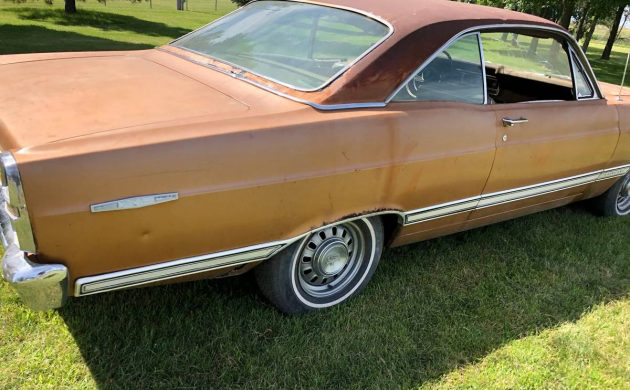 I'm hoping for the best on the rust situation here and they say that it's a Kansas Car with solid torque boxes and frame rails and it has a clear Kansas title, so my statement about rust in Minnesota is a moot point. Still, you can see rust on quite a few areas here and we don't see the underside. It does look like an incredibly original and complete car which is nice to see.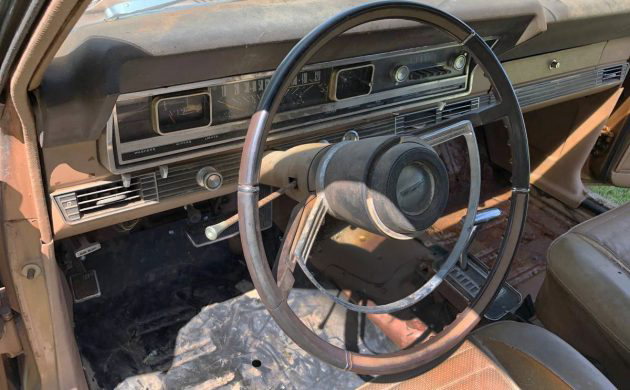 Like the exterior, the interior looks pretty good overall but it's a bit faded and dirty with a few things to deal with during the next owner's restoration. The front bucket seats and console shifter are nice, sporty features. The backseat looks like it could be cleaned up and I bet a lot of the parts and pieces of this car will end up just being cleaned up rather than being restored or changed. This car has a bonus: factory AC.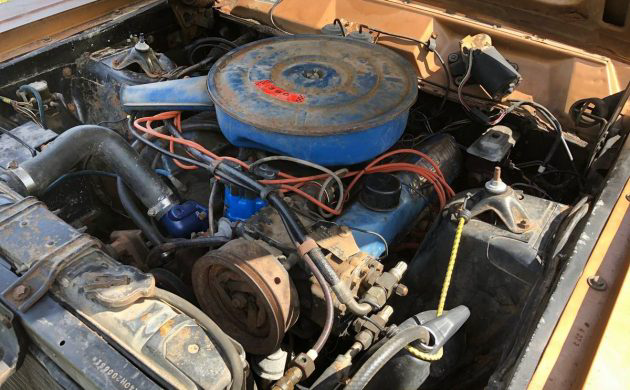 Speaking of a bonus, this car also has a 390 cubic-inch V8 which would have had between 275 and 320 horsepower depending on the carburetor. The seller says that this car runs and drives but it needs help with the fuel system and brakes from sitting for so long. Don't we all, especially this year. Any thoughts on this '67 Fairlane? I love it, I hope that I'm not the only one.