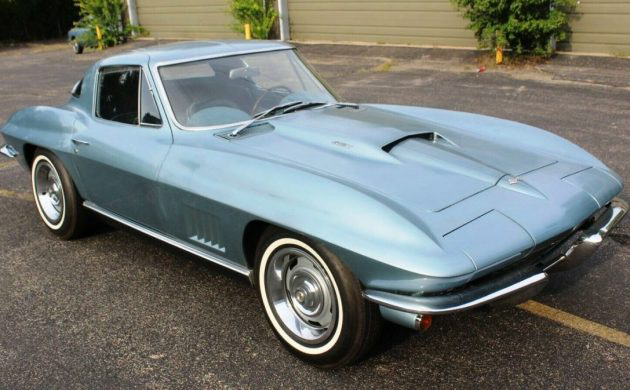 Where some cars in their final year of production barely see any changes, the outgoing 1967 C2 Corvette saw a number of improvements, most notably a trio of available 427 cid (7.0L) engines. This 1967 Chevrolet Corvette Coupe in Cincinnati, Ohio retains its original 390 HP 427, and a host of other original features including mostly-original paint and interior. While bountiful power and torque cure most of the shortcomings of an automatic transmission, this car's four-speed manual gearbox puts you fully in control of the beastly engine up front. The listing here on eBay comes with an $89,000 Buy It Now price plus the option to Make Offer. Thanks to reader Patrick S. for spotting this highly original and tantalizing two-door.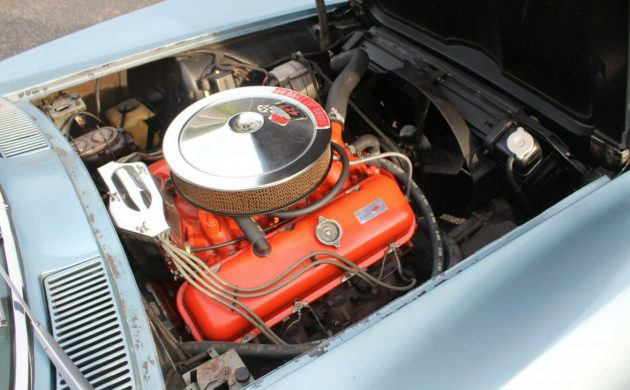 Though not as fancy as the "triple 2-barrel" 427s, this 390 HP L88 made more torque, and reaches peak horsepower earlier as well, making it arguably the better choice for driving anywhere except a race track. The 3.70 cogged rear differential probably renders first gear necessary only when that Turbocharged Whatzit beside you flexes its pop off valve to get your attention. Thanks to corvsport for some details.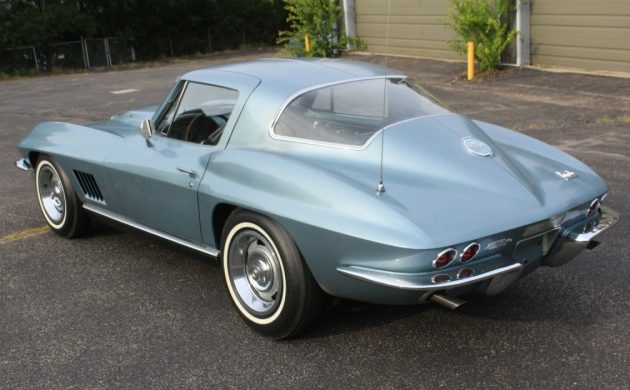 Proper wheels and tires suit the car's mostly-survivor status. Some may prefer the single-year '63 split-window coupe from this angle, but I'll take that Mark IV big block (unavailable in '63) any day. While the listing makes no mention of the car's running or driving condition, it *seems* like a car that can move itself from place to place. Anyone pledging nearly $90,000 will certain verify this and a long list of other checkpoints.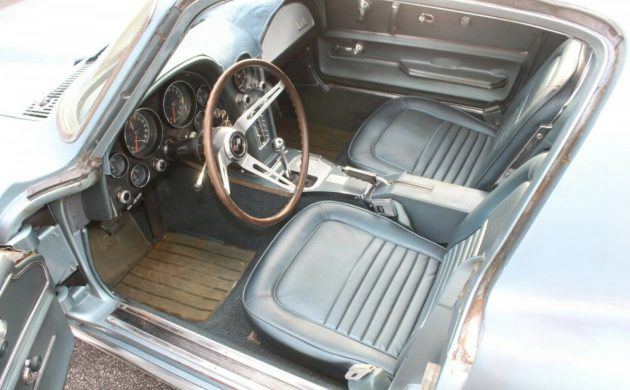 Chevrolet also changed the Corvette to the European-style center console emergency brake for 1967, though it would be some decades later when the WRC made "E-brake Turns" a must-try item for high school gear-heads. Though certainly a capable performance machine, this well-preserved three-owner 'Vette deserves a modicum of care and tenderness to preserve it for future decades. This sweet survivor deserves better that to become the plaything of a trust-fund failure who wants "an old Corvette." Will you smash your piggy bank to bid on this sweet survivor?