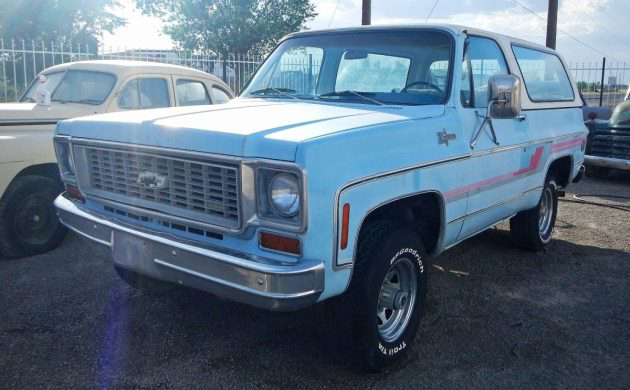 Getting into the barn find, restoration, and hot 4×4 truck market might seem difficult to do in one swoop. However, not impossible, indicated by this blue, 1973 Chevrolet Blazer with 100,000 miles. It is located in Santa Teresa, New Mexico. The Buy-It-Now price of $5,950 and the option to make an offer are the choices you have in purchasing. Thank you to Adam C for submitting this Blazer. To view more about it, head over to the listing on eBay.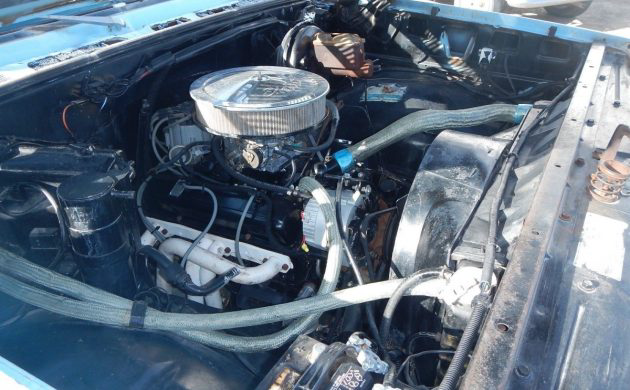 Mechanically the truck has a 350 V8 with an automatic transmission and 4 wheel drive. Factory air conditioning is also a creature comfort included. It does run and moves enough to get on a trailer. The transfer case is slipping out of gear though, however. There is a spare transfer case available. There is a dent in the front passenger quarter panel. There are some other rust spots and bubbling paint here and there, but it is not overtly obvious.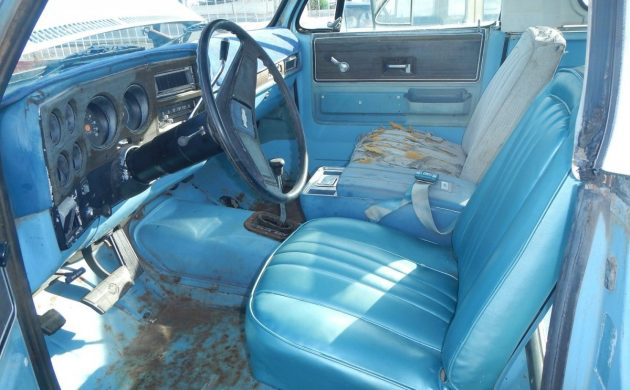 The interior does need some attention because the floorboards are rusting. While there are no holes for Fred Flintstone foot power, it will need those replaced. It has been sitting for quite some time, so it is quite hard to ponder how the seats became so torn up. The top is removable, maybe that is how. This truck must have been well used when it was on the road. A dash cover adorns the top of the instrument panel, so its condition is unknown.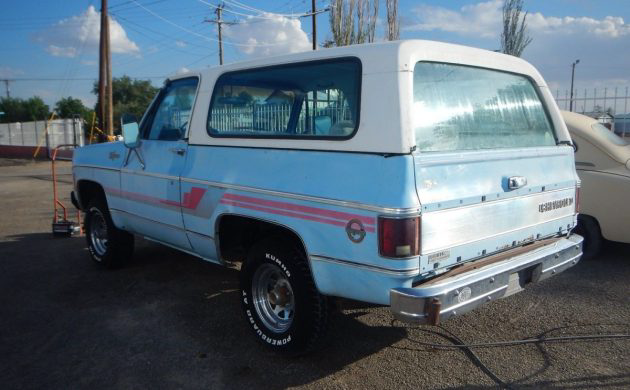 Thankfully, this truck isn't blue cheese, in terms of being too daunting, or not prominent enough. Nor is it rusted to oblivion. With a clean title, it is a solid candidate, ready to blaze into the restoration process. It also is a great classic truck. With all the ruckus about Chevrolet bringing back a new Blazer and all the opinions about it, this truck is a great way to get out into the garage and not bother yourself with matters greatly disputed on the internet.
Have something to sell? List it here on Barn Finds!