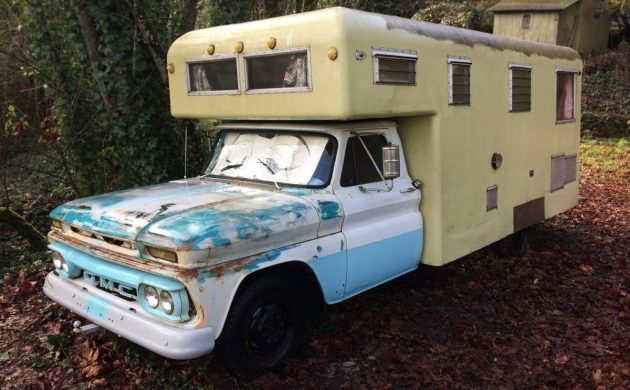 There's an interesting story behind this 1966 GMC Camper, actually there are a couple of interesting stories related to it. This home-built camper is listed on eBay in Portland, Oregon with an unmet opening bid of $4,999.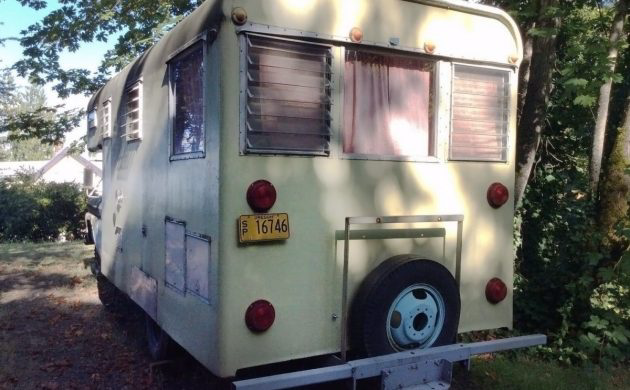 These were always such interesting campers for me as a kid, the chassis-mount rigs. The 1960s and 70s were the golden era of truck camping, in my opinion. Sure, modern campers are so much nicer, better engineered, safer, more luxurious, better laid out with nicer materials and equipment inside. But there's something about the 1960s when these sorts of campers were coming out of the woodwork. Supposedly "a retired Boeing engineer built this by hand from a brand new GMC flatbed he bought in 1966."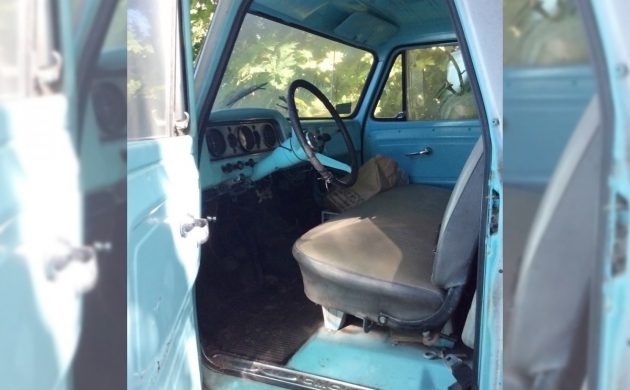 This is the only cab photo but it looks better in there than I expected it to. There's a 4-speed manual shifter in there somewhere. The other interesting story with this GMC camper is that the seller "got this from a friend who has lived in it comfortably on his driveway for the past few years." Ok, I think that's interesting anyway. I dream about hitting the road and living in a camper like this someday, although not in or on my driveway.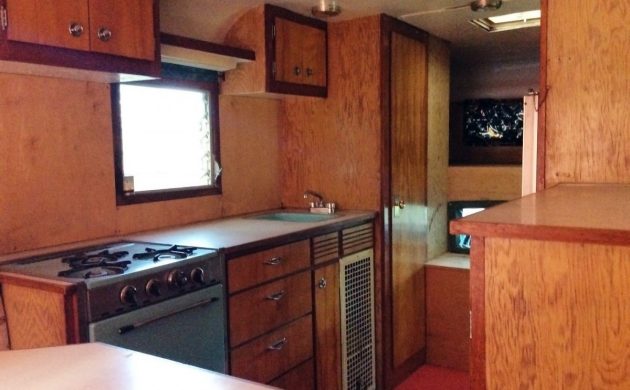 I'm assuming that the Boeing engineer modified an existing camper, this one looks too finished and polished to have been home built to me. Thoughts? It looks like it has pretty much everything but it's all pretty dated looking. Whether that's a good or a bad thing is up to the next owner. The rear bed turns into the dining area and I'm assuming that one of the closed doors is, or was, a little bathroom.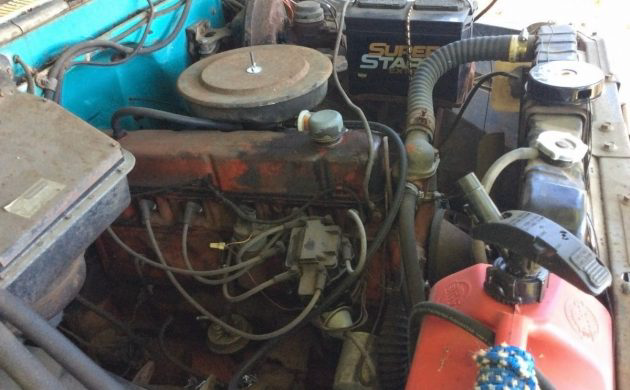 The power under the perfectly-patina'd hood is a six-cylinder which I'm assuming is a 250 cubic-inch straight-six. There's another interesting story about that, the seller "bypassed the mechanical fuel pump with an electric pump to get it driving. Upon going to a local auto parts store to buy a new mechanical one I realized by looking at the pictures that the previous owner installed it upside down. Cheap and possibly free fix. Truck drove surprisingly well and made it up one of the steepest hills in town without problem to where it currently sits overlooking the St Johns bridge here in NW Portland." What are your thoughts on this home-built chassis-mount camper?