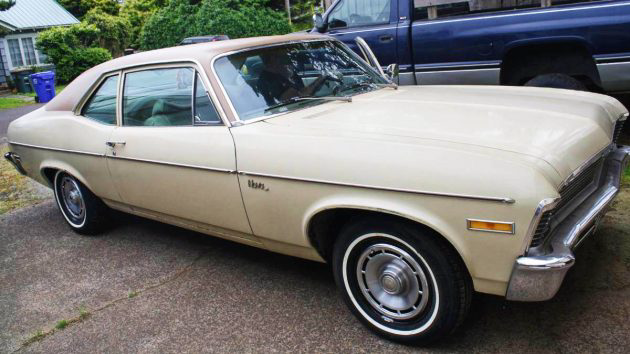 This Nova may seem pretty boring but it is mostly original and has a fun name; Betty Boop!  The original vinyl top and rust have been replaced with paint that's probably close to the color of the original vinyl. It's got only two doors and a V8., so that's a plus! Thanks to "J" who found it listed on craigslist in Newport, Oregon. It's got a few nicks and scrapes but it looks pretty solid, so perhaps the $8,500 asking price isn't too bad. The transmission was just rebuilt, it's got new tires and is ready to drive and be enjoyed.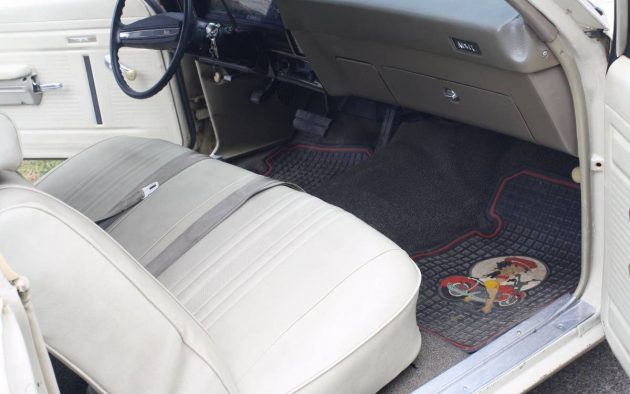 It even includes Betty Boop floor mats. The front seat was redone and the back seat is in good shape. The interior is really plain (it reminds me of the taxis I used to drive) but it is in really nice condition.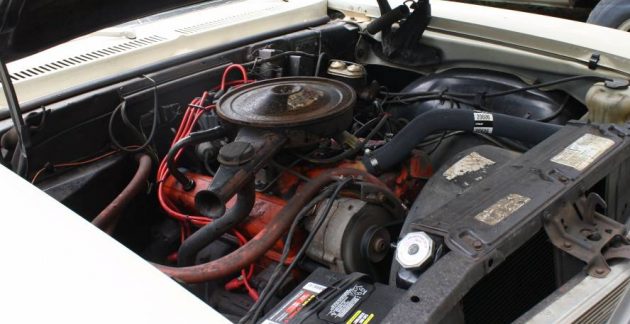 Here's the 200 HP 307 CID V8. It's a low compression engine designed to burn unleaded gasoline and get better gas mileage. It doesn't take a lot of work or money to get these little V8s to 300 horsepower using the stock block. The first thing a lot of us would like to see added would be A/C, of course.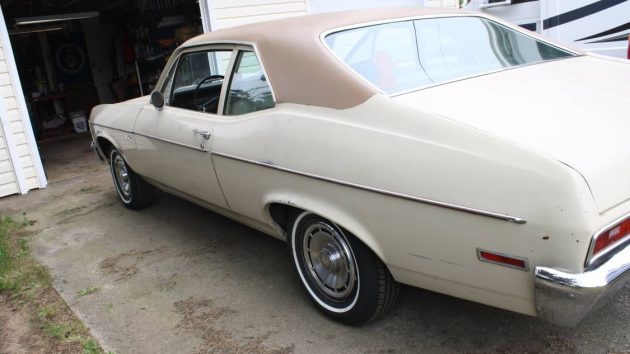 The body molding looks like it might be an aftermarket accessory from JC Whitney or Pep Boys and I'm thinking the roof should have been painted to match the body, but otherwise, it looks original. This could be a nice driver or the basis for a custom car. There aren't too many of these survivors left, so it would be nice to see it left as original as possible. Modern brakes and suspension modifications could be nice, but then one could dream of custom wheels and tires, an engine upgrade, custom paint and interior, the list goes on and on. The same folks who think $8,500 is too much for this car wouldn't hesitate to spend more than that on custom wheels and tires. It would be interesting to know what the new owner intends for his Nova.