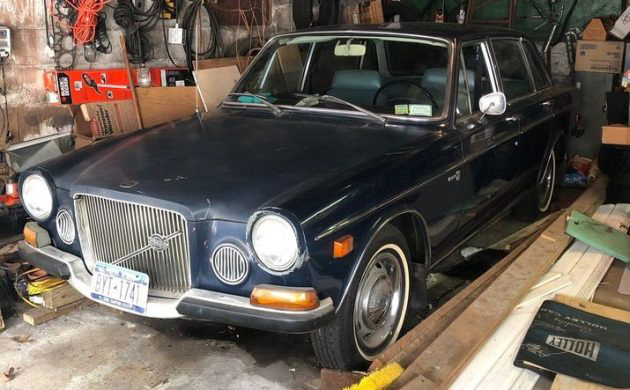 To me, one of the coolest aspects of a car's history is if it was purchased new in its home market and brought home at a later date. I know not everyone finds this as fascinating as I do, but it's one of my favorite details about my junkyard find Mercedes 190E 2.3-16 project – the fact that it was purchased new through the company's European delivery program. This pretty 1969 Volvo 164 was acquired when it was nearly new in Sweden in 1969 and brought back to the states, where it's resided ever since. It's a project, but one that looks very complete and is said to still run and drive without issue. Find it here on Facebook Marketplace for $6,000 in Brooklyn, New York.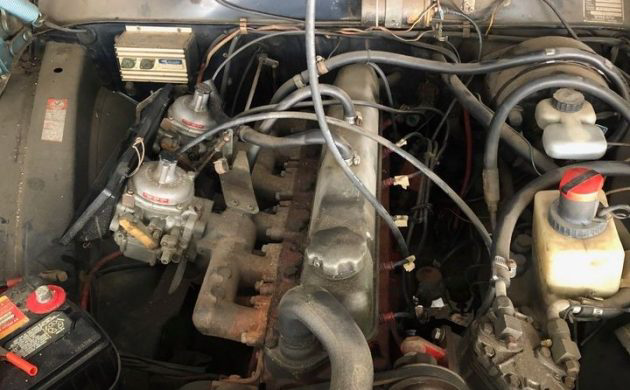 The 164 is a Volvo model that I feel many enthusiasts gloss over when thinking about their favorite vintage example from the Swedish automaker. I suppose it's partially due to the company's other offerings from the same timeframe being oriented towards performance driving and rally events, or at least capable of being easily modified for such purposes. The 164 is definitely more of a lux0-barge by Volvo's definition of the genre, with room for several passengers and elegant styling. I still remember seeing an absolutely mint one in a salvage yard many years ago and wondering what minor mechanical fault sent it there.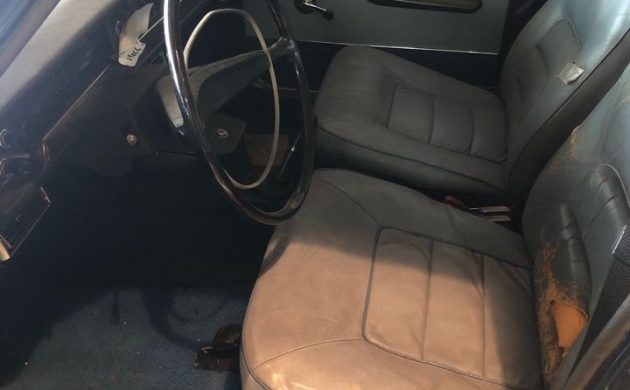 The interior of this example is far from perfect, but I'd call it typical for the age of the car and for one that's likely never been restored. The seller claims it has been "meticulously maintained," but perhaps that refers to the mechanical bits. The 164 came with a beefy 3.0L inline-six that put the Volvo in a similar league to the BMW 5-Series and Mercedes 250, but it seems those models had more sticking power when it came to carving out a niche for those automakers. Volvo has always flirted with being a full-on luxury brand, but its impressive reputation for safety has kept it in a sort of identity limbo, never quite achieving the same prestige as its German and British competition.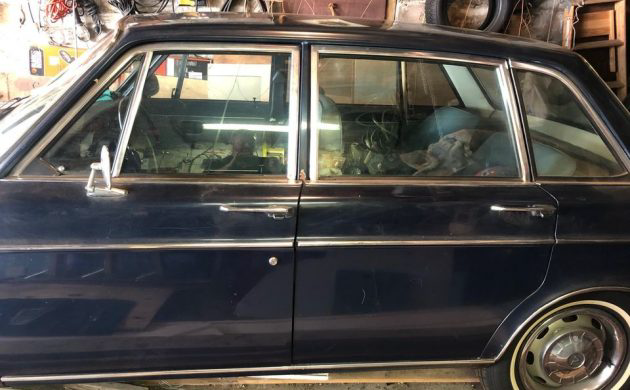 Despite fairly healthy production numbers, the 164 doesn't pop up all that frequently in any sort of condition. This one looks quite nice and if the mechanical bits are as healthy as described, it should be a fairly manageable project. The seller notes it has good floors and no "….heavy rust." The doors and nose panels all look quite nice, and it still rides on factory wheels. The glass is clean and clear, and the chrome trim doesn't appear to be tarnished. $6,000 is a strong ask, however, for a semi-obscure model like this, and I suspect the seller will be holding onto this one for a while at that number. What do you think – does the condition justify the asking price?