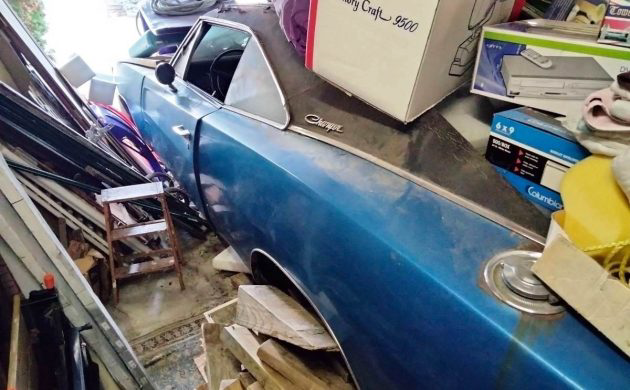 Like the old VHS machine on its trunk, this 1970 Dodge Charger 500 in Warren, Michigan found itself discarded, a thing that once held utility for the owner, but not for a long time. After a decade or three of "somedays" pass by, the dream restoration is not bloody likely. Sadder still the once-beloved car's owner may pass on to that big stretch of wide-open road in the sky without seeing the car restored or passed along to someone with the means and opportunity to do so. Like all cars, this one "was" a one-owner car according to the listing. The listing here on Craigslist includes a spartan description but some decent pictures. The $22,000 asking price gets a presumably not-running car possibly with its original 318 V8 and automatic transmission. Thanks to reader rex m for spotting this buried blue Dodge.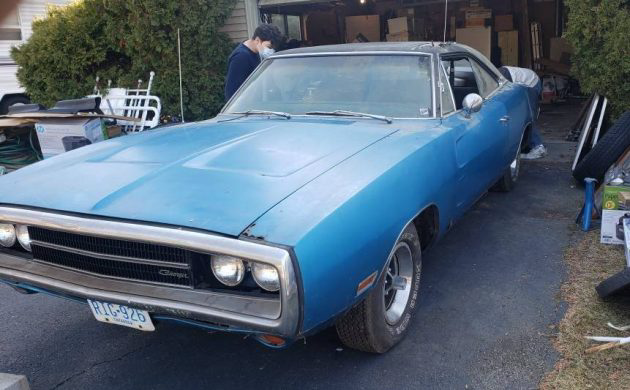 Indoor storage may have spared the Charger from the worst of Michigan's metal-destroying winters, but rot on the leading edge of the left front fender probably represents a mere hint of what lies beneath. The prior year's Charger "500" took inspiration from NASCAR as a special model with more aerodynamic non-hidden headlights and other drag-reducing touches. For 1970 the 500 package included a heavy duty suspension, Rallye Instruments, and other mostly-cosmetic upgrades such as the bucket seat interior, racy "quick-fill" gas cap (ironically never used in NASCAR), and the Charger's standard hidden headlight grille.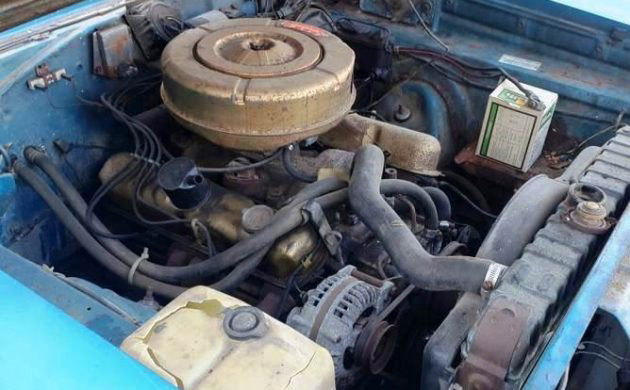 Power comes from the base 318 cid (5.2L) two-barrel V8 making 230 HP and 320 lb-ft of torque. Plenty of Mopar classics left the factory with this dependable mill, and my grandparents pulled a travel trailer all over North America with a 318-equipped 1969 Dodge Coronet sedan with no complaints. Interestingly, base models could be ordered with either the 318 or the 225 cid inline six cylinder known as the "Slant Six" or the "Leaning Tower of Power" with no difference in price.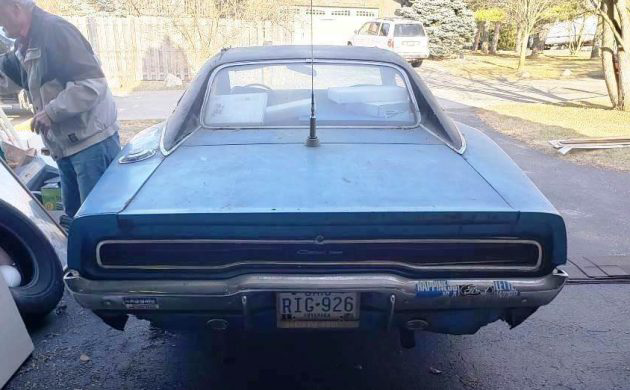 The second-generation Dodge Charger looks great from nearly any angle, and the '69 and '70 models got a sharp full-width tail light panel compared to the 1968 Charger's circular lenses. The CB antennae makes an awesome vintage artifact stuck between the rear sail panels. "You got your ears on, good buddy?"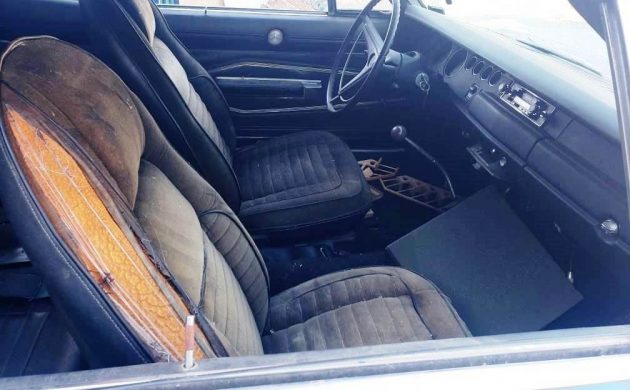 A manual floor-shifted transmission marks an unexplained deviation from the window sticker in the listing that lists a D34 Torqueflite automatic. If your idea of enjoying classic cars doesn't require tire smoke and black marks on the pavement, a floor-shifted, 318-powered '70 Charger 500 may be the perfect ride. The 318 makes the pleasant V8 sounds that enthusiasts savor and a day behind the wheel won't wear the magnetic strip off your gas card. Would you keep this garage-find Charger's 318 or transplant something more brutal?