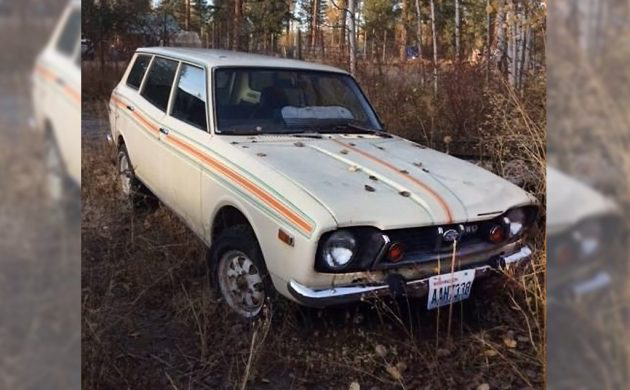 This car has been for sale for years it seems like, but thanks to Miguel for sending in the tip for this 1975 Subaru DL wagon, we can spend some time checking it out again. This 4×4 has been listed here on Craigslist in Twisp, Washington for a year or two at least it seems like and they're still asking $2,000 for it. Let's check it out.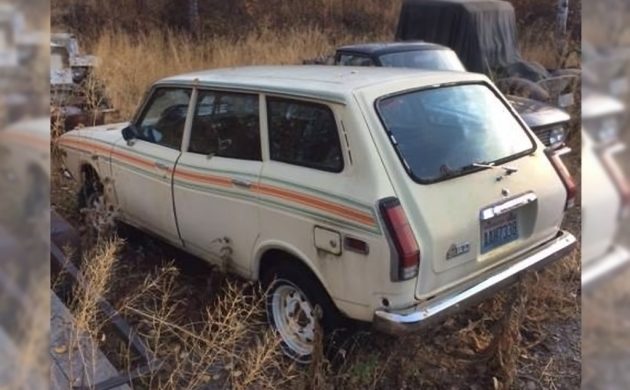 This Subaru Leone, or DL (DL = two round headlights, GL = four square headlights) in North America, has been popping up on several Subaru and oddball car sites for quite a while now. It's another case of major head-scratching for me when a seller lists a car for years without taking additional photos. There are still three photos and the same $2,000 asking price. It may have been $2,500 at one time, I can't remember now it's been so long. It really does look like it's in pretty good condition but dang, there is no way this is going to sell without at least whacking some of those weeds around it and taking better photos and more of them.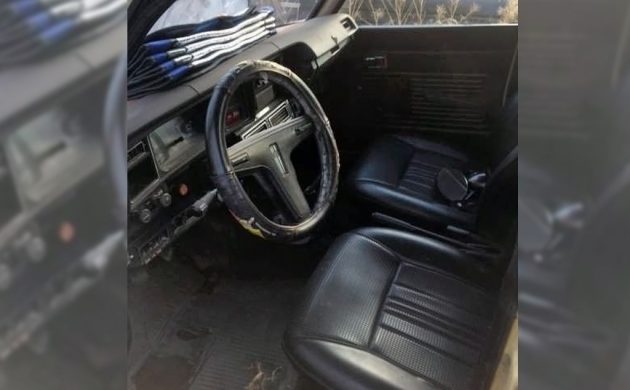 The DL/GL wagons were Subaru's first foray into 4×4 vehicles for North America. It's hard to tell the real condition of this car from these photos but they say that it "is fairly rust free, glass is good along with the interior." Fairly rust free for a decades-old Subaru is a scary thought. I have been burned on that in the past and never again. Oh yeah, did I mention that this one "Needs an engine"? They say that they're "pretty sure its a 1300cc and is out of the car." I believe that they're referring to Subaru's EA-63, 1.4L (1,361 cc) boxer-four which would have had around 60 hp. Old Subaru 4×4 wagons are desirable but an engineless car that has been sitting outside for a long time may be more work than a lot of us are hoping for. Is this one worth saving?
Have something to sell? List it here on Barn Finds!