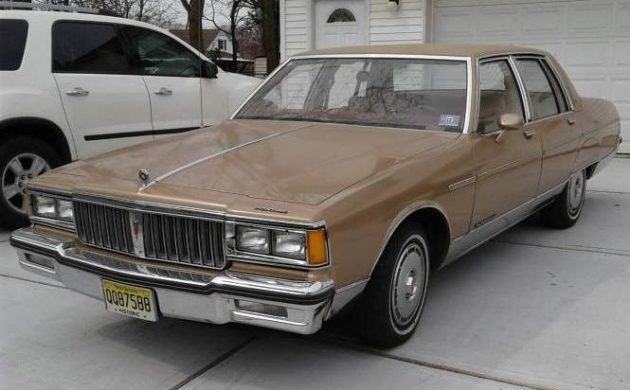 Okay, so it's not exactly the same, but it sure looks a lot like the one that Sheriff Buford T. Justice (Jackie Gleason) drove and The Bandit (Burt Reynolds) helped to destroy in Smokey And The Bandit II. In our defense, though, it IS the same model and similar color, it has the same fender skirts, and it has the same hubcaps…oh, and it's for sale here on craigslist in NJ.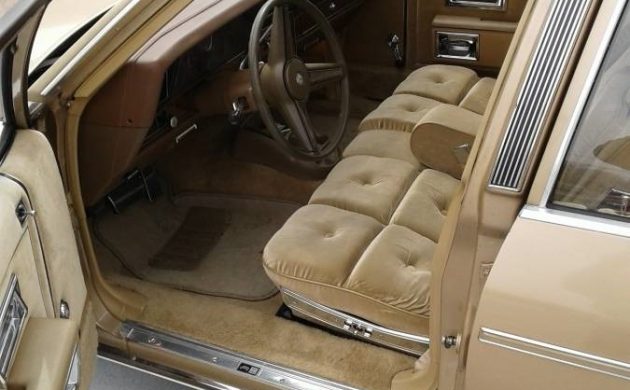 We recently featured a blue one for sale in Portland, written by our own Bill Owens. He and Tom Appel over at The Daily Drive did great write-ups on the general background of these cars, so we don't have to re-hash it. While that one is nice, THIS one is nicer – oh, and this one has about 1/6th the amount of miles as that one. Check that interior – plush carpet and pillow-top velour!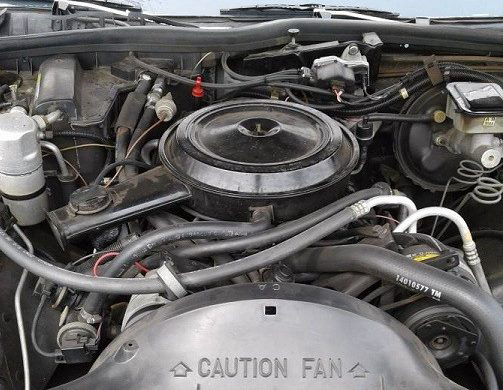 11 years after the Oil Crisis, this car was part of the new, downsized generation of the General's land yachts from the 1970s. On the same platform as the Caprice, mechanical-repair parts are readily available.
The seller is  a little shy with details, but the odometer picture shows a mere 37,000 miles…and based on the pictures, we believe it could be true. These could be had with a V6 or V8, and a three- or four-speed automatic transmission. The EPA estimated fuel economy for both around 18 miles per gallon, which is better than many vehicles made in the nearly 30 years since then.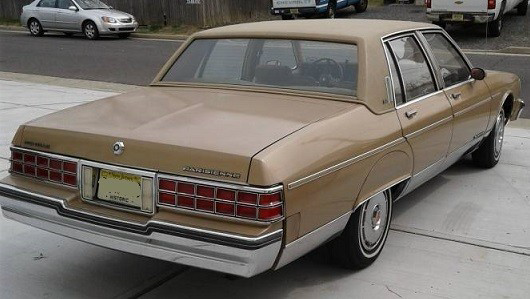 So, what do you think? Would you make this into a tribute car? Maybe swap drivetrain components and make a crazy sleeper? Perhaps it's the kind of car you want to take on a long road trip adventure with, say, a loved one or a few friends?
Have something to sell? List it here on Barn Finds!