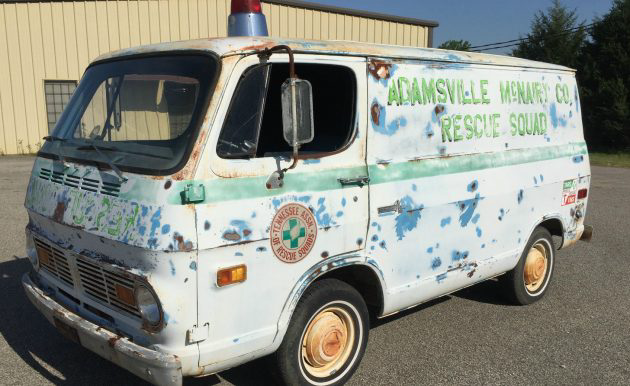 Do celebrity connections help move inventory when it comes to project vehicles? I'm not sure, but the seller of this weathered rescue van for the McNairy County municipality in Tennessee throws out a curious anecdote about this patina'd emergency vehicle: it was ridden in by none other than Buford Pusser, affecitionately known as "Buford the Bull" in the southern states. Find this oddball van here on eBay with an opening bid of $6,900.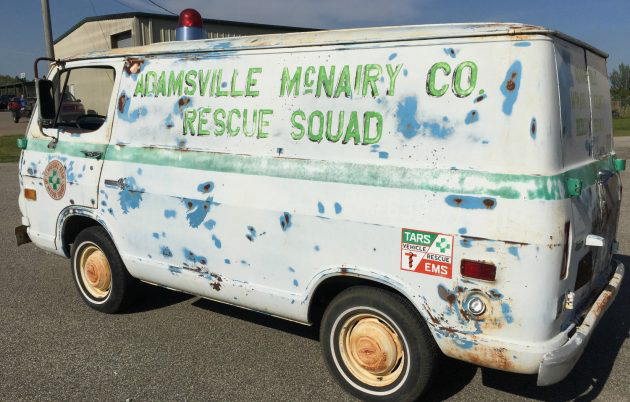 I don't claim to know much about Buford, but I did recall that he was the inspiration behind the film Walking Tall, which has been re-imagined in recent years with a modern recreation. Pusser had a reputation for cracking down on all sorts of nefarious activities, from prostitution to bootlegging, and likely made a few enemies along the way. Why he was out and about riding in this 'Rescue Squad' van isn't disclosed, but given he personally owned a modified Corvette, it seems like he at least enjoyed the open road.
The van is a bit unique for being a no-window model, but I suppose that isn't too unusual among vehicles owned by municipalities. The seller claims there's no rot-through on this Chevy 90, and that it's one of the straightest he's seen. The original engine has been removed but is included in the sale (it's actually already on a pallet in the back of the van); it was swapped out for a V8 when it started to smoke. The lights and sirens still work and are included, which is good news considering the van is photographed with that wicked siren still attached to the roof.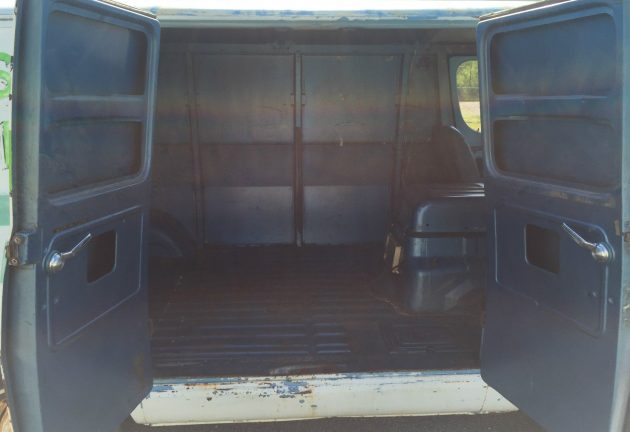 While the history in this case doesn't necessarily add any value, the Chevy would sure be an interesting talking point at any car shows you attend with it. Personally, I dig the connection to Mr. Pusser and would love to know if any period photographs exist with him riding shotgun, peering out over the door sill for any bootleggers or other rabble rousers unlucky enough to be in his jurisdiction. Would you restore this Chevy 90 or drive it as-is?