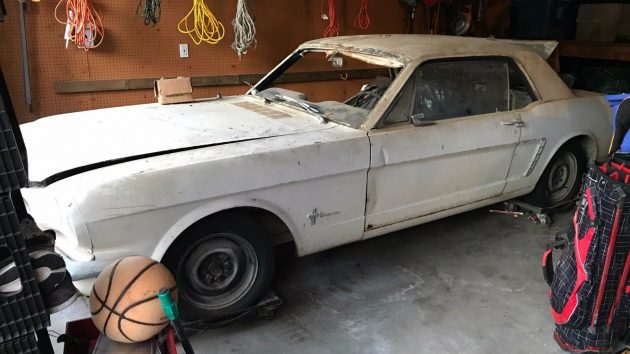 The above picture is the "after" picture of this Mustang. No, obviously not after restoration, but after unearthing it! Evidently, it's been in the garage it was in for quite a while–30 years to be exact! Now it's for sale here on eBay, where bidding is up to $1,225 and there's no reserve. It's located in Webster, Texas.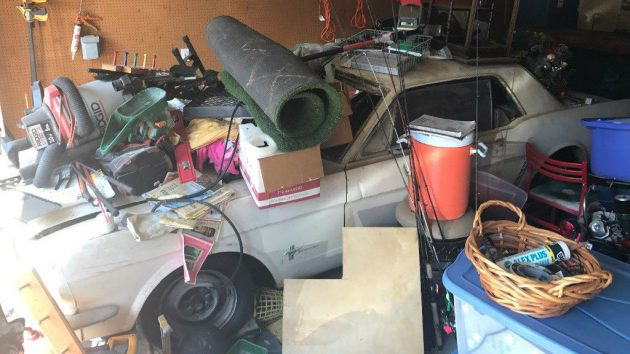 So here's what it looked like before the excavation work! As you can see, a Mustang can store quite a few items.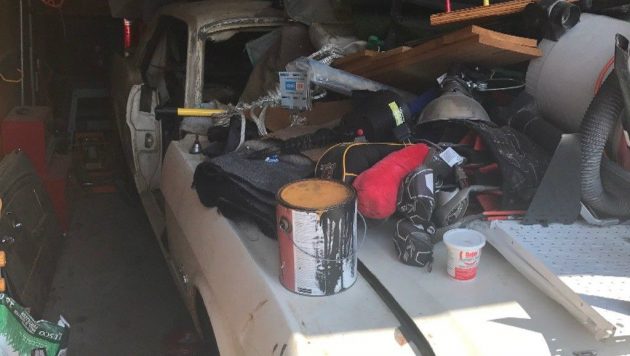 Here's another shot. The seller mentions the door and front and rear glass being removed. The door and rear glass still exist, but you'll need to plan on purchasing a windshield. Thankfully, they are quite easy to find.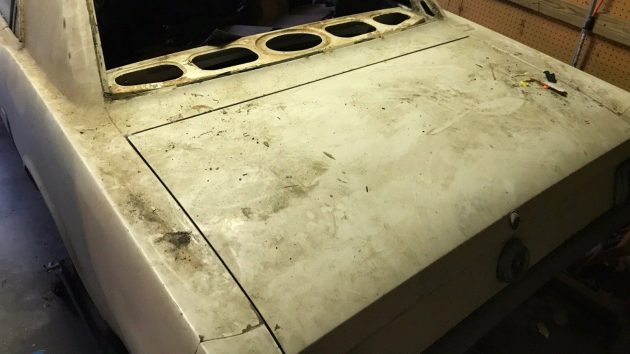 Underneath it all, parts of the body appear quite solid. The seller is very frank with his description, states that he just wants the car out of the garage and says expect the worst. They feel sure there is rust on the floorboards.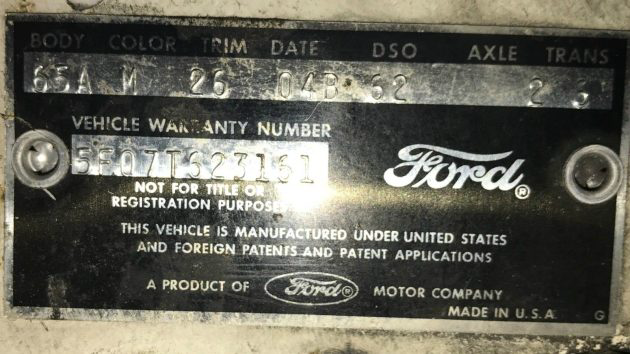 One of the neat things about early Mustangs is that sites like this one will give you all kinds of information about the car from the data plate. For example, from this plate we can see that the car is a hardtop with standard interior and bucket seats. It's original (and current) color was Wimbledon White. Trim code 26 means black vinyl interior. It was built February 4, 1965 and was originally sent to the Houston, Texas district. It was made in Dearborn, Michigan and originally (and still, we think) features a 200 cubic inch inline six cylinder engine.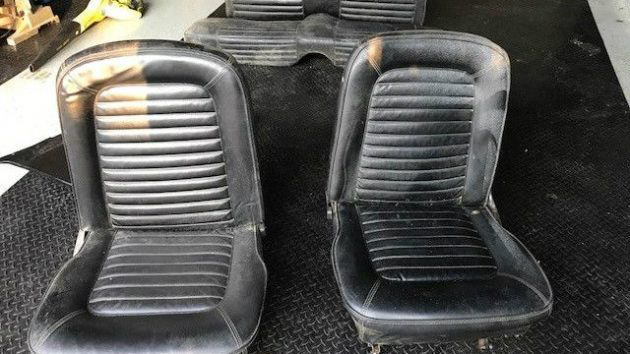 Actually, the seats don't look half bad. Not only that, but the seller has obtained at least some components for a factory air conditioning system. Ultimately, given the relatively small amount of visible rust (and to be honest, the floors don't look horrible either). So what do you think? Was this find worth excavating?