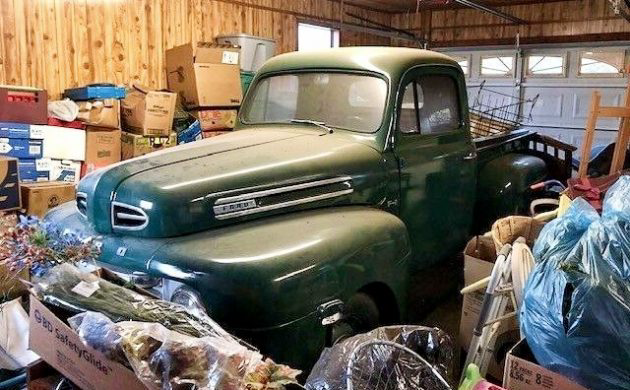 If you are a car buff of any note, then you are aware that last week was auction week in Arizona. From the spectacle that is Barrett-Jackson to the myriad of lower level auctions also held that week, a lot of vehicles changed hands at prices far and above what they would if sold locally. However, antique car auctions sometimes drive asking prices beyond what the market can bear. Take for example this 1950 Ford F1 pickup for sale here on eBay out of Guntersville, Alabama. The Buy It Now price is set at $25,000, but you can also make an offer. Are early postwar Ford trucks worth this much?  Let's take a closer look and see.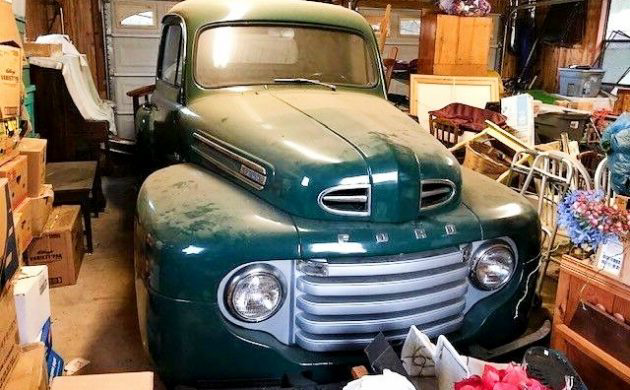 The ad gives us little in the way of description. We are simply told that this is an early 1950 F1 and that it is a one owner barn find. If you own it, how can you find it?  Likely this is an older restoration that found itself sitting after the owner lost interest for whatever reason. There are a number of vehicles hitting the market under the exact same circumstances. While it often takes some work cleaning out the fuel system and going over the brakes, these vehicles represent quite a bargain. Restorations are frighteningly expensive these days. When you add up all the parts and rebuilding fees that you are sure to encounter during a full restoration, the juice is often not worth the squeeze unless the project is a labor of love.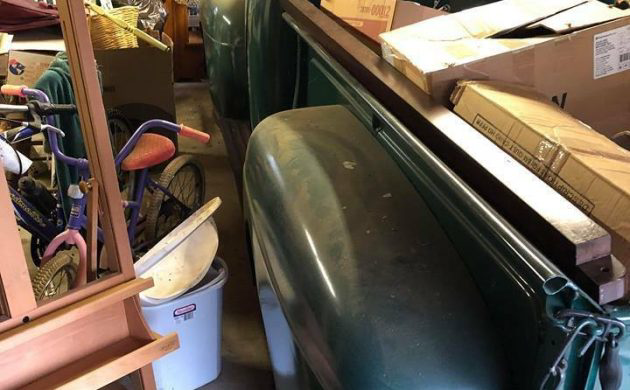 If this is truly a one owner vehicle, then it probably was a labor of love. Old pickups kind of grow on you. I can see someone taking the time to fix this truck up to finally enjoy rather than use as a tool to put food on the table. Make no mistake about these trucks being tools for work. The idea of purchasing a truck as casual transportation was a few decades in the future. If you wanted a vehicle to travel from town to town in, you bought a car. Today's "Cowboy Cadillacs" are a far cry from one of these rough riding beasts.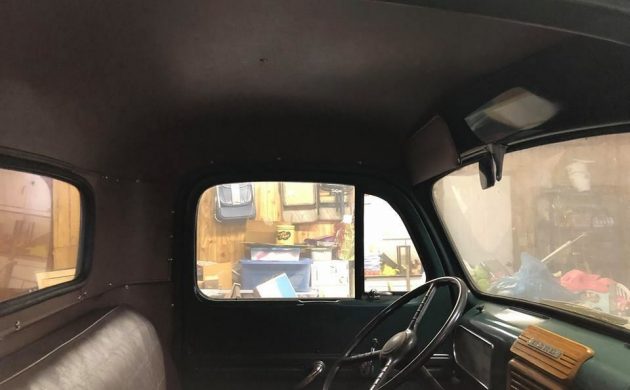 Looking closer at this particular truck, we can see that someone put a lot of money and effort into it. The paint and the trim look to be well done. The interior also appears to have benefitted from a full interior kit and refinishing of the painted surfaces. One of the saving graces of restoring a pickup is that refurbishing an interior is relatively inexpensive. Another plus is that the average person can successfully install the upholstery and trim with little assistance. Compared to a sedan, trucks are a breeze.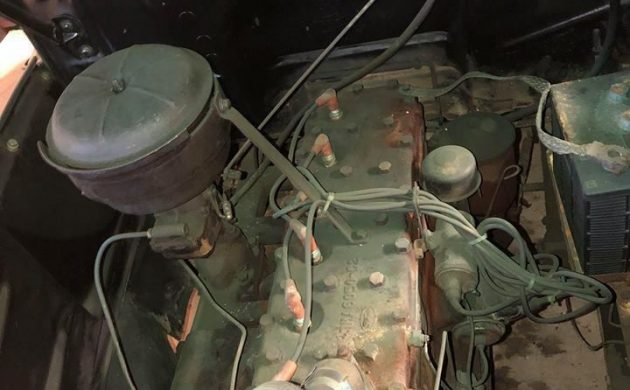 It is in the engine compartment that we see that some corners were cut. The inline six-cylinder engine, the wires, carburetor, and even the battery got a green paint bath. Obviously, this is incorrect if you are restoring this truck to factory original. It also tells us that the engine was likely not pulled from the truck for a rebuild or at least new gaskets. It may not need much, but if you are going to ask top dollar, the devil is in the details. The type of engine is a plus though. Many of these trucks came with Ford's more glamorous Flathead V-8. The inline six, however, has a reputation for being extremely reliable. It also has a torque curve better suited for use in trucks of this size.
Is it worth $25,000?  Probably not as it sits. There are details that need to be addressed before it can bring Barrett-Jackson prices. The good news is that there are many clues that this was a solid and relatively rust free truck, to begin with. If you look through the various websites to find a Ford of this vintage, most of them have a rust problem. Parts to replace the rusted areas are plentiful.  It is just that it is a lot easier to make a perfect truck out of a nice truck like this one to start with. I hope it finds a good home. What do you think a fair offer on this F1 would be?
Have something to sell? List it here on Barn Finds!