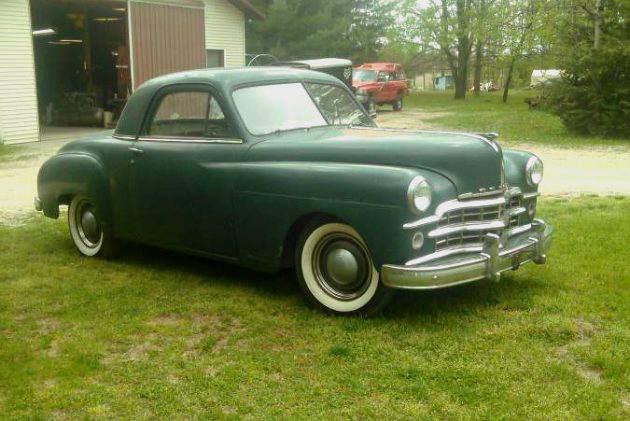 A solid and affordable business coupe is always difficult to say "no" to, and this '49 Dodge Wayfarer is certainly an attention grabber with its solid original appearance. With very little changed in its lifetime other than a 12 volt conversion, this Business coupe is offered for a mere $5,000! Check it out here on craigslist out of Cedar Springs, Michigan.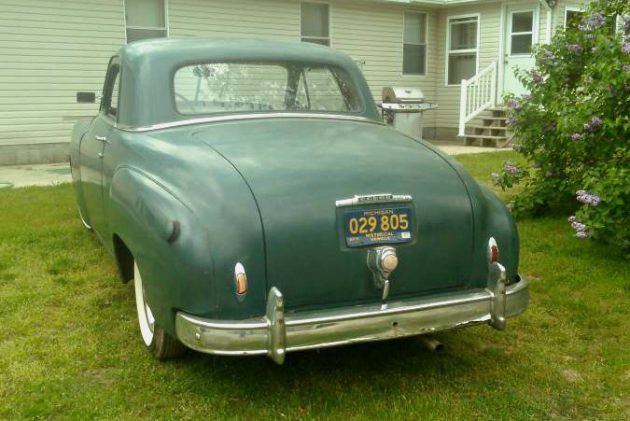 The seller does not offer a whole lot of information on this Dodge, but he has indicated that the car is unrestored and features a 12 volt conversion with functioning lights. There are no photos of the engine compartment, or the interior, but the exterior offers enough detail to start fishing pennies out of your piggy bank. One confusing aspect is the seller has listed this car a 1946 model, but is at the least a 1949 model.  Beyond that minor discrepancy, this Dodge is powered by a 230.2 cubic inch inline 6 and a transmission described simply as "other."  The seller hasn't come right out and said it, but it would seem this Mopar is a driver.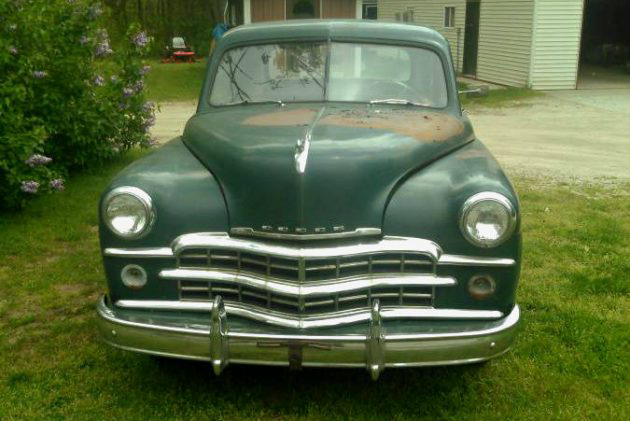 Green with a charming face, this Dodge offers great looks, and the ever popular business coupe body. Overall this Dodge appears very original presented in a factory color, and with chrome that offers a luster that you can tell wasn't plated in the last few decades. Although the lights are operational, it would appear there are a few missing lenses, and that the taillight lenses are baked and faded.  Much of the paint has survived, with the only rough patch appearing on the driver side of the hood. The paint is gently rolling off and allowing surface rust to develop. Thankfully the only  other rust to mention on this Dodge is near the front of the driver side rocker. Surface rust is present, but it appears there is no rot. The remainder of the rockers, and quarters appear in nice condition, really dialing up the allure of this great looking classic. Would you strike up this business opportunity?