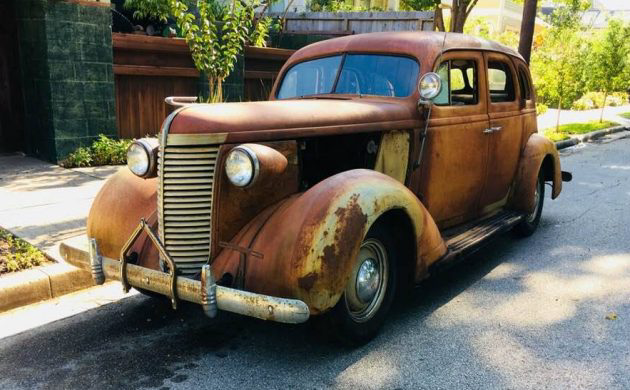 This particular Nash made an appearance on Barn Finds almost three years ago when it was for sale on Hemmings for $3,800 in Salt Point, New York.  Now it has made the trek south to Houston, Texas and is being offered on Craigslist for $7,500. Hat tip to Barn Finds reader Fred H for the lead!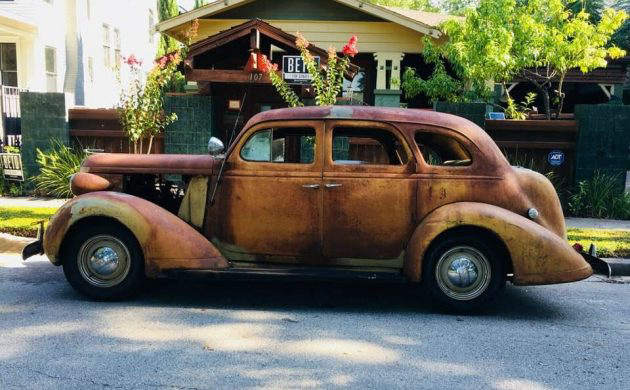 The ensuing years have not been kind to what paint is left on the 80-year-old car unless the paint degradation has been "helped" to improve its sale chances. If anything has been done for the car, it isn't immediately obvious, but the seller states that it has "new brakes and rear end."  Most of the exterior trim looks like it is present and one door looks like it was replaced.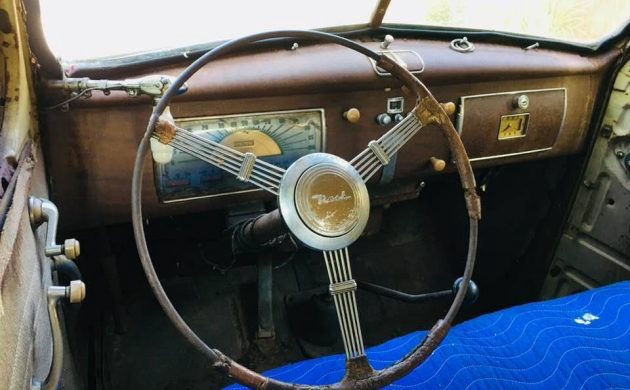 There aren't many photos of the upholstery, but the front seat has the Harbor Freight moving blanket treatment. The headliner looks fairly nice and the dashboard bits are all in place.  The photos with the car's glass being visible are limited so we can't be sure of its condition, either. Photos with the floor in view show it that it could be reasonably solid.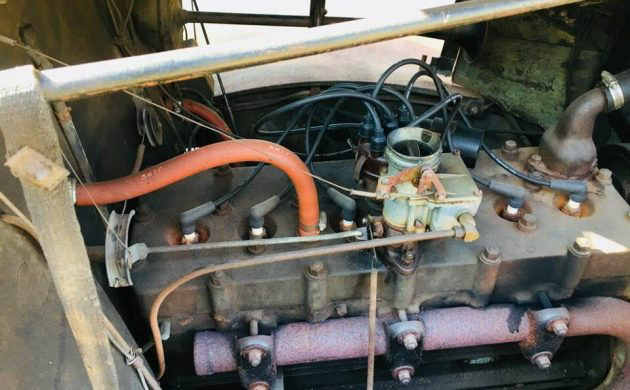 This is the flathead six-cylinder engine that powered the Lafayette. Since the Lafayette was the lowest-priced Nash at the time, it didn't get the overhead valve engines that the rest of the line did. This engine bay seems tidy enough (red hose notwithstanding) but I hope the hood sides are included in the sale. While you're looking take a moment to trace out the throttle linkage – there are a lot of moving parts there.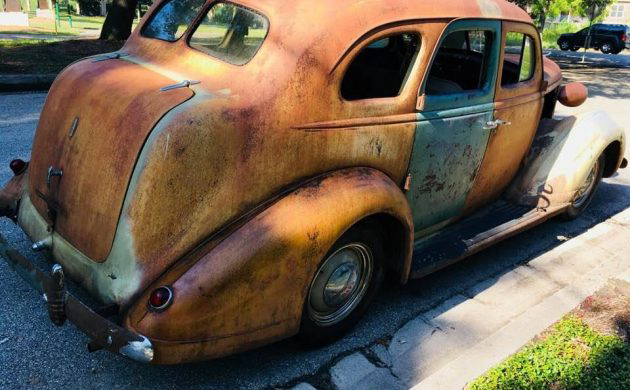 This old Nash has a lot going for it in that it appears to be fairly complete and surprisingly devoid of rust-through but we don't have any views of the underside to really have an informed opinion.  The hard to find trim pieces are there so that is a plus, too. But is it worth $7,500?
Have something to sell? List it here on Barn Finds!