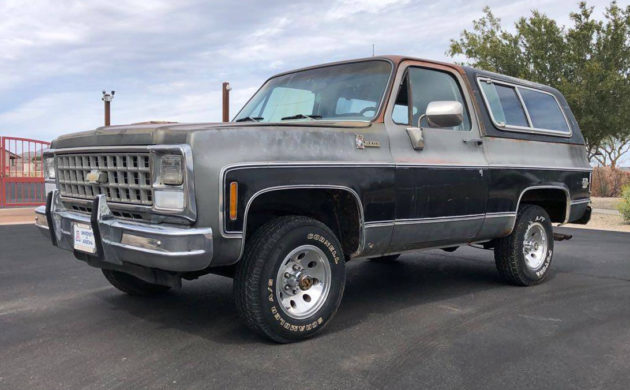 Inexpensive, usable 4×4 vehicles aren't real plentiful these days with most sellers thinking that their vehicles are a half-hour q-tip detailing away from big bucks on a national auction stage. This 1980 Chevrolet K5 Blazer is listed here on craigslist in San Tan Valley, Arizona, about 50 miles southeast of Phoenix. The seller is asking $3,200 for this truck. Thanks to Roland W. for submitting this tip!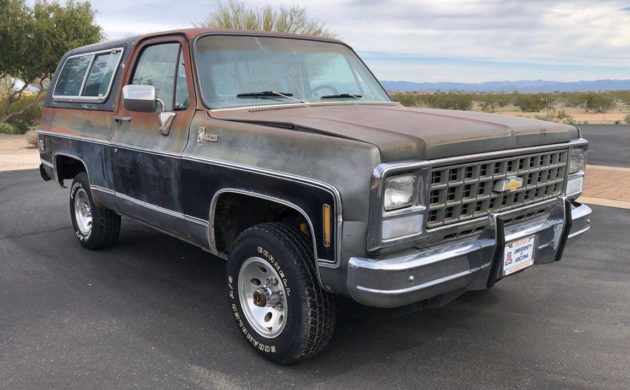 Most of us have discussed how prices have been rising faster than incomes, but here's one that could be a good buy. I'm embarrassed to even say what I've spent $3,200 on, it certainly wasn't anything remotely as useful or cool as a sunburned Blazer. This really looks like a project that a person could tinker with as they have time or money to do so and just drive it in the meantime. As a general reference, NADA is at $8,350 for a low retail value and Hagerty is at $11,400 for a #4 fair condition value. These are the next hot vehicles, mark my words, Weezie.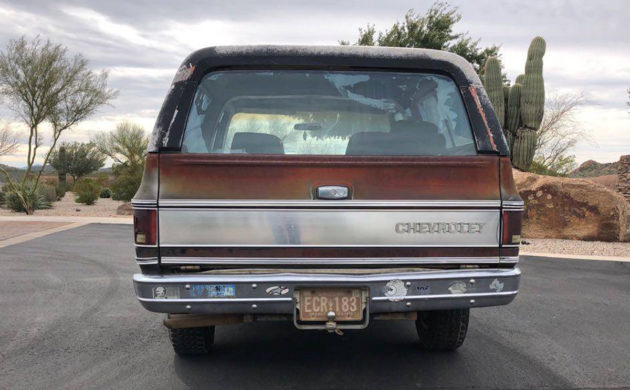 The second-generation K5 Blazer had a removable top but in 1976, the cab portion stayed intact, unlike the first-gen Blazers. The early ones were really cool, having an almost-safari look that is really unique but maybe not too safe in rollover accidents. Not that we can live our lives worried about every scenario, but Chevy hoped that leaving the cab portion there would help a bit in those instances, and it also helped with water leaks.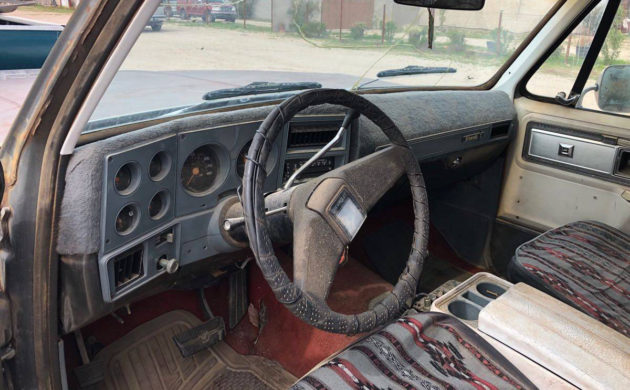 This 1980 Blazer has never been lifted or modified in that way and I like the look, although I know that the surface-rust look isn't for everyone. The interior looks a little worse for wear and you can see surface rust in the cracks and crevices, but $3,200 for a 4×4 that runs and drives well is hard to argue with. The dash cover maybe isn't ideal but it works and it looks like a decent job of putting that cover on there. Seat covers are a no-brainer and you can take the top off and restore it while you drive the vehicle without a top on. I mean, well, you know what I mean.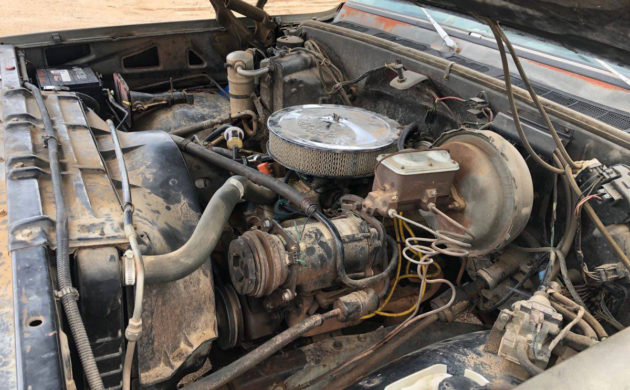 The dusty, dirty engine is Chevy's 350 cubic-inch V8 which would have had 170 hp and 270 ft-lb of torque. The seller has gone through the fuel system in this rig, from the rebuilt Holley 650 carb to the new fuel pump, gas tank, and sending unit. They say that it runs, drives, steers, and stops very well. Any thoughts on this Blazer? Good buy or good-bye?
Have something to sell? List it here on Barn Finds!