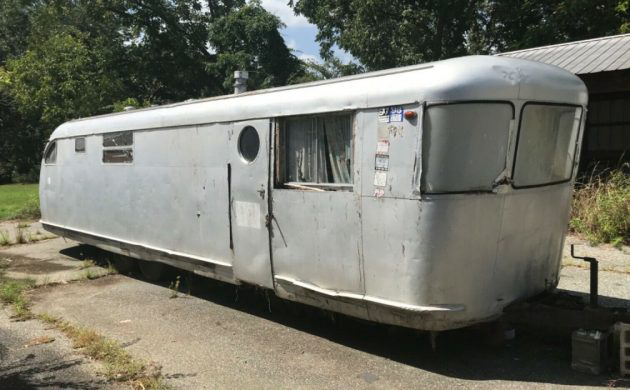 Classic motorhomes have tempted many restorers over the years, as it's always enticing to think about life on the open road with a luxuriously-appointed vintage travel trailer behind you. While many of these old-school trailers were built for a life of comfort on the road, very few of them have been kept in the sort of condition that make them anywhere near hospitable years later. This is a 1951 Spartan Royal Mansion that the seller claims has been a local landmark in Georgia for years as it sat stagnant in a vacant lot, and after finally acquiring it, a cancer diagnosis is forcing him to sell it on as a major project. Find it here on eBay with bidding at $1,000 and the reserve unmet.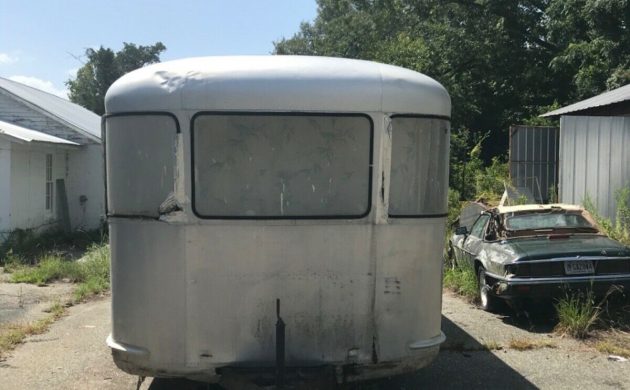 There's a Buy-It-Now of $4,800 on the listing, but the distance between that and the current bid amount suggests it may not find a buyer this go-round. Take a look at where the trailer is sitting, and note the basketcase Jaguar XJS convertible next to it – that's a decently desirable collector car if it were in better shape. But back to the trailer, this is a major undertaking, no matter if it was once called "The Cadillac of Campers." After trying to sell a similar old-school travel trailer like this (and succeeding, ultimately), I can confirm it takes a special kind of buyer to see the potential of such a project and not just the untold thousands of dollars it will require to be revived.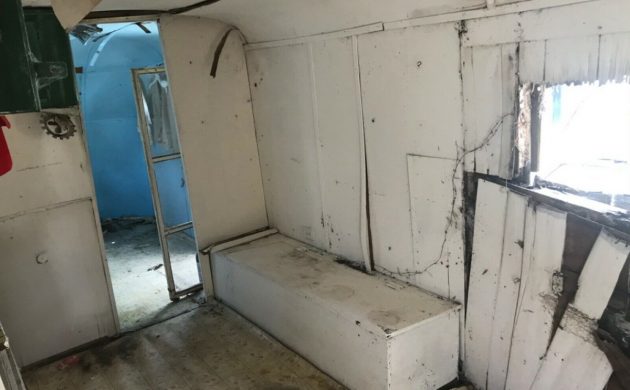 The seller notes that there are a few soft spots in the floor, and that it will require a total gut renovation. That much is clear, based on the photos. I can recall when selling the one I had listed (also in Georgia, ironically), you could see how ornate the original design once was, and how it clearly must have been an enjoyable way to see the U.S.A. when new. However, as these trailers pass on to subsequent owners who seek to put their own signature on the design, renovations occur that don't always respect the original layout, leading to water intrusion or other issues that cause the trailer to slowly unravel over time, becoming the severely neglected 28-foot rig like you see here.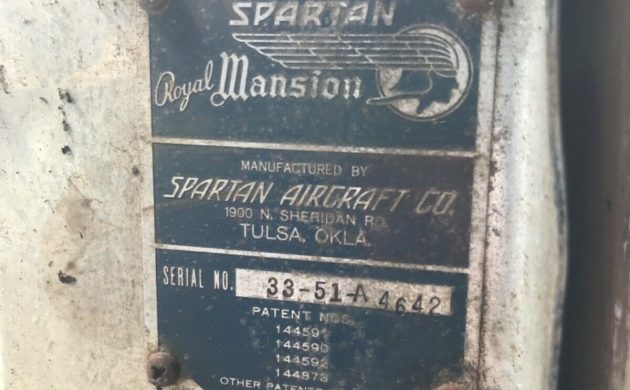 But here's the thing: the Royal Mansion was truly a cut above other travel trailers. The company had it roots in aircraft, and was launched by a well-known industrialist, J. Paul Getty. There was serious money behind the company and creations like the Royal Mansion. Take, for example, this fully restored model that sold at a Sotheby's auction in 2019 for $351,000 – that's crazy money for one of these, but it shows that there's a potential upside if you were to restore this project-grade offering to the same level as that six-figure gem of a trailer. If nothing else, it reveals that travel trailer enthusiasts see a Royal Mansion as being worthy of the investment, so hopefully this one gets the revival it deserves soon.