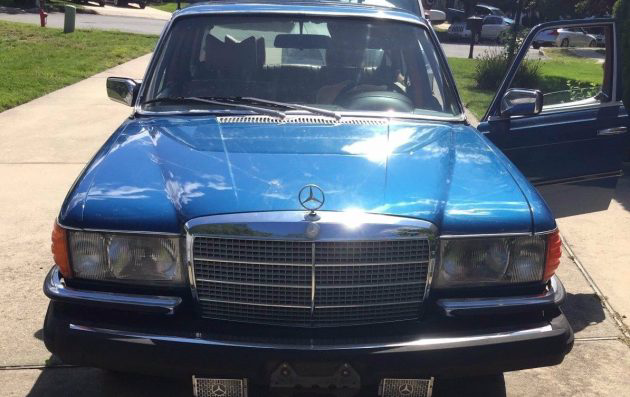 Mercedes-Benz's 450SEL equipped with the 6.9L M100 V8 is one of the automotive industry's most well-known engines from outside of the U.S., thanks to boatloads of torque and being immortalized on screen in the car chase classic Ronin. That said, they are frustratingly expensive to restore and can make your mortgage payment seem like pocket change in comparison. This example here on eBay is said to "start and run well" but is still sold as a restoration project. Bidding is over $5K with no reserve.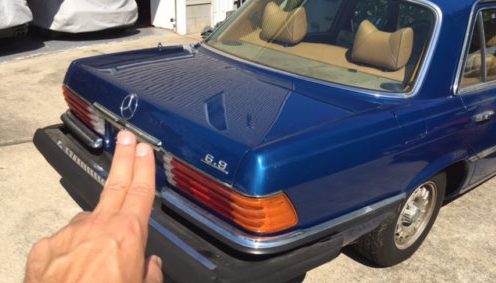 The seller seems to be in possession of numerous vehicles, but that doesn't help prospective owners with understanding the true needs of this car. The body has been repainted, and it doesn't resemble a stock color. Additionally, the 450SEL badge has gone missing, which does nothing to inspire confidence about the care it's received to this point. Still, the body seems straight and rust-free and chrome trim around the windows looks good. The rear headrests aren't split due to sun damage, which is common on neglected examples.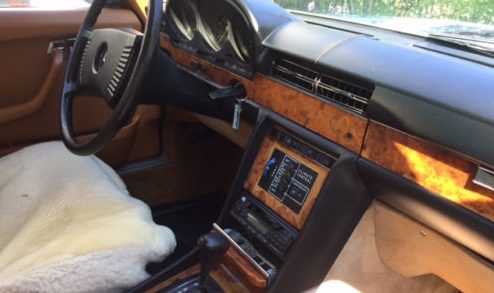 The interior presents nicely, with well-preserved woodgrain dash inlays and a seemingly uncracked dash. Seat tears are also said to be minimal. Here's where the costs get out of control, however: the motor and suspension. The latter is expensive but fairly black-and-white, as most all air suspensions fail over time. The engine, however, is a wild card. Many project-grade examples have suffered from overheating at some point, and head rebuilds range anywhere from $500 to $800 per head – and those dollar figures are a few years old at this point.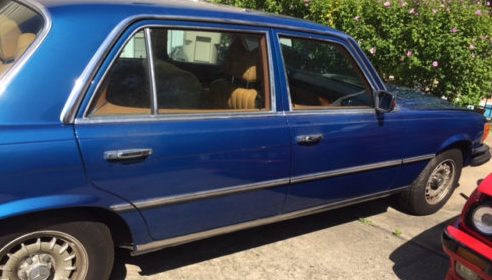 If the car were repainted a factory color and more details were provided on its mechanical history, this 6.9 might look safe enough to take a gamble on. You can find better cars for nominally more money when compared to the potential rebuild costs, so the seller would do well to highlight more of the unknowns with this example to determine whether it's worth taking on (and to what price point it is worth that risk). These are still monstrous performers by today's standards and run like a freight train when running well, so the temptation factor is high.