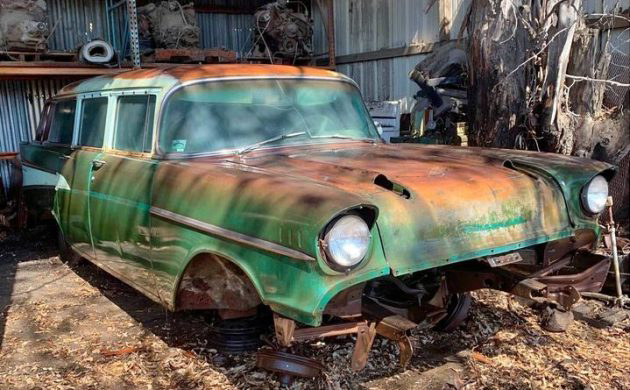 This 1957 Chevrolet wagon appears to be a stalled project. As you can see, most of the trim and brightwork have been removed at some point, but more about that later. It can be found here on Facebook Marketplace with an asking price of $6,500. Unfortunately, there isn't a lot of information in the ad regarding the history of the car, but you can see heavy-duty racks in the background that are filled with engines. Located in Fontana, California, the paint appears to be sun-baked on the flat surfaces but looks fairly rust-free. Have a closer look for yourself.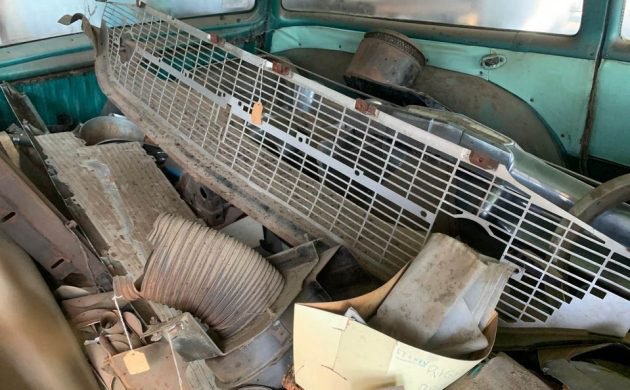 Here you can see the grille and other various parts are located in the rear portion of the wagon. The ad does say that "bumper front and most Chrome is there." Hopefully, that is true because brightwork for these cars can be very expensive. The only other parts mentioned in the ad are regarding the drivetrain. Unfortunately, there are no photos of the 283 cubic inch V8 that is mated to an automatic Powerglide transmission.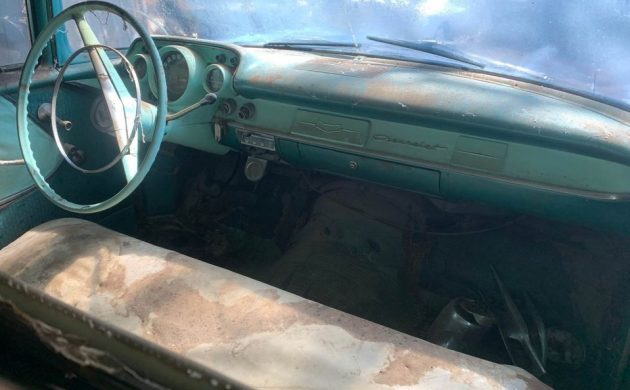 The front seat looks fairly typical for this age of the car. You can see more trim on the floorboard and it is pretty clear the seat will need to be recovered. The dash shows the same patina that is on the outside of the car which is further proof that the car has been exposed to quite a bit of sun.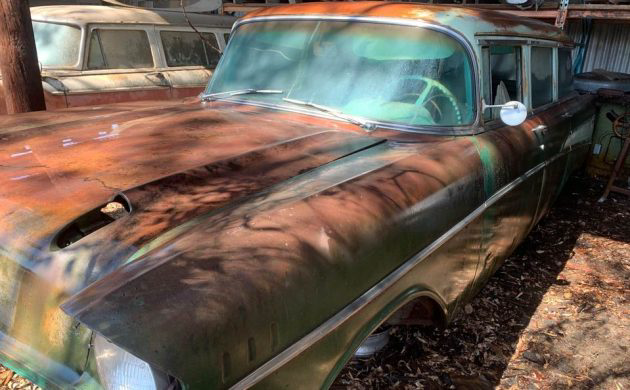 With only limited photos in the ad, it is a little hard to tell the overall condition. Hopefully, the seller will provide more if requested. These cars are getting rarer and rarer, so this one will probably sell quickly. What do you think?