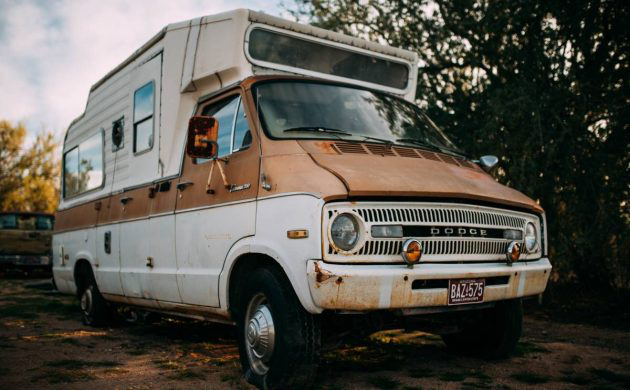 Guaranteeing admiring glances is one way to entice folks to take on a big project like this 1972 Dodge Tradesman camper conversion by Champion. Vintage R/Vs are likely very easy sells with folks who can dream big, especially with visions of sleeping trackside in their period-correct cruiser, or hitting some of America's most well-known national parks. Still, there's a long way between this Dodge and any road trips – would you take it on? Find it here on craigslist for $1,500.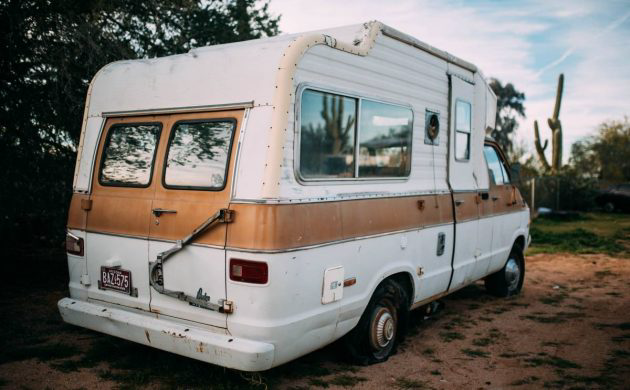 Thanks to Barn Finds reader Rocco B. for the find. The seller does as admirable job of making this Dodge look almost tempting, despite the destroyed interior and non-running motor. Fortunately, the exterior looks pretty good with no major damage or signs of rust. The Arizona location of the van makes it likely rust has never been a serious issue, but like most vintage R/Vs, water intrusion into the living spaces is likely given the trashed ceiling inside.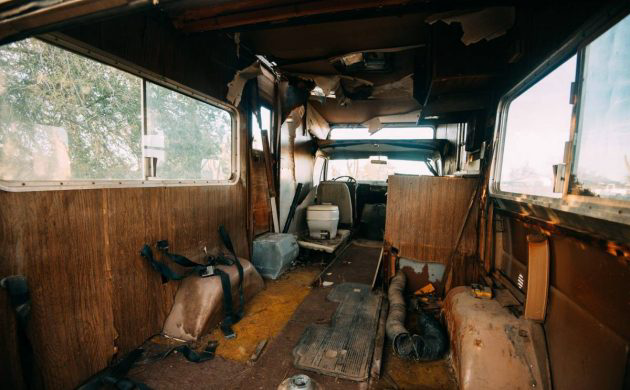 Some see a blank canvas; others see a mildew- and rodent-filled hotel. The good news is looks like most of the interior fixtures have already been gutted, so some of the more unpleasant work has already been done. There is still an original Coleman stove inside, along with a commode. There's a sleeping deck above the cockpit, and plenty of windows to keep the insides nice and bright. Regardless, you'll still likely need to tear of the walls and flooring and start fresh if you want to live in here.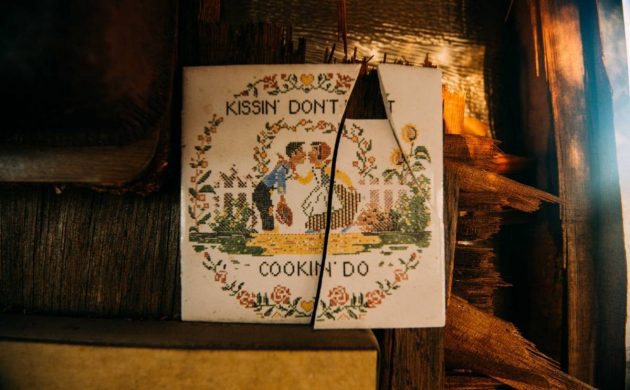 The remnants of occupants past is one of my favorite details of old R/Vs, provided we're not talking about stale food and bags of laundry. This vintage porcelain hot plate makes me think of some sweet retired couple, snowbirds in Scottsdale, seeing the great wilderness of the southwest while staying cozy and warm in their Dodge camper van. Or, maybe it's just been a rolling meth house for the past decade. Who knows! Now, this sweet camper van deserves a proper restoration so it can once again make the open roads your home.
Have something to sell? List it here on Barn Finds!