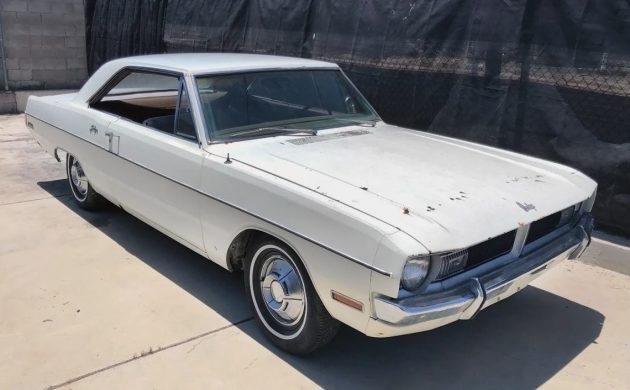 Looking like a very nice project car, this 1970 Dodge Dart Swinger has a few issues related to the dreaded rust scourge that so many of us have dealt with our whole lives. It sure looks good in the first couple of photos, though. It can be found here on craigslist in San Marcos, California and the seller is asking $2,800. Thanks to Pat L. for sending in this tip!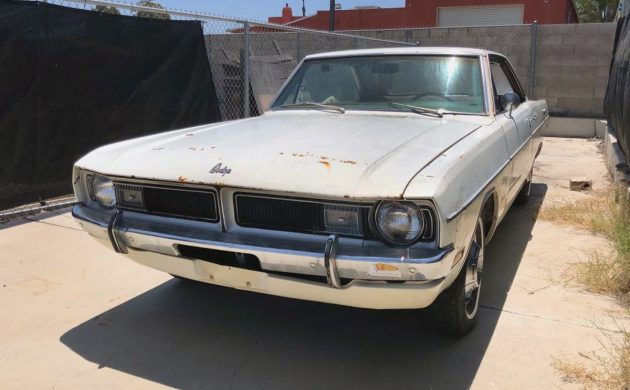 This car looks great so far, having just a few tiny nicks in the paint and some small rust spots visible. I can't remember seeing too many white Dodge Darts in the past and I like it, even with the spots here and there. The fourth-generation Dodge Dart was made for the 1967 through 1976 model years and they received a bit of a redesign or refresh for the 1970 model year.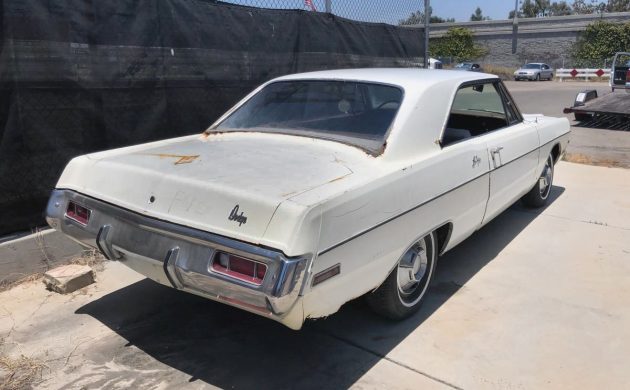 Ok, here's more rust visible, on the right quarter panel and around the rear window which looks scarier to me than the quarter panel rust. The other side doesn't look much better so there will be some major work to do on this car by the next owner. Replacement panels are available but I'd want to at least try to piece it in first, quarter panel replacement isn't exactly for the average weekend tinkerer.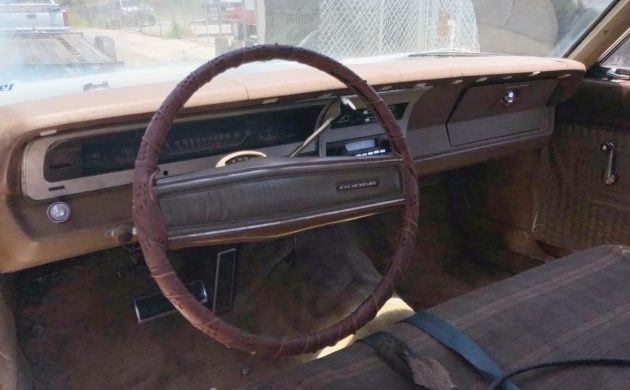 I'm starting to get the feeling that this wasn't originally a white car. The dash is somewhat fried and things generally look a little rough inside, too. Most parts are still available depending on how much a person really wanted to spend on a 1970 Dodge Dart Swinger restoration. The Dart went away at the end of 1976 to make way for the Dodge Aspen.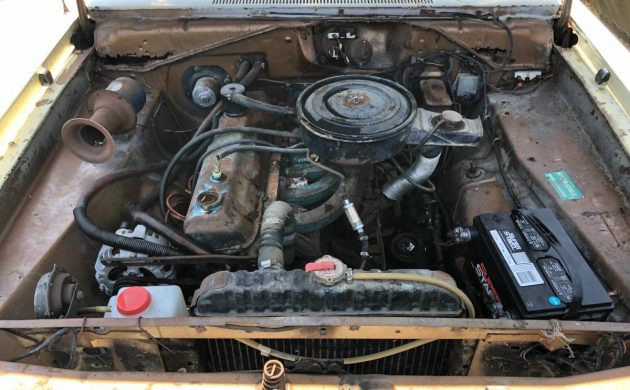 Ok, here's where you can tell that this wasn't a white car originally. This isn't a 340 V8 as you can see, it's the venerable 225 cubic-inch slant-six that most of us know and love. It would have had 145 hp when new. It doesn't look bad itself, but again, the thing that worries me is the visible rust seen on the upper firewall area. This one needs a fuel pump and it's been in storage for six years, according to the owner. Can this Dart Swinger be saved?
Have something to sell? List it here on Barn Finds!