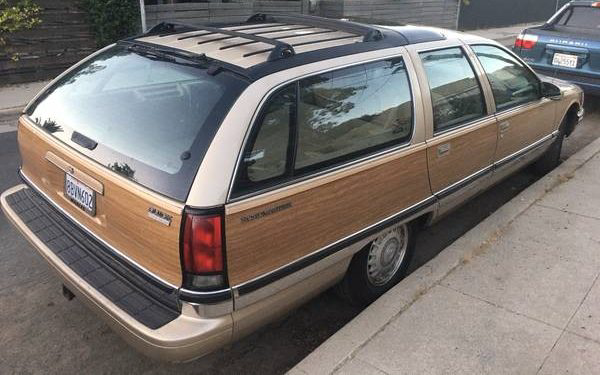 When Buick set out to make the largest of large cars, they often called them Roadmasters. The nameplate was a Buick staple from 1936 to 1958 and again in 1991-96 when large rear-wheel-drive cars were on their way out. This Estate Wagon from 1996 has only had three owners but served them faithfully for nearly 150,000 combined miles. It's generally in good shape but is going to need transmission work. It currently calls Highland Park, California (Los Angeles) home, and is available here on craigslist at the used car price of $2,000. Once again, Pat L. brings a great tip our way!
For the final iteration of the Roadmaster in the '90s, it used a variation of the Cadillac's large B-platform. The cars employed a 5.7-liter V-8 with a four-speed automatic transmission. The engine was rated at a very capable 260 hp, which gave the wagon sufficient giddyap but don't expect it to burn rubber. Despite the two-ton payload of the car, the gas mileage was decent for the era. GM pulled the plug on the big Buick and its corporate siblings as the SUV market was taking root.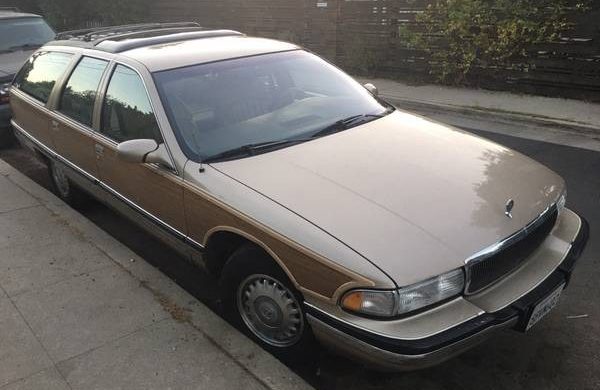 The seller's 1996 Roadmaster Estate Wagon is from the final year of production. About 23,000 Roadmasters were built that year, with 40% of them being wagons like this one. This wagon has been a daily driver for the past two years and has seen more than its share of road trips. From the photos provided, the body and paint look nice for 24 years. The same goes for the genuine fake woodgrain paneling, a salute to yesteryear. There are no obvious dents, dings, or rust.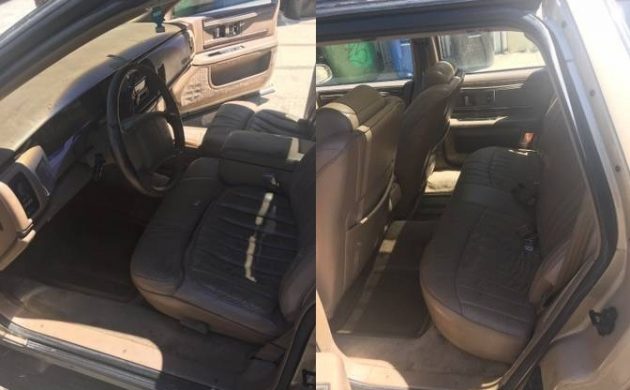 There are no pics of the modified LT1 under the hood (can you say Corvette?) but the service history of the car has been well documented. Some of the work done on the wagon thus far includes a new radiator, water pump, distributor, air conditioning compressor, head gaskets, power steering pump, Q2 sensors, spark plugs and wires, brake rotors, shock absorbers, and ball joints. With that being said, the well must have finally run dry as the car now needs some transmission work – it no longer has a reverse. As long as you don't need to back this tank up, you're alright!
We can't see a lot of the interior because the photos are dark or have shadows, but it looks like a comfortable environment to spend hours at a time in. Just like the Cadillac, the Roadmaster was about luxury and appointments. The market considers these vehicles used cars, not collectibles, so a price check will find most of these wagons going for about what the seller is asking. But this still looks like a lot of car for a little bit of money. Even if you have to drop another $1000-1500 on a transmission.