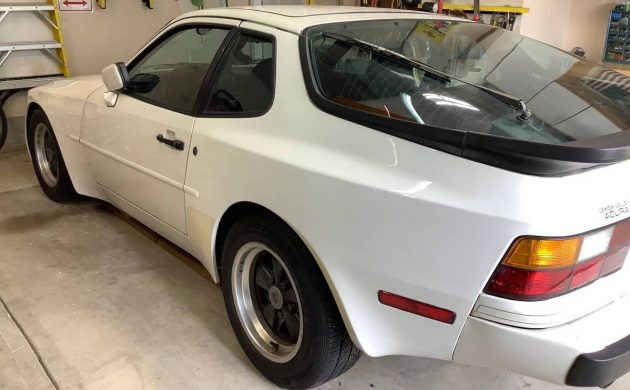 A few days ago, I was convinced a Porsche 944 was going to become my next project car. After all, it hails from the era of Radwood-friendly vehicles that I love so much, and for the moment, they are still relatively affordable. But that's beginning to change, as suddenly prices for a clean 944 Turbo are creeping up into the 20s and higher, making me wonder if time is running out on owning one of these four-cylinder Porsches for the price of a new Civic. This example listed here on craigslist in Pennsylvania for $5,000 is a project that was a runner up until the last few years, and the seller claims needs a gas tank leak resolved and new battery before it can fire up again.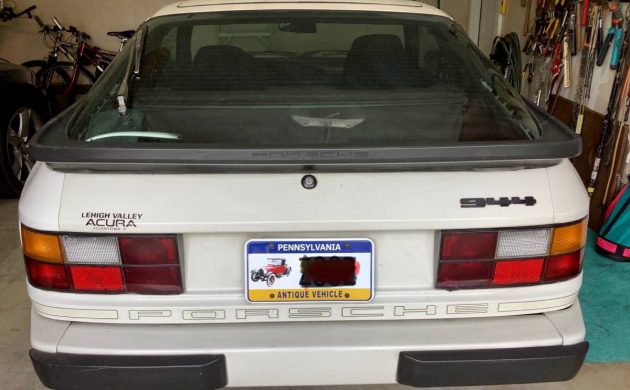 The dealer emblem on the left side of the hatch suggests that this 944 was a trade in at an Acura dealer when it was still conceivable that someone was driving it like any other late model car, perhaps swapped for a Legend coupe with the rare manual gearbox. Whatever the story is, the 944 looks like an honest example that hasn't been modified and fortunately been stored in the garage while it awaits an owner willing to tackle either the repair or replacement of the leaking fuel tank. It could have been one fix too far for a weary owner, who then left the car sit in the garage, allowing the battery to go flat and die. It could be the lighting, but the paint on the hatch appears off from the quarter panels by a few degrees.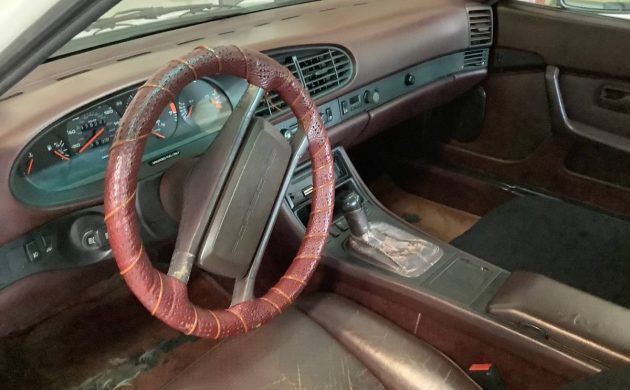 The interior is good, not great, with a tired shifter boot, torn up floormats, and a wrap on the steering wheel that was likely installed to cover up ripped or deteriorating surfaces. The dash doesn't appear to be cracked, lending further support for this example having been garage stored, and the leather bucket seats are in good shape, too. The seller doesn't say much about the interior, such as whether the A/C still works or if any of the power controls were still functional before the battery went dead. The color isn't the preferred black for a white car, but maroon was a seemingly popular interior color scheme for these front-engined, watercooled Porsches.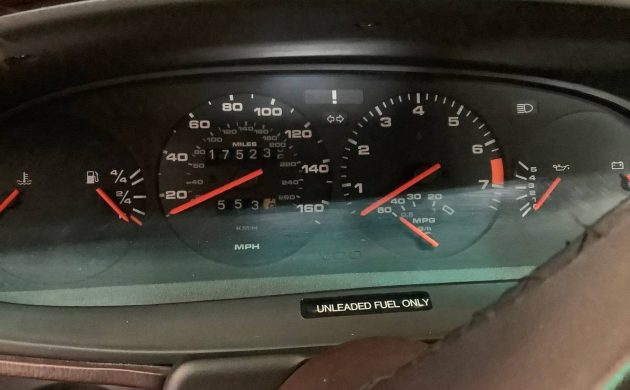 Mileage is an impressive 175,237, indicating this Porsche saw plenty of daily use before being sidelined by the gas tank leak. The tricky thing with gas tanks is they sometimes need to be removed to be repaired, if not replaced entirely. If nothing else, it's a pain for anyone to sort out, from the owner to a specialist shop, and I'm guessing the aggravation factory outweighed the desire to get it fixed.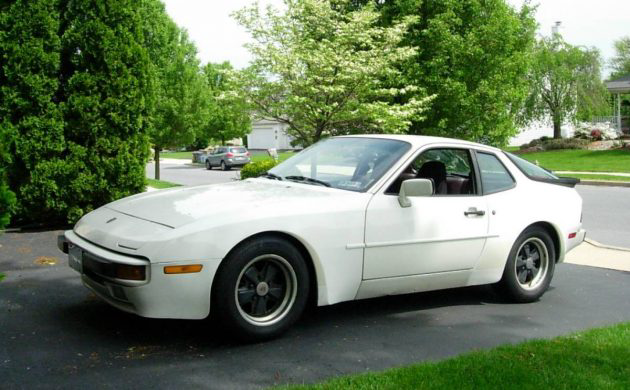 One final thought about 944s that my brother, a Porsche fan, pointed out: it may be cheap to buy, but the parts still retail like any other Porsche-made component, so it's not necessarily as cheap of an ownership experience as you might expect. Still, if the only major repair needed is a new tank to get this one to run again, it could be worthy of a fair offer.