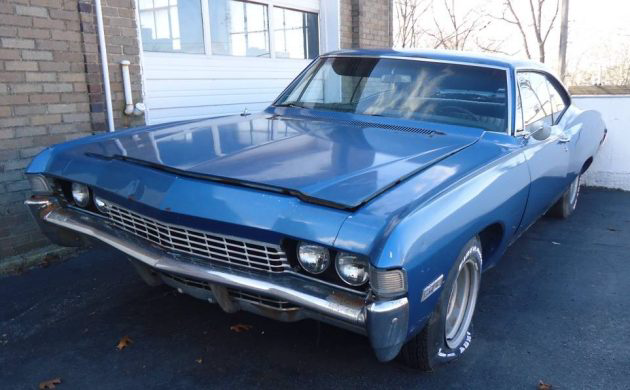 To put things in perspective, about 710K Chevrolet Impalas were built in 1968. That's not full-size "B" body cars, that number would be about 1.2 M. The 710K number is the Impala trim level alone. And Chevrolet took the Coke bottle styling to the max with the Impala's sharp creases and quarter panel "hips". While obviously fading away better than a half-century after model year introduction, there are thousands of '68 Impalas still in existence. Let's take a look at a fairly typical example that is located in Quincy, Massachusetts and is available, here on craigslist for only $2,500. Thanks to Pat L. for this tip!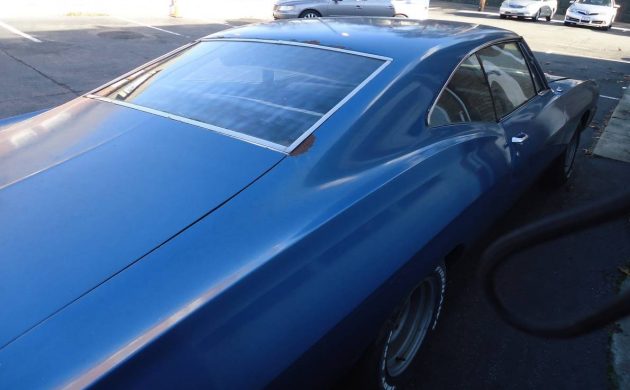 The Impala line-up was a bit confusing in 1968 as there were two-different two-door hardtop models, a sports coupe like this example, and a formalized, squared-off roofline model known as the Custom. In between those two models was the two-door convertible which had a roofline that was a bit of both, it was sloped a bit, but nowhere near as sharply as the slope on the sports coupe. Other models included a four-door sedan, a four-door hardtop (sports sedan in Chevrolet parlance), and a four-door station wagon.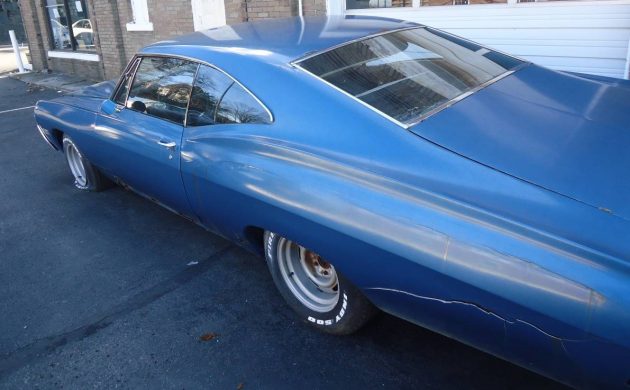 This Impala is listed as an 89K mile example and it's a little rough around the edges. There is some identifiable rust, notably around the rear window but there are no revealing images of the fender legs and lower quarters where rust starts on this vintage Impala. The seller does claim that the frame and floors are solid, however. The expensive and non-reproduced headlight buckets are missing, as is a lot of the trim. It's hard to say what specifically is going on with the left quarter but it appears that a thick slab of Bondo is separating. The wheels are the commonly found Chevrolet rally wheels but in a width considerably wider than what was available as an option on this Impala.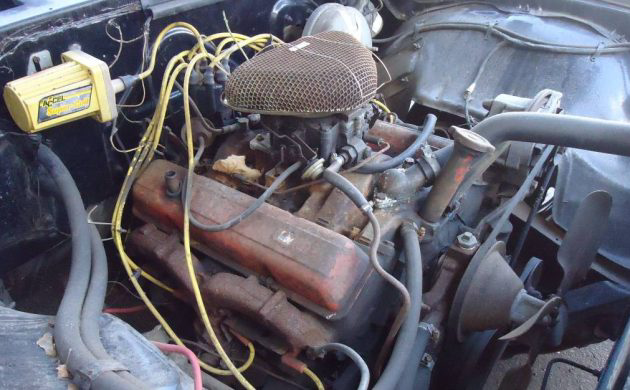 A 327 CI V8 engine is taking up residency under the hood. There were two available in '68, one at 250 HP and the other weighing in at 275. They both used four-barrel carburetors so you need to see the cylinder head casting mark or the engine alpha code to know for certain which one you're looking at. Other than the air cleaner and the coil/wires, this motor looks mostly stock. The seller states that it runs but the car is not driveable – no reason given as to why. A Powerglide, two-speed automatic transmission is in place.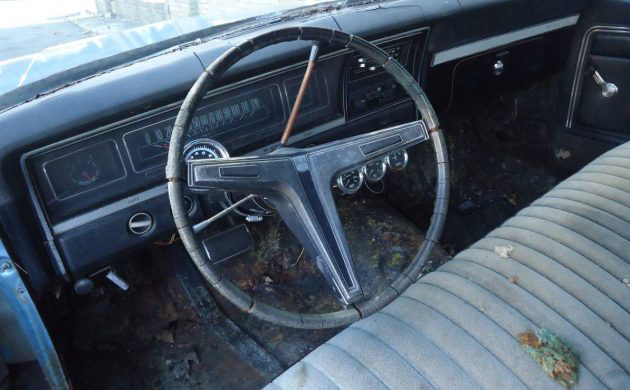 The interior of this Chevy has seen better days. The steering wheel is about to disintegrate into 20+ pieces, the dash pad is cracked, the carpet has been removed, the front seat looks to have been recovered with a pullover cover and the kick panels are MIA. Auxillary gauges and an aftermarket tachometer have been added but the fuel gauge has lost, at the least, its ground as it's pointed down at six o'clock. Everything here is repairable and most of the needed replacement parts are available from a variety of sources.
The seller states, "Serious inquires only! Please don't waste our time or yours" C'mon, how squirrely can you get with a $2,500 car? If an Impala like this is your thing, this is one to review. It's cheap, certainly restorable and a 327 engine is always a good start. Heck, in the worse case, there's probably $2,500 in parts here, don't you think?