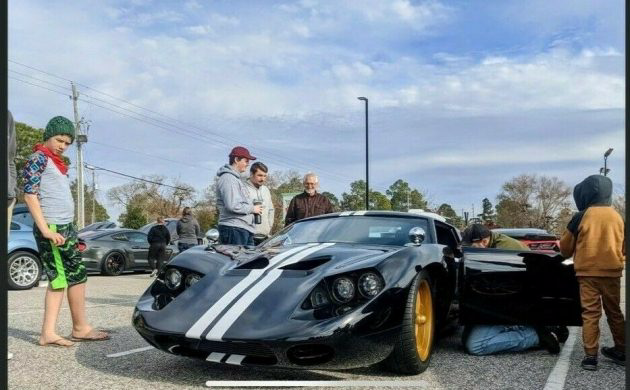 We've seen a few kit cars show up recently that have eschewed the typical formula of an exotic body over Volkswagen Beetle chassis in favor of installing built engines that live up to the body's outward projections. This Fiberfab Avenger / GT40 kit car is a looker, but it also has a comprehensively upgraded Chevrolet V6 from a 1989 S10 mounted behind the driver and passenger's head. The paint looks sharp and there's no bodywork needs at the moment, but the seller does acknowledge that the Fiberfab needs finishing. That's not dissuading bidders, as it's currently bid to over $17,000 in its listing here on eBay.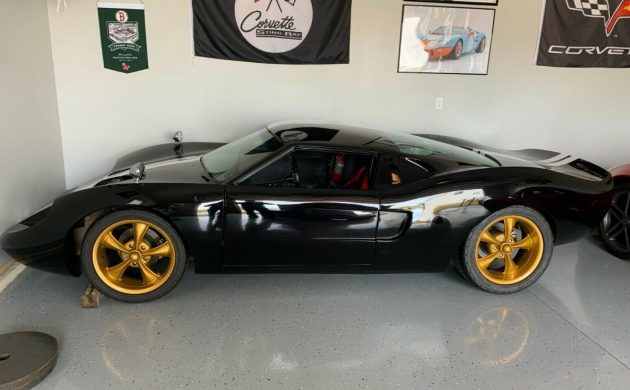 I often wonder if these kit car projects are gratifying. To me, the proportions always look just slightly off, especially when you install oversized wheels like these on rubber-band tires. It's obviously a homage to the priceless GT40, yet most enthusiasts would be able to spot this as a replica from a mile away. Fiberfab certainly did a better job than most when it came to building a sympathetic re-creation, but if you want the real thing, you have to buy the real thing. The seller claims the paint job alone set him back a cool $10,000, and I'd believe it, as the car presents quite well – but why spend that kind of dough on paint if you're just to sell it?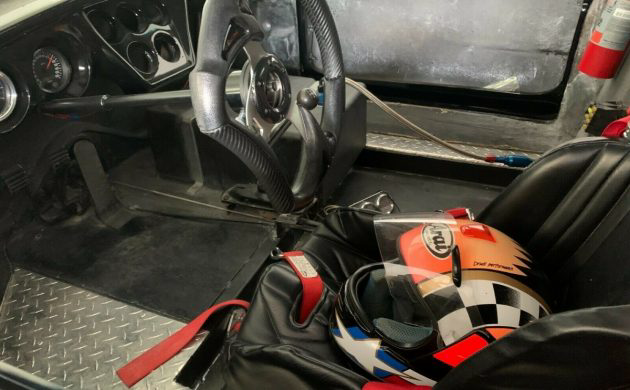 The seller notes he has been able to put some time in behind the wheel after the engine was fired up, but that it was assembled in 2016 and has been driven a mere 100 miles since then. It could be a case of having too many projects, or simply hitting a wall that saw enthusiasm for the project decline. The body was repainted fairly recently in 2019, which explains why that still looks so good. Pictures of the interior aren't great, but the empty gauge pod could be indicative of the unfinished details the seller vaguely references in the description. If that's the worst of it, it shouldn't take too many weekends to button this GT40 replica up.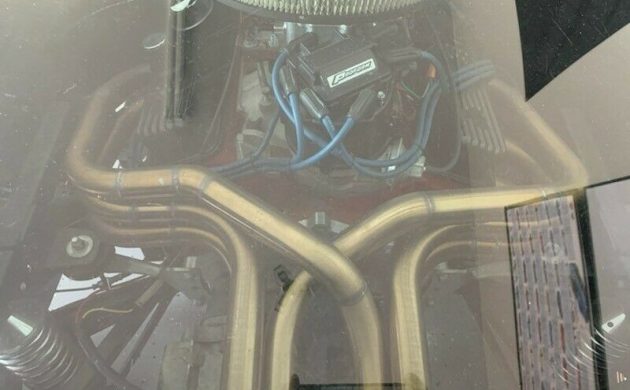 Similar to the paint job, the seller has likely spent a bunch of time and money getting the mid-engined design sorted out. He states that the '65 Beetle chassis it sits on has been heavily modified, including lowered floorpans. The engine features an Edlebrock Stage 1 intake manifold, roller cam with hydraulic lifters, and a 650 four-barrel Summit carburetor. The engine specs include 030 overbore and .010 off the heads with a three angle valve job. Power is routed through a five-speed manual sourced from a Porsche 914, according to the seller. With bidding closing in on $20K, there's seemingly an audience of kit car enthusiasts out there that see this as a project worthy of finishing. Do you agree?