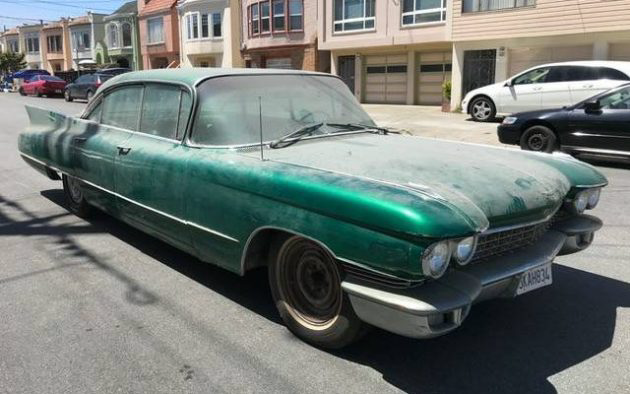 You might not think of cities as barn find hotbeds, but while they tend to be low on literal barns, they do usually have lots of hidey-holes in which to tuck cars away. Among California cities, Los Angeles may have the reputation as the car-crazy one, but San Francisco might surprise you; much of San Francisco's ground-level and subterranean built square footage is dedicated to parking, and even many of those picturesque Victorians have surprisingly large garages behind their dainty carriage doors. It's fun to walk around the city and see what peeks you can sneak into these dark warrens, and you might just spot something extraordinary, like this 1960 Cadillac Sedan de Ville, which is coming up for air after 15 years of storage and could be yours for $7,000. You can check it out on craigslist here.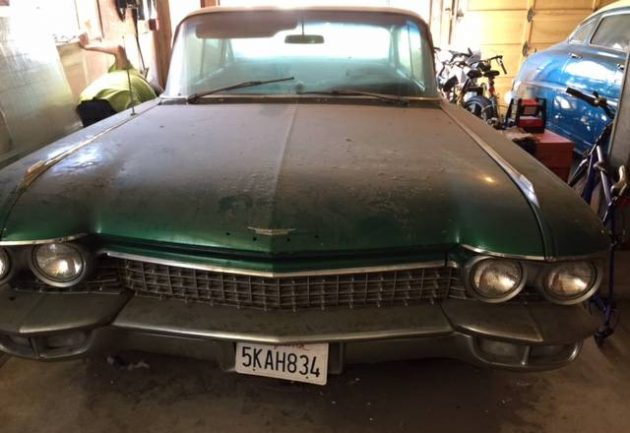 Just to bolster my point, you'll notice that this Caddy is sharing garage space with a step-down Hudson. Hidden treasures, I tell ya.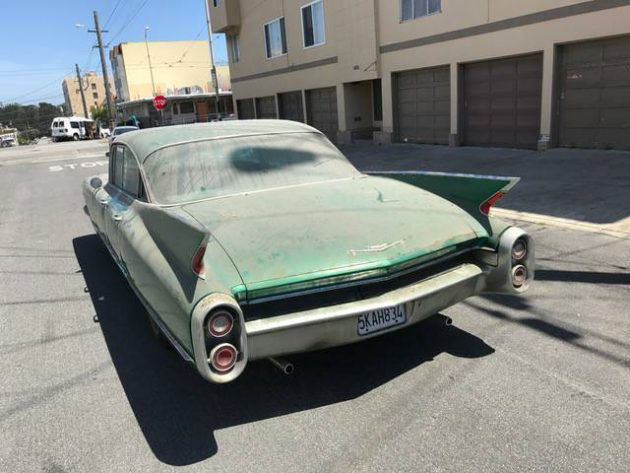 It's an amazing world we live in when this can be considered "toned down" styling, but compared to the 1959 Cadillacs, it can. I really like this jewel-tone green paint, even if it's not the original color; the sellers humorously note that "it even comes with a protective coat of dust." Some corrosion on the chrome and surface rust on the body is noted, but it doesn't sound like anything too serious; otherwise, the body is said to be free of dents or dings—pretty remarkable for such a gargantuan car in tight urban quarters.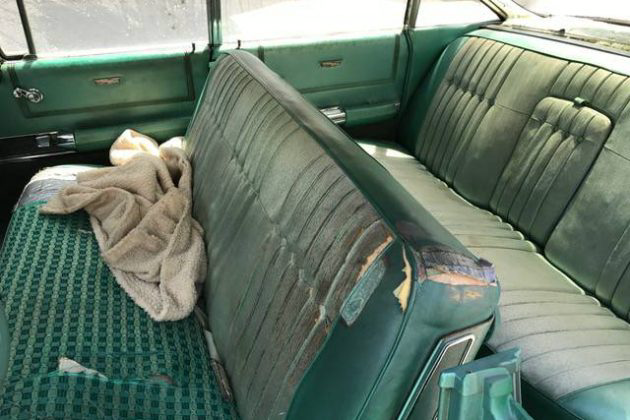 Inside, the original upholstery is intact, but will best serve as a pattern for replacement fabric. The power seat works, as do the rear windows, but the fronts are out of commission so no pillarless cruising in this Caddy just yet.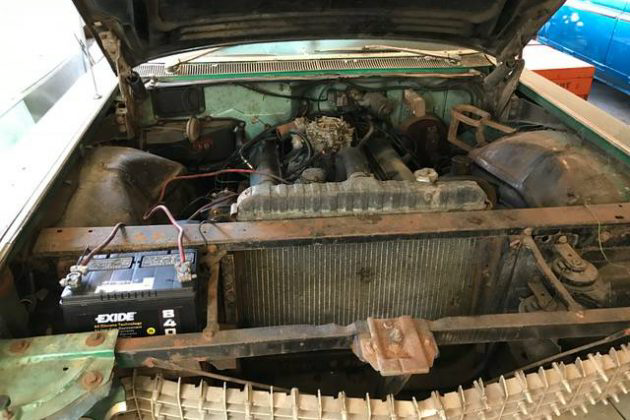 Speaking of cruising, the 390-cubic inch V8 does in fact run, and the sellers took the car through all the gears and determined that it's firing on all eight cylinders—I wish I could say as much for myself. Appropriately for San Francisco, the brakes pull to the left. There's certainly plenty of room to maneuver around the engine bay when working under the hood.
There's a lot to like about this project Cadillac, although it's kind of a bummer that there will be one less hidden gem in this corner of San Francisco once it leaves its garage. Any of you urban dwellers out there want to shout out other cities that are great for car spotting?