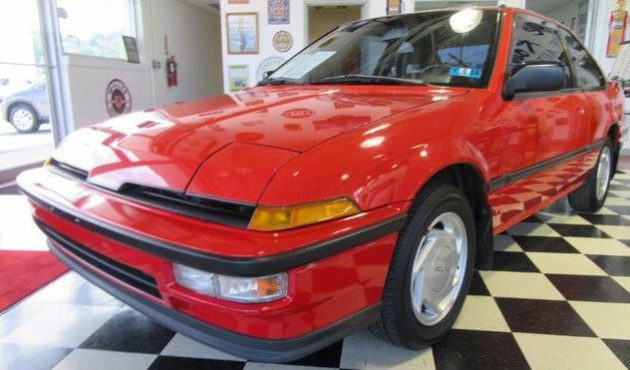 One of life's simple pleasures is seeing a honest-to-God survivor show up at a dealership. It paints the picture of a car bought and serviced at that dealer, then returned decades after the last example of the same car was traded in for that year's model. This first-generation 1989 Acura Integra here on eBay is listed by a Honda-Mazda dealer in Pennsylvania, which must have treated the little old lady well who showed up looking for a replacement hot hatch.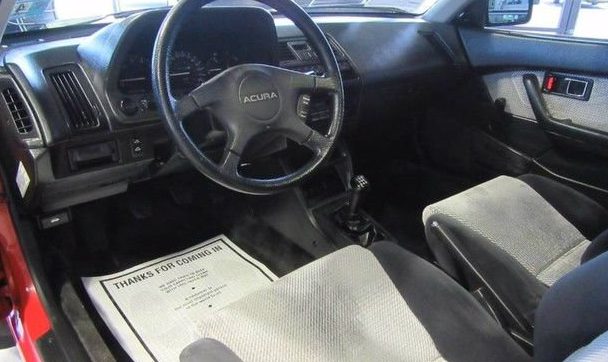 Of course, she was probably disappointed to find out that Acura stopped making tossable hatchbacks eons ago and may have even left the dealership in a new Miata rather than some warmed-over Honda with leather. The first-generation Integras and Accords were oh-so-good driver's cars right out of the box, which is why it's so pleasing to see this Integra equipped with Honda's magical 5-speed gearbox. Comfy bucket seats, a simple gauge cluster and uncracked dash round out the interior.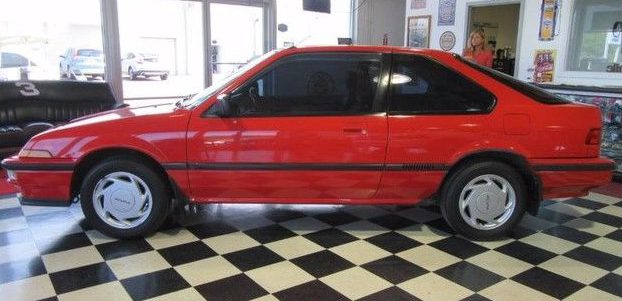 The Integra's paint appears to be in phenomenal condition, and the factory mudflaps are still attached along with OEM alloy wheels. Although this generation predates the hot-hatch GS-R that would come later, it still offered the linear driving experience Honda became associated with in the mid to late 80s. Although both companies have somewhat lost their way (Acura especially), cars like this one remind you what's baked into their DNA. Mileage is just a tick over 100K, so this Integra is barely broken in.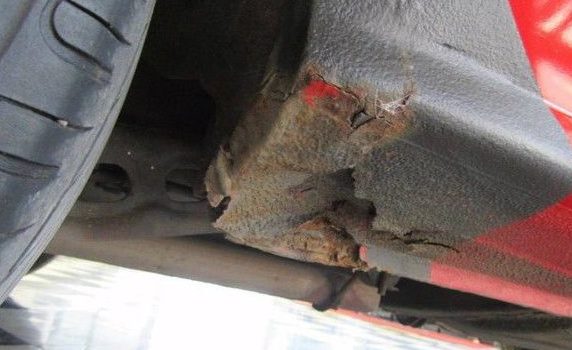 Of course, there is some rot – almost all Honda / Acura products of this era suffer from it – but its minimal for a northern car. This looks like it was trapped behind the mudflap but it is hardly a deterrent from considering what is likely one of the nicest first-generation Integras in existence. The price is high at $4,979, but we wouldn't be surprised if someone offers $4,500 for the privilege of owning what is already an example of the emerging class of classic Japanese cars.