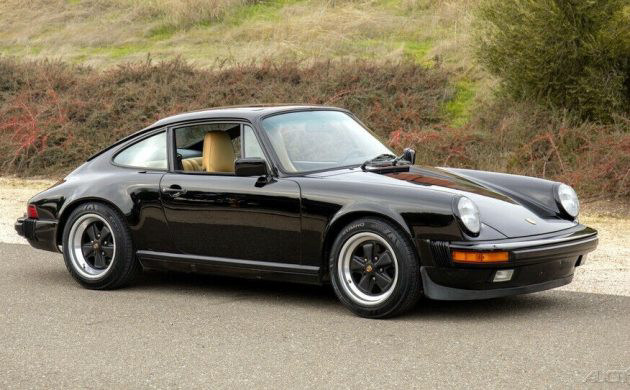 When it comes to air-cooled 911s, you can sometimes feel like you've seen it all. After a certain point, it's hard to get excited about a make and model you've seen over and over again, especially on classifieds and auction sites. But every now and again, an owner takes the time to create something special, and make the car a standout. In this case, this 1985 Porsche 911 Carrera is your bread and butter coupe, but it's so tastefully modified that it's hard to ignore it. Bidders seem to agree, too, with the 911 listed here on eBay and bidding approaching $40,000 with the reserve unmet.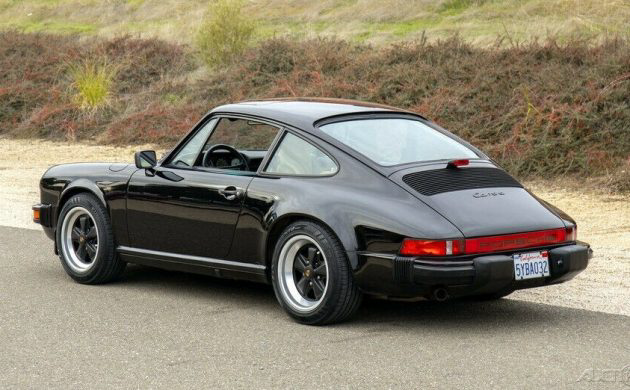 I don't claim to be an air-cooled expert, but there are a few things I notice as the subtle tweaks a previous owner has made. For one thing, it appears to be riding a bit lower, perhaps set to the European ride height specs. The wheels also poke out a bit more than I recall the stock Fuchs doing, and Porsche did have a near-identical wheel to the original design that was a wider setup than stock; I seem to recall my brother telling me you could order those wheels with the 944. This is all being dug up from the recesses of my limited Porsche knowledge, so perhaps an eagle-eyed reader can correct me. And of course, the 911 shape with no whale tail on the back is an immensely more appealing car, in my opinion.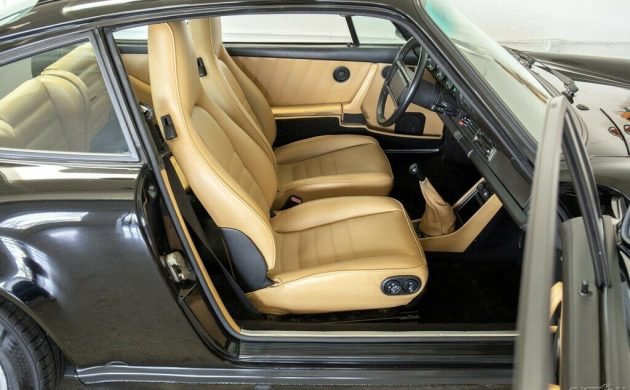 While it presents as being as in like-new condition, the odometer hasn't worked for many years – so it's impossible to say what the true mileage is. It currently reads just under 47,000, and the car presents as having low mileage, given the condition of the interior, paint, and upholstery. And even if the odometer has been inop for years, if the 911 wasn't used as a daily (and it certainly doesn't look like it was), then it's entirely possible that the mileage hasn't crept up that much higher in the meantime. The seller takes the slightly frustrating approach of telling potential buyers to simply study the pictures to find the answers to their questions about condition, but that doesn't help when trying to assess whether the original leather has been previously replaced.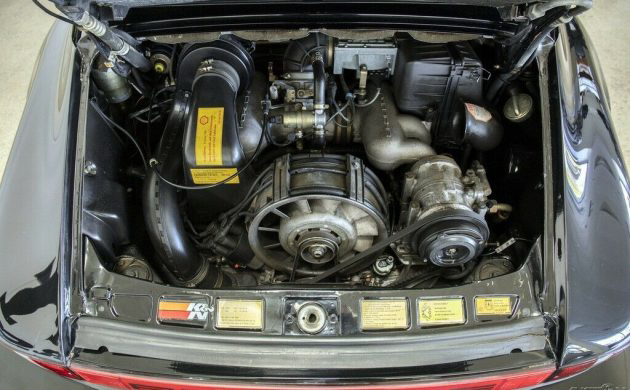 Knowing that would help form a better understanding of how much of the car remains preserved and what's been previously replaced. The engine bay is quite clean, and numerous underside photos appear to show a dry chassis with no rust. The paint is still quite glossy, but again, no mention of a respray. The original engine bay stickers would make it seem likely it hasn't been refinished, and up-close pictures of the paint show some minor wear-and-tear indicative of a car that's been used but also loved. The low stance, wider wheels, and otherwise completely stock appearance makes this 911 quite tasty, and while the reserve has yet to be cleared, a bottom-line price over $40K is the going rate for a 911 of this era and in this sort of condition.