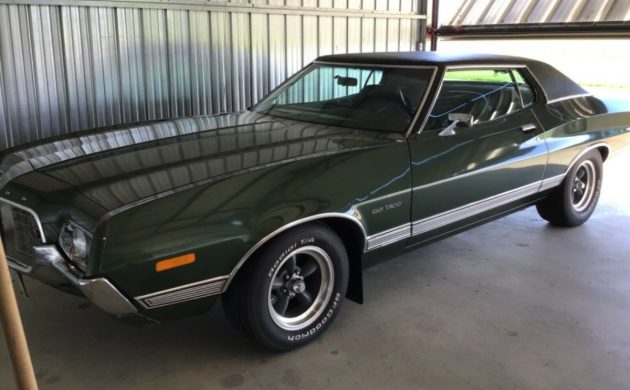 Its fanfare is well-deserved, because it is a sharp looking car, but the SportsRoof wasn't the only 2-door Gran Torino available in 1972. There was also a 2-door hardtop, like this one sent in by a Barn Finds reader who found it here on eBay in Glidden, Iowa. This is a buy-it-now only sale with an asking price of $13,500, but you can make an offer.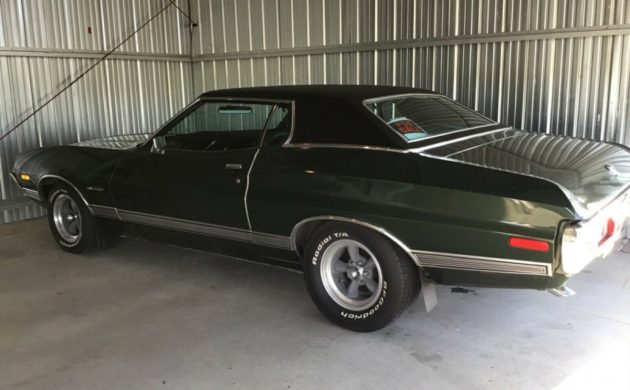 The third-generation Torino was introduced for the 1972 model year and lasted through 1976, which was the end of the Torino run. There were the two 2-door options already mentioned and a 4-door sedan and station wagon. For the first time, the Torino sedan and wagon rode on longer wheelbases than the 2-door models. This was a 1-year only look before federal mandates required a change to the front fascia. I know there's a lot to like about the 1st and 2nd-generation Torinos, but I think the 1972 is the best looking of all 9 model years.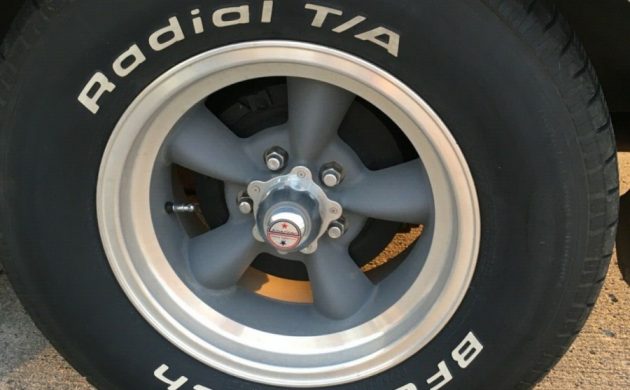 The seller says the dark green paint is original. The black vinyl top makes for a classic exterior color combination. From what I can tell by the pictures, this Gran Torino looks to be in good condition. BF Goodrich Radial T/A tires are wrapped around vintage silver with machined lip Torq-Thrust wheels. The seller says the set has only 3k miles on them. I think they're a great addition to this car and give it just the right amount of muscle-y feel.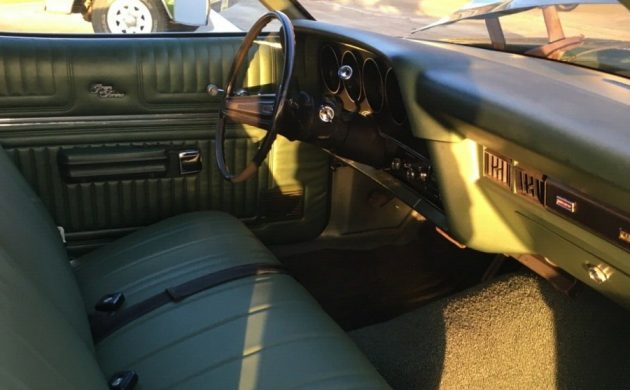 There's not much detail offered of the green interior, but the seating surfaces appear to be in very good condition. The front bench seat shows as new, carpet looks fresh, and the dash appears crack and wear-free. This Gran Torino is equipped with air-conditioning.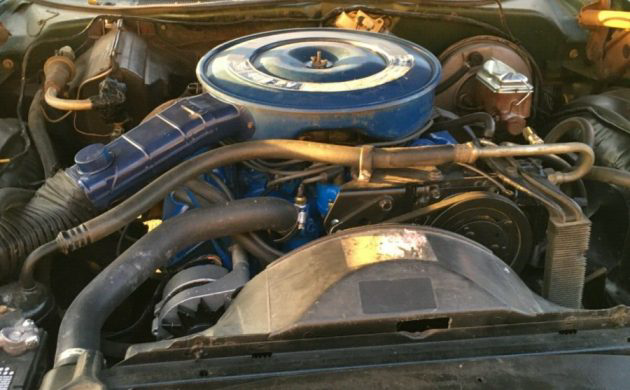 If I've accurately decoded the VIN, this Gran Torino left the factory with a 400 cubic-inch 2-barrel V8. There's no mention of it being original, but there does appear to be a 400 under the hood, which the seller says has been rebuilt. They continue telling us this car runs and drives great.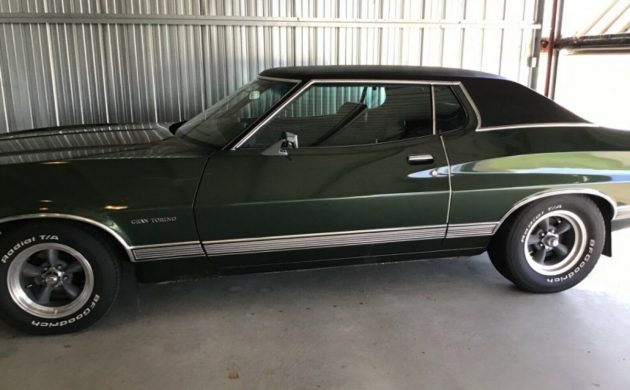 Even though the Torino was the best-selling intermediate in 1972 – with nearly a half-million sold – I don't see many come up for sale. I think this is a sharp looking car that will help you stand out from the crowd a bit. What do you think?