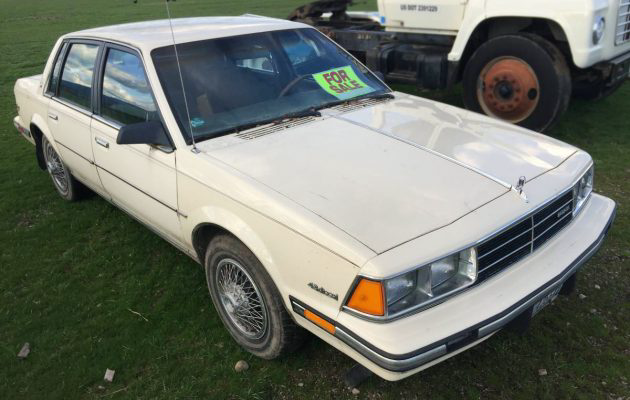 A diesel Buick!? What is the world coming to?! Wait, this one is 34 years old already. This oil-burner is a 1983 Buick Century diesel and it's just northwest of gorgeous Coeur d'Alene, Idaho. It's on Craigslist with an asking price of $1,000 or best offer.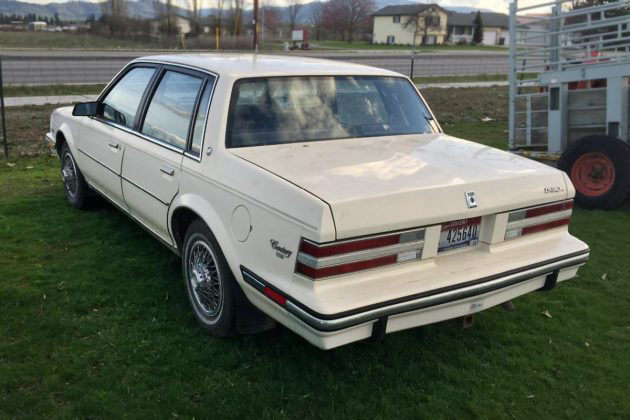 This was a fifth-generation Century made for the 1982 to 1996 model years, now that's a decent run! In the 1980s, these cars were like locusts during the dust bowl era, they were literally everywhere.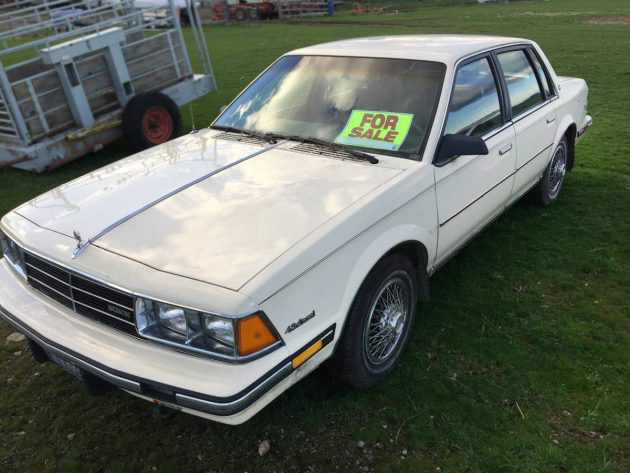 With the 1982 redesign came a new, smaller platform. But, even more surprising was that it was now front-drive. The seller doesn't give too much info about this car, and unfortunately there are no interior or engine photos. But, it "runs and drives", if that give you any indication of the mechanical condition.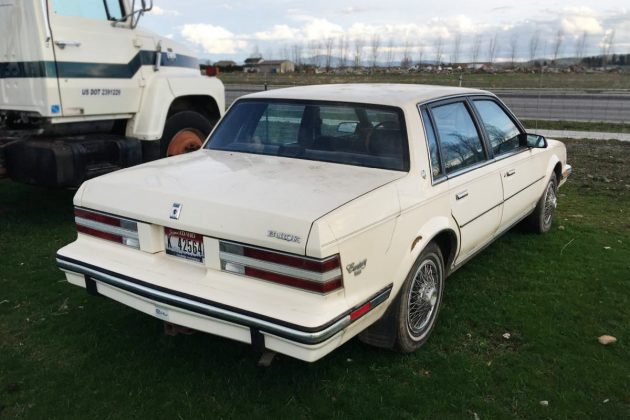 The rust spot above the right rear wheel looks like it's about the only real flaw in the body of this car. The interior should be a sea of velour, like this example, and I'm assuming that it's either tan or red in color. The engine is Oldsmobile's LT7, a 4.3L V6 diesel with around 85 hp and it should look something like this. They didn't stick around too long as the former GM diesel car experiment didn't go well and by 1986 it went bye-bye, as did most of GM's diesel car engines. For anyone looking for an inexpensive, pretty nice road car this could be worthy of a look.