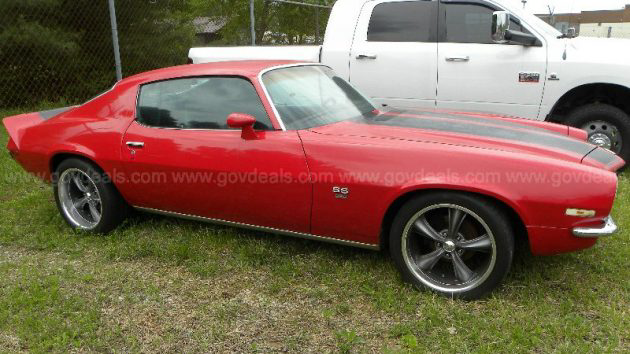 Although 99% of what is sold are white work trucks, vans and non-descript sedans, every once in a while a governmental entity ends up with a classic car to sell at auction. That's what has happened with this 1972 Camaro restomod, and the car itself doesn't look bad at all. It's being sold here on govdeals.com at no reserve, with bidding up to just over $4,000 so far. It's located in Blountville, Tennessee.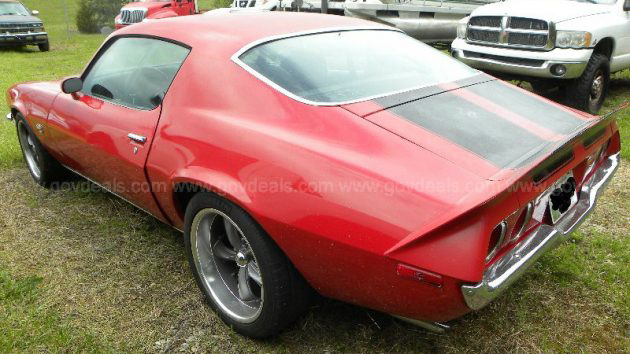 Of course, we know nothing about the history of the car other than that it has been stored outside since September of 2016 after being seized through civil forfeiture. The paint (although obviously a repaint) looks pretty nice in most spots, although there may be some fading on the upper surfaces. You may or may not like the larger than stock wheels and the "big & little" stance rear to front, but they are in nice shape. We're also told that the driver's side window doesn't stay closed when fully rolled up, which worries me from the standpoint of how wet it's gotten in there since being stored. I don't see any damage from moisture in the interior pictures but a sniff in person would tell the story.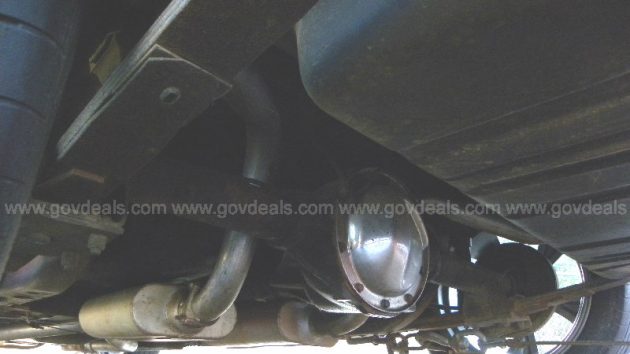 The underside of the car looks very clean and sanitary, and the exhaust system can't be very old. I don't see any rust on the underside or valences, either.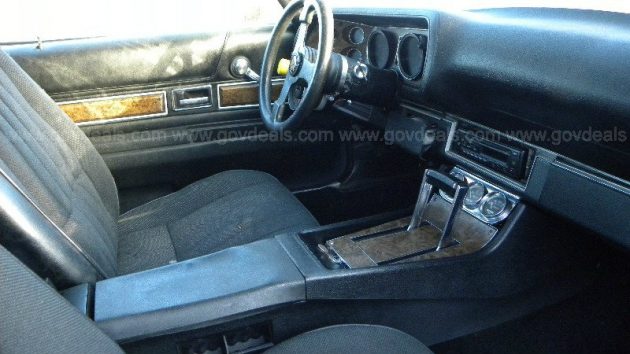 There's some wear on the driver's seat, but the dash looks pretty nice. I'm not too sure about the installation of the minor gauges in the center console, though. Would you leave the aftermarket steering wheel?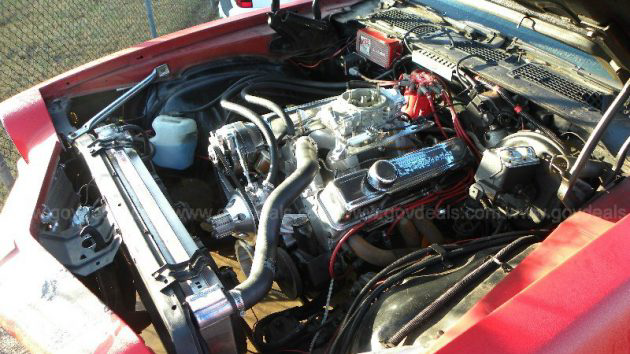 We don't know anything about the engine either, apart from that it won't run due to (at least) a dead battery. It's in the pictures, though. I'm surprised someone doesn't even try to jump the car off just to maximize the auction proceeds. Regardless, again, it looks like some money has been spent along the way, with an aluminum radiator, headers, a newish carburetor and an MSD ignition setup. The brake master cylinder doesn't look very old either.
The only real potential issue here is that while documentation is provided that will get you a Tennessee title if you live there, make sure that it will work for you in your state before bidding. What say you about this restomod?