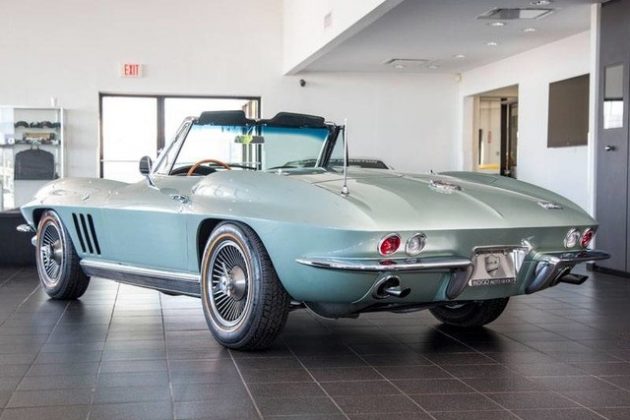 I like Corvettes just fine, but don't really have any strong personal connection to them. My father-in-law, Andy, however, is a Corvette guy. He's had C3s and ZR1s, and right now he has a '67 coupe with a 427. I had a chance to drive it not too long ago, which went a long way toward helping me see the appeal—that car is crazy fast, and far better to drive than I expected it to be. I think if Andy and I were ever to go in on a car together, we could pretty easily come to agreement on this '66 Sting Ray roadster. It's not quite as bonkers as a big-block '67 coupe, but there's so much about it that's so appealing. Less appealing, to my budget anyway, is the current $67,488 bid with the reserve still unmet, but fair's fair and this car is probably worth it. You can see it on eBay, where it's being offered by a dealer in Houston.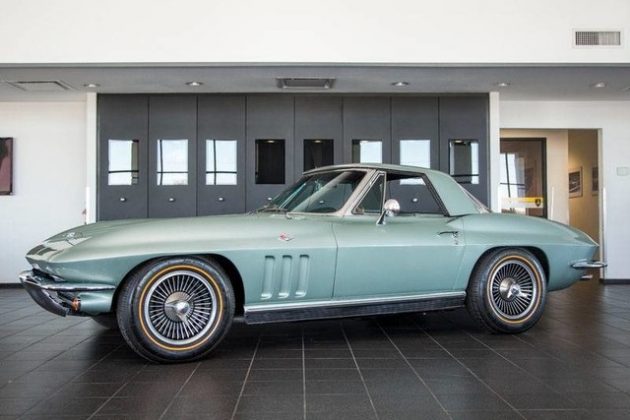 I will admit, a big part of the appeal of this Corvette for me is the color, Mosport Green, which is very similar to the Willow Green paint my '65 Corvair wears. I know there's a subset of the population that doesn't like green cars; to those people I can only say: you're wrong. This is a gorgeous color, totally period appropriate, and it even looks great with the '65 and '66-only gold line tires.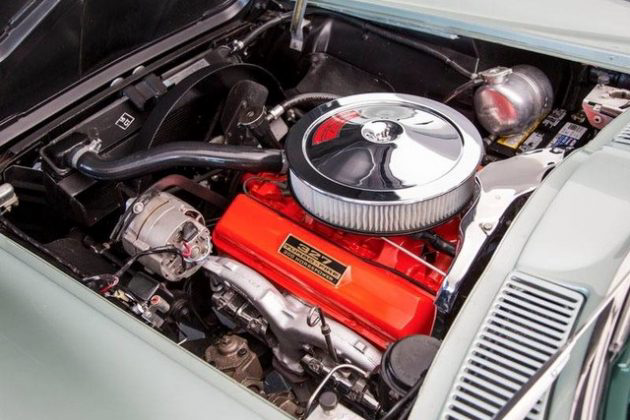 This 'Vette is powered by the base, 300-hp 327 V8, which I'm okay with in a roadster, as it remains plenty fast but is also better suited to relaxed, top-down cruising. It's mated to the four-speed manual to keep the sport factor up, a gearbox I found very pleasant to use in Andy's '67.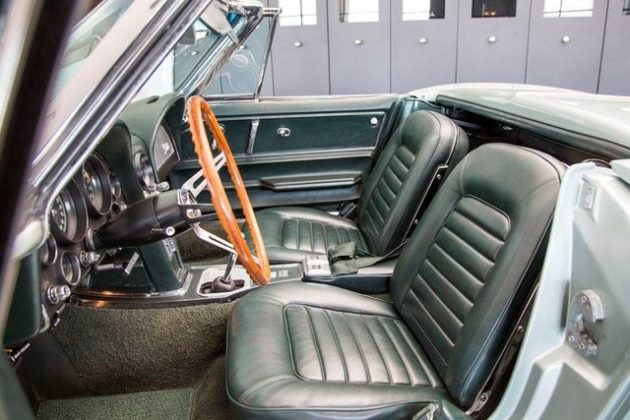 This car has been beautifully restored, with Top Flight certification from the National Corvette Restorers' Society and other awards to its name. It also comes with a trove of original documentation, including the window sticker, manuals, and warranty information. If I had to pick nits, I'd point out that the fit of the soft top around the back looks slightly wonky, but probably not to the point that I'd actually worry about it. Cruising through the many pictures provided by the selling dealer has me drooling, and I think it would have Andy excited, too. How about you?