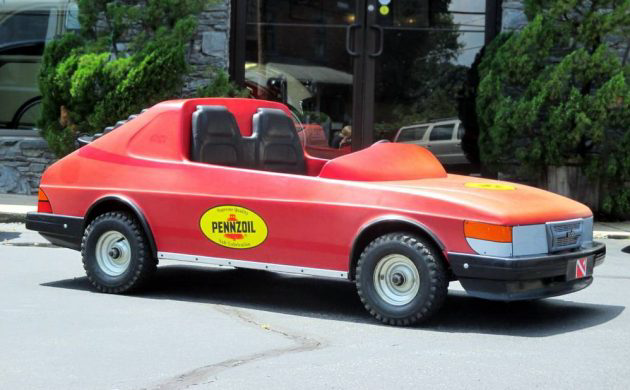 With Christmas just a few shopping days away (ok, over 300 days away), what better gift to get your son or daughter than this 1986 Saab Turbo 006 Convertible Junior go-cart?! I know, there isn't a better gift. This cool, rare machine can be found here on Hemmings with an asking price of $4,500. It's located in Marietta, Pennsylvania so you can figure out your shipping costs. Or, just have Santa drive it to your house.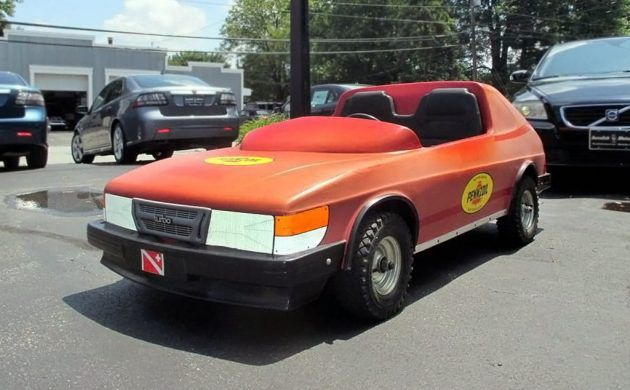 Let's see a show of hands for those of you who have seen a similar Saab go-cart? 1, 2.. that's it? I have never seen one until I ran across this example on Hemmings a couple of days ago and I have to admit being very tempted by it. Very tempted. I know that $4,500 is nothing to shake a stick at, a person can get a good, somewhat-reliable used car that can actually be driven on the road for that amount of money. But, then again, it's a Saab go-cart! THIS, my friends, would be the hit at any Saab show (duh) and probably at any cars and coffee gathering no matter what it's parked next to.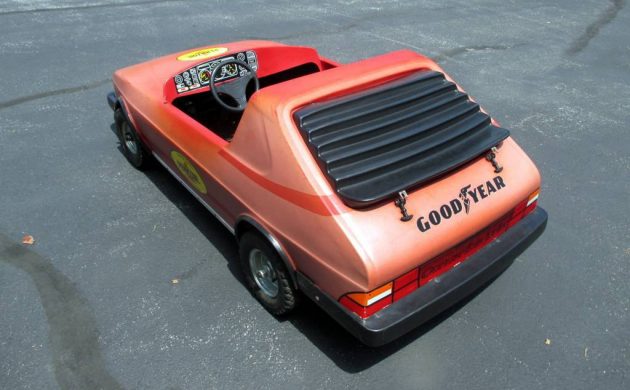 Saab only made 75 of these "Turbo 006 Convertible Junior" go-carts in 1986, or had them built reportedly by a Finnish company. Many of you are wondering who would pay four-grand for a go-cart when an actual, full-sized Saab can be had for that amount? The original $1,900 price would be around $4,355 in today's dollars as a reference. They were supposedly made for dealerships but that the company only made 75 of them is a mystery. Come to think of it, Saab, in general, is somewhat of a mystery.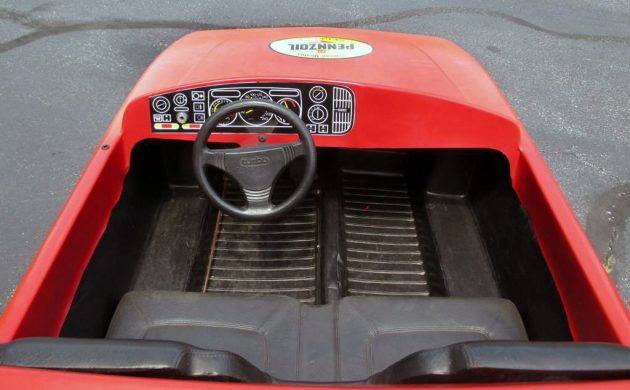 Of course, I'm kidding about Saab being a mystery, it's more like a tragedy that they aren't around anymore. You can see the full gauges here which are reportedly all working other than the gas gauge. Wait, there are no actual gauges, I'm just so used to seeing that line in car ads, sorry. Here is the world's shortest YouTube video showing a similar car whipping down the street. Electric start was an option but I'm not sure if that's included on this 7.5-foot long car or not.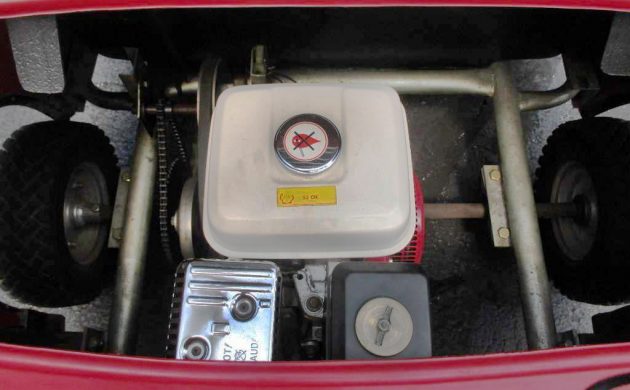 Here's where the relative power is, under that cool, louvered lid. The Turbo 006 came with a 3.5-hp Honda engine which took this baby up to just over 20 mph. I have an 11-hp Honda engine in the garage that would be quite an upgrade, hmm.. If this cool cart were half this price it would be hard to not pounce on it, but I think that about most vehicles. Have any of you seen a Saab go-cart?
Have something to sell? List it here on Barn Finds!