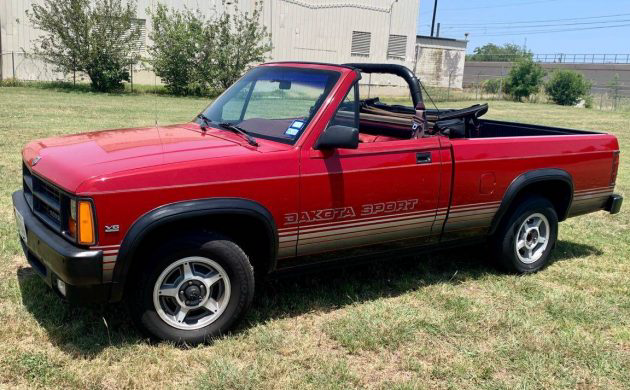 The Dodge Dakota was at times an underappreciated truck, it just never seemed to get the loyal followers of its Ranger and S-10 competitors. In my opinion, Dodge got things right with the size of the Dakota, it was bigger than a Ranger but not as big as a full-size Ram. The Dakota seems roomy inside compared to the cramped Ranger. However you may feel about them, they were great reliable utility vehicles. To add some excitement, Dodge decided to make a convertible version of the mid-size pickup. Limited numbers were made and nice examples are hard to find. Check out this one here on craigslist in Dallas for $8,500. Thanks to Barn Finds reader Pat L for the tip!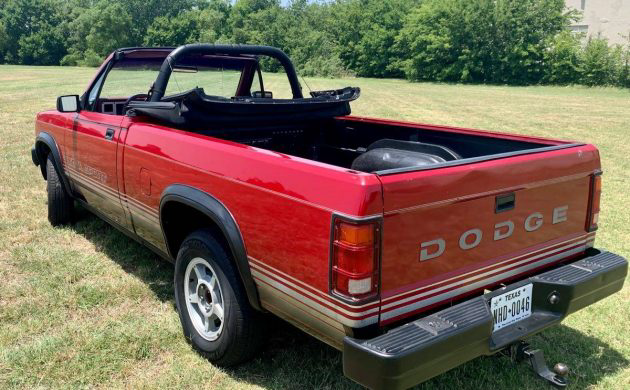 Just under 3,000 examples of the Dakota Convertible were produced from '89 to '91. The truck started life as a normal Dakota Sport from the factory before being sent to American Sunroof Corporation (ASC) for the convertible conversion, a roll bar was added for safety as part of the conversion. All '89 model convertibles were made from sport model trucks in black, red, or white only. From all views, this truck looks to be in great condition and ready for work with the bedliner and trailer hitch.
The interior was nothing special compared to a normal Dakota, a modification aside from the roll bar are to the doors which had their window frame removed.  Everything looks to be in great condition inside, we can see power windows and locks along with the factory cassette player and the A/C is reported to blow cold. What more could you want?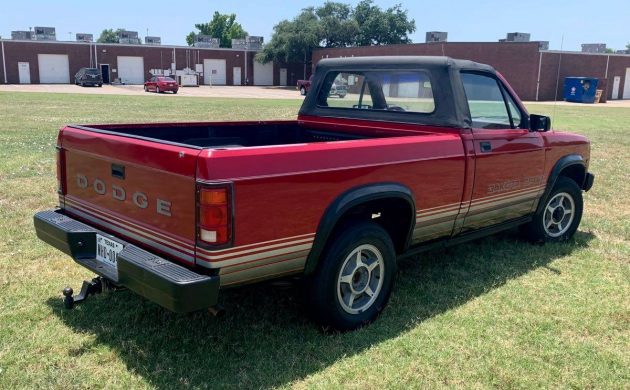 The truck looks as good with the top up as it does down, ASC did a good job at not making this look like an awkward conversion. The top is said to be in great shape though it is not mentioned whether it is original or not. Overall this Dakota is in very original condition with a good running 3.9 V6 and 131K on the odometer. If you have been looking for one of these, this may be the one.