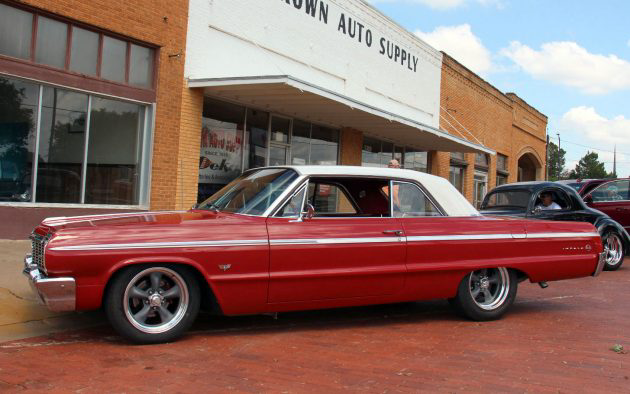 This Impala may not be as "barn findy" as what we normally feature, but there is no denying the fact that it is a very cool cruiser. The seller says that it has only covered 49k miles and they have documentation to prove it. The body has been resprayed, but the interior is claimed to be original. The modifications done either add value or take away from it depending on what you want to do with the car. It's located in Amarillo, Texas and is listed here on eBay with a $25k starting bid.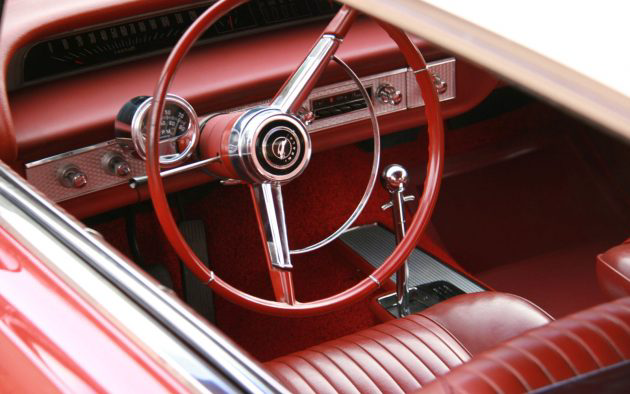 The interior looks extremely nice in the limited photos provided. Some more shots of the high wear areas would be nice though. The four on the floor and column mounted tach are nice sights. I'd just like to know if this thing left the factory with that 4-speed or if it was added later.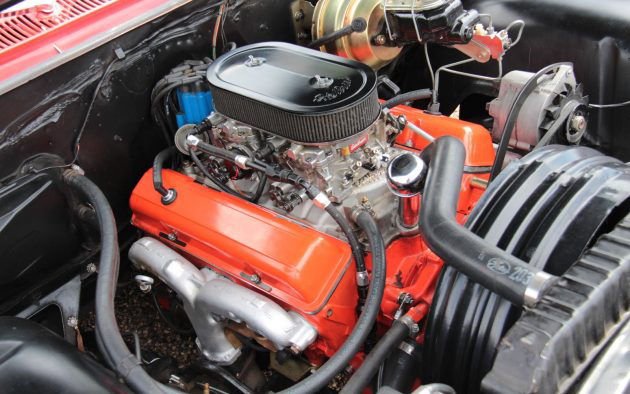 The only reason I question the 4-speed is because there are other modifications that have been done. The 350 V8 has been rebuilt and upgraded with dual quads. The brakes have been improved and the car has also been lowered over a set of big Torque Thrust wheels.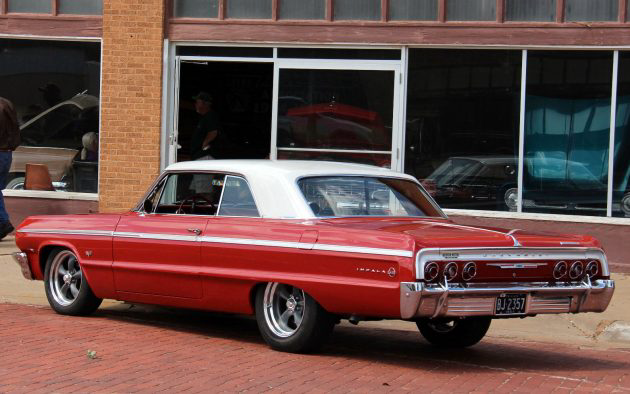 The lowered stance and bg rims may not be to everyone's liking, but with the souped up 350, 4-speed, and 3.55 rear gears, I'm sure this thing is a total hoot to drive. I'd like to take a look at the documentation the seller mentions and determine the car's original specs. The low mileage is nice, but I'm not sure how much that matters considering all that has been done to the car. Overall, this looks like a very nice cruiser that would be at home at any car show across the country.