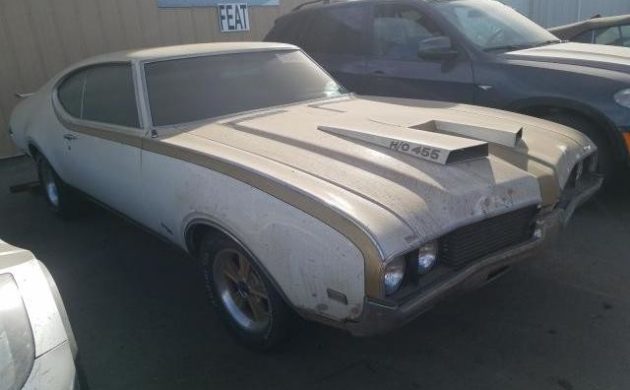 When I think of a place like Copart, I think that's a place where cars go to become parts. I have one family member who piled up a 2012 Impala and to Copart, it went.  I have another family member who is challenged in the check oil/change oil department and that didn't go well for a Jeep 3.7 liter V6 which grenaded itself in the middle of nowhere. Hey Copart, here's another for ya'. So imagine my surprise when I discovered that you can actually find some pretty interesting and complete, as in not ready for the parts bin, cars at Copart. And shut my mouth, did we find a 1969 Hurst/Oldsmobile 455 at where? Copart? Not exactly. Located in Denver, Colorado and available here on Copart with a current bid of $10,800 and no reserve. Thanks to Mike S. for the tip!
Before we get too frothy over what we thought was one of 906 Hurst Oldsmobiles produced in '69 it is important to realize that research on the VIN verified that this Olds is a clone or a tribute or a fake or whatever you want to call it as long as you don't call it genuine. Does the listing claim this? No! But, as mentioned, the VIN does. This example is listed as an Oldsmobile model 3687 but Hurst/Oldsmobiles were built only as a 442 Holiday Coupe (OK, there were two convertibles built for a special purpose) which is model 4487. This wanna-be was built in "E" which is Linden, New Jersey whereas all true Hurst prepared cars came from "M" or Lansing, Michigan.* This car is just a gussied up Cutlass model. So I'm disappointed and I think the listing is disingenuous. But maybe it's naive to think you could find a true car of this nature at Copart. Perhaps displaying the VIN is a way for the seller to signal to a potential buyer that you better do your homework – an absolution of sort for the seller?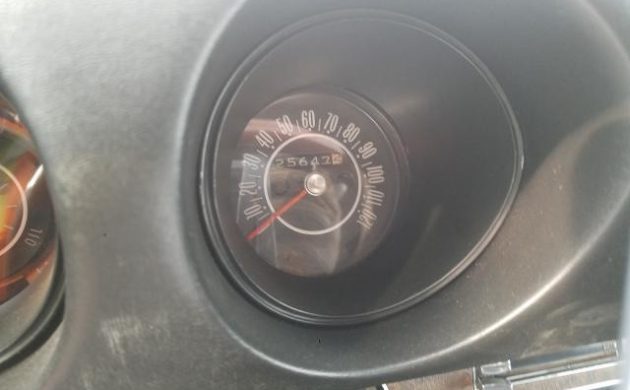 So what do we know? Nothing really, only what we can glean from the accompanying images as there is no written description. This Cutlass is dirty and dusty but looks like a reasonably accurate copy of the real thing. I would ask our Hurst/Oldsmobile aficionados to render an opinion on this example's accuracy based on what they can observe. The listing references minor dents and scratches (it also references an estimated retail value of $85K so take what you read with a grain of salt). Oh, and another thing, the mileage is listed as 25K; believe that or not.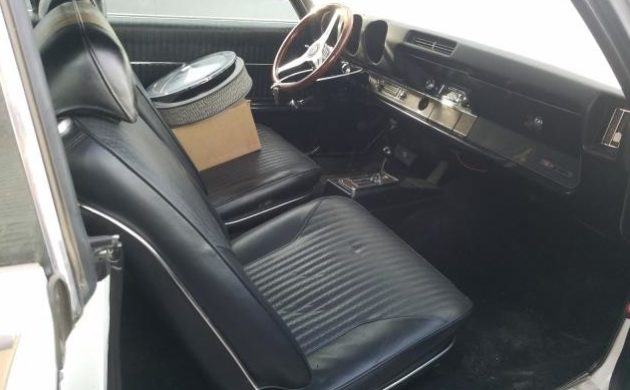 The interior looks quite nice actually. It has the Hurst identification on the headrests and the proper badging along with the requisite Hurst Dual-gate shifter installed in the center console. The upholstery material is in nice shape and there is an aftermarket steering wheel in place. There is also an open-element air cleaner perched on the driver's seat so I'm not sure what that signals.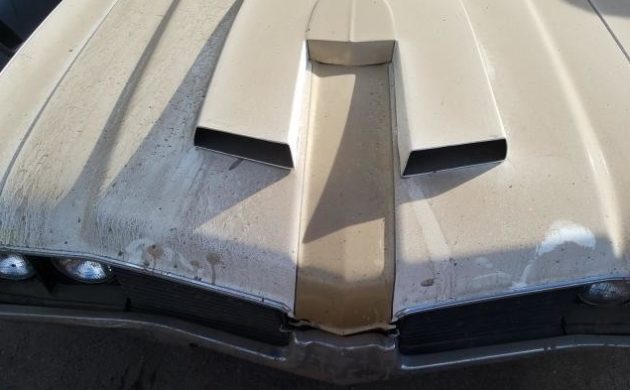 Speaking of that air cleaner, I guess it should be under the hood in place over the carburetor but it's not and there are no references or images of the engine. Hmmm. A '69 Hurst/Oldsmobile should have a 455 CI V8 cranking out 380 gross HP but there's no telling what's in this Cutlass' engine room. Actually, there's no telling if there is anything in the engine room and whether this Olds moves under its own power. All 906 Hurst/Oldsmobile 442s came equipped with a Turbo-Hydramatic 400, three-speed automatic transmission. This automobile may have that gearbox and may not, there is no way to know for sure without a visual inspection.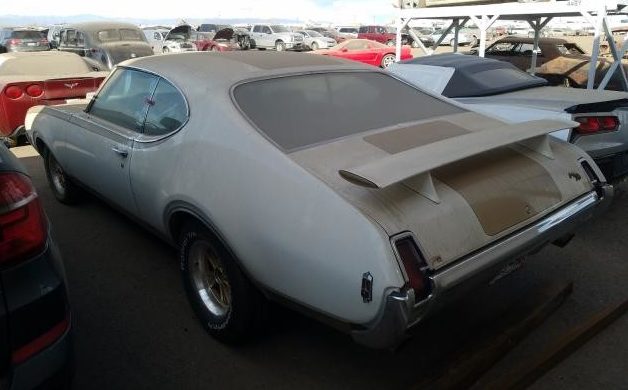 So yes, a let down from the initial discovery and not really promoted fairly, caveat emptor! I have no issue with clones as long as they are promoted as such, they have their place in the collector car landscape. How about you, now that you know the truth, would you be game?
*Thanks to Mike Rothe, Joe Padavano, Jeff Stanish, Greg Rollin from "Olds Junction" for this information