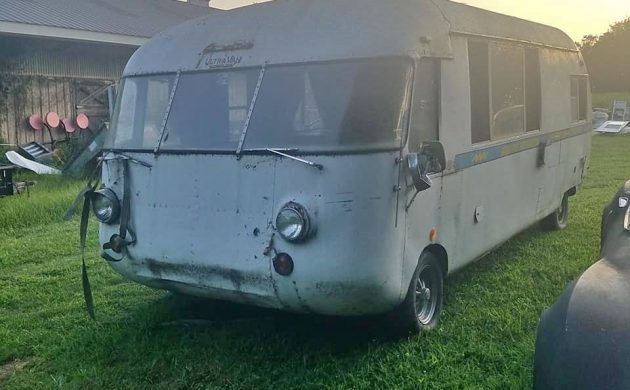 When it comes to vintage motorhomes, the sky is seemingly the limit in terms of the choices available. This does not necessarily translate into making ownership an idea one should go into lightly, as these rigs are often cheap to buy and costly to restore. However, there's very little that is cooler than an old-school RV parked trackside at your favorite road course or oval track, and classic campers like this Corvair-powered Ultra Van blow modern motorhomes out of the water when it comes to looking the part in the paddock or campground. Find this one-of-400 Ultra Van here on Facebook Marketplace for $4,500.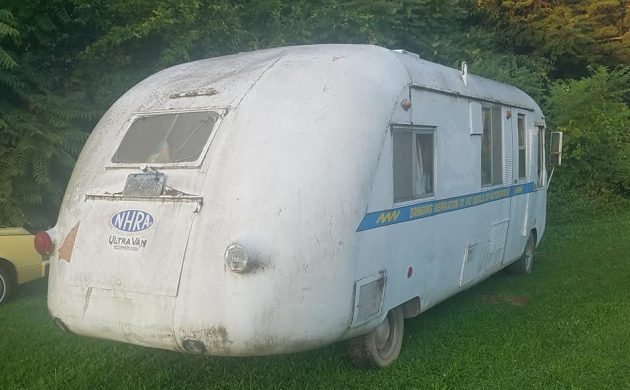 Thanks to Barn Finds reader James B. for the find. The Ultra Van is capable of doing yard drives at the moment, but should obviously be fully reconditioned before attempting any road trips. That's the challenge with these old land cruisers, as they're built to drive across the country but very few are ever maintained to the level that allows you to hop in and make such a drive. This Ultra Van has some period details that suggest it was used for exactly the purpose I have described, of being a home away from home while at the track: the old NHRA logo at the very least points to an enthusiast being the former caretaker.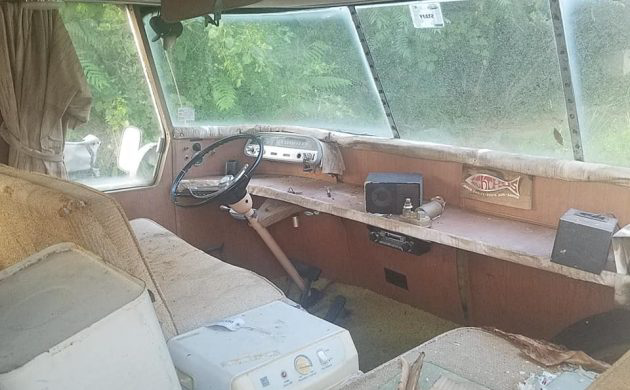 And despite having been off the road for some time, the interior is not a total disaster. It is in need of full restoration, yes, but it is not so bad that you'd need a hazmat suit just to climb inside. Many project-grade motor homes have reached this level of decay where it's hard to fathom working inside much less living in it, so the interior photos of the Ultra Van are encouraging. The seller doesn't let on about any water damage or other issues that could be facing the next owner, but it's best to assume at least a partial gut will be necessary before you're sleeping comfortably in the Ultra Van.
A few weeks ago, I heard a great story from two brothers who previously raced Honda Civics and CRXs at road course and autocross events across the country with their father. He had an old Pierce-Arrow motorhome that became their home away from home, enabling them to take off at the drop of a hat for an event at Mid-Ohio, or Watkins Glen. If you don't need to find a hotel, it suddenly becomes very easy to see the world whenever time and money allows. This Ultra Van may be a few years away from doing that, but with its dirt-simple Corvair powerplant out back, getting it to be a reliable runner shouldn't prove too challenging.