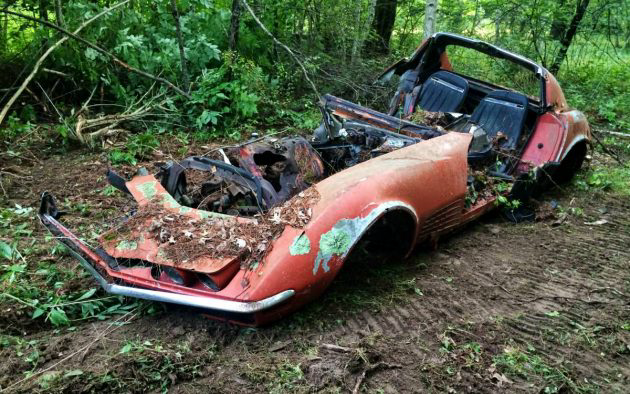 Parting out a car is almost always a shame, but this Corvette may be the exception. Now, this may not look like much at first, and truthfully it may not look like much by the end of this! This 1970 Corvette was involved in what would appear to be a very serious accident in the past and has been left to rot in the woods. While some easily usable parts such as the engine, wheels, and suspension have been removed, there are still some good pieces left. You may think I'm crazy, but for the $350 asking price, I think this could be a worthy parts purchase. Take a look for yourself here on Craigslist in Maine. Thanks to Bill W. for this unique tip!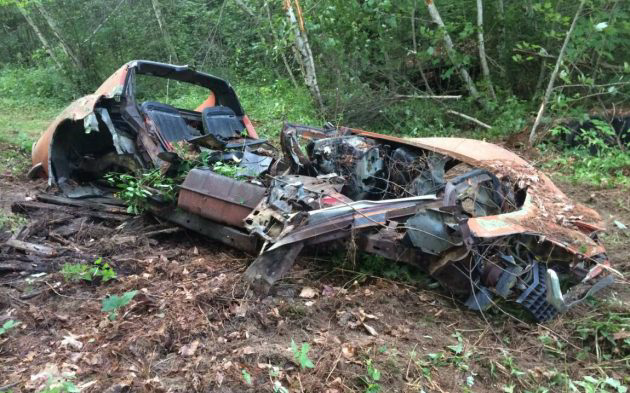 This car may not look like it is worth $35, let alone $350, but if we look at it as a pile of useful parts it just might be a worthy purchase. It would appear that both bucket seats are intact and in the car. A quick look at eBay shows a set of 1970-1972 Corvette buckets just like these (though perhaps nicer) listed for $450 plus $100 shipping. If someone was restoring a 1970-72 Corvette and needed seats, this car could be worth the price for that alone. The headlight bezels appear to be selling for $15-$25 each, and the full assemblies are going for over $200. Though this car only has one, at $2oo this is already a good deal!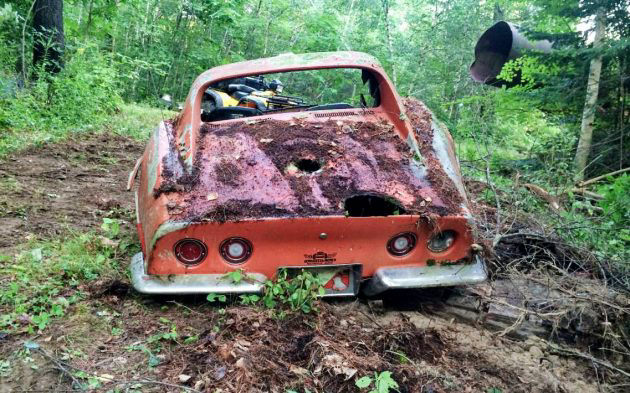 Is this car totaled? Absolutely! But it is far from useless. The rear bumper pieces are going for $100-$150 each, and well over $200 for the pair. The three intact taillight lenses on this car should easily bring $50 as a set of three if they are in usable shape.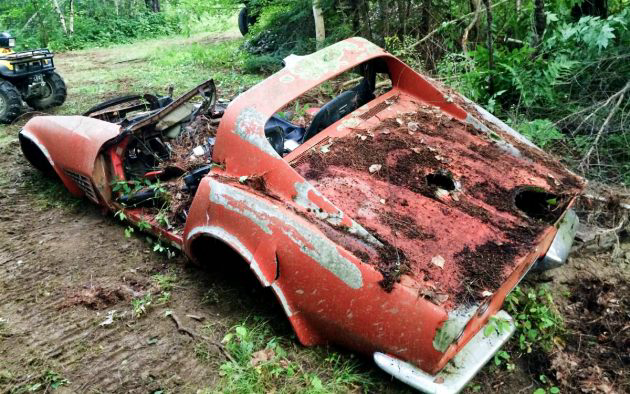 Aside from all of the smaller, usable parts on this car the seller notes that some other trim and interior pieces are intact. If someone were restoring a similar corvette with damage to the rear, this could be an excellent fiberglass donor vehicle. If we add up all of the aforementioned parts (seats, headlight assembly, rear bumpers, three taillights), it brings us to around $900 in parts. Can you easily get that much out of this car by parting it out? Maybe, but this would be more worthwhile to someone restoring another Corvette that needed these parts and wanted to save some money. This car is a wreck, but it has plenty of good parts left on it to make it worth the $350 price tag.