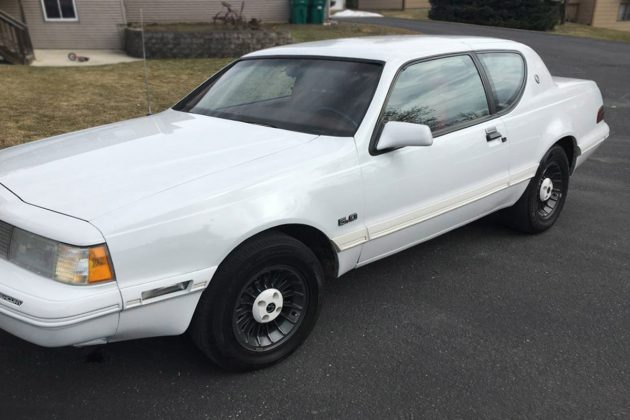 This black and white 1988 Mercury Cougar XR-7 almost looks like a "black and white", i.e., a police car. This clean cat is on Craigslist just southeast of Minneapolis, Minnesota. The seller is asking $4,200.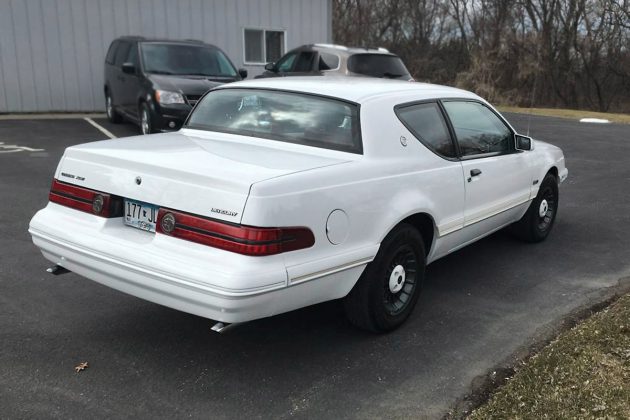 1988 was the last year for the sixth-generation Cougar and Mercury sold 113, 801 of them. There are only two exterior photos of this car and none that show the grille area, hopefully that's in the same condition as the rest of the car appears to be in, which is fantastic. This car has 105,000 miles on it, an average of about 3,620 miles a year.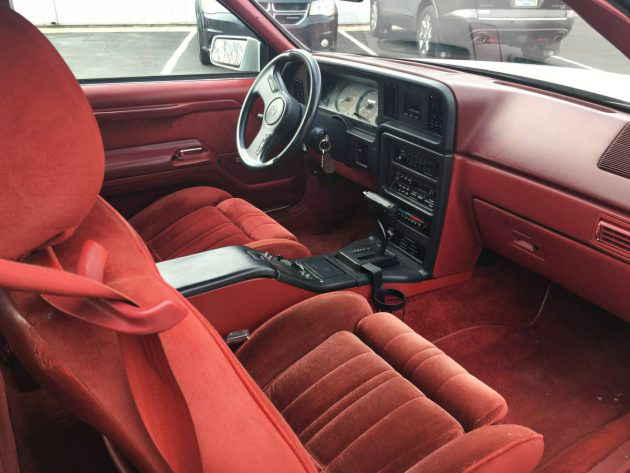 The fantastic condition appears to wrap around inside the car, too. It looks as close to new in here as I can imagine, a true time capsule. Those seats look ridiculously comfortable, and is that an adjustable lower-leg support? I don't really see a flaw here so far, inside or out. There was no manual transmission available in the 1988 XR7 so an automatic was it.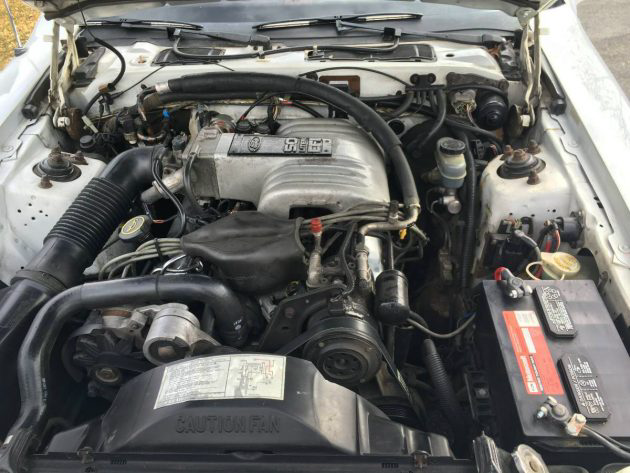 In 1988, the XR7's former 4-cylinder turbo engine was no longer offered and the 302 cubic-inch V8 was it, engine-wise. This one has 155 hp and 265 lb-ft of torque. This Cougar looks like a great car, but then there's the asking price. NADA lists a "high retail" price of $3,300, $900 below the seller's asking price. Is this car really that nice? It just may be, what do you think?