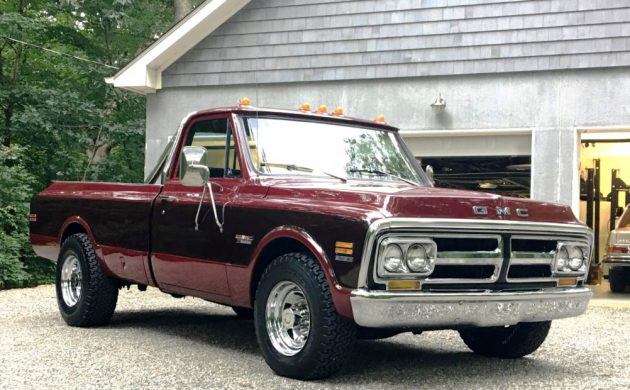 This 1970 GMC C25 is a vehicle that was built for a specific purpose. The previous owner modified the truck to use as a tow vehicle for his race car, and all of the modifications that were performed remain in place. The new owner can choose whether or not it once again serves that purpose. You will find the GMC listed for sale here on Bring A Trailer. It is being offered for sale with a Pennsylvania title. At the time of writing, bidding had reached $5,000.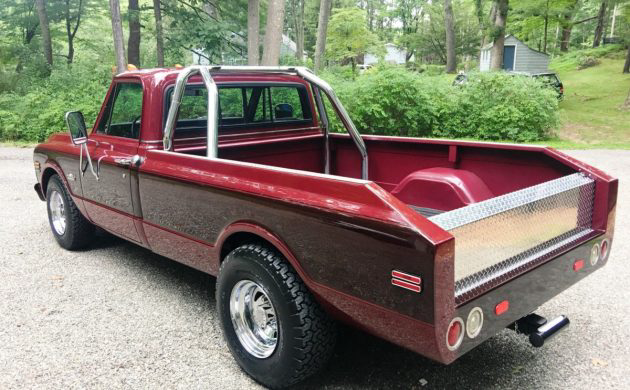 This is a striking looking truck The body looks straight, and shots of the underside look virtually perfect. The vehicle has been finished in a custom blend of Maroon primary color and Black Cherry highlights. The rear edge of the pickup box has been angled to assist with towing. There is a regular towing hitch fitted to the vehicle, but the floor of the bed has been finished in diamond plate and has the facilities in place to fit a fifth-wheel towing hitch, which is how the previous owner used the vehicle.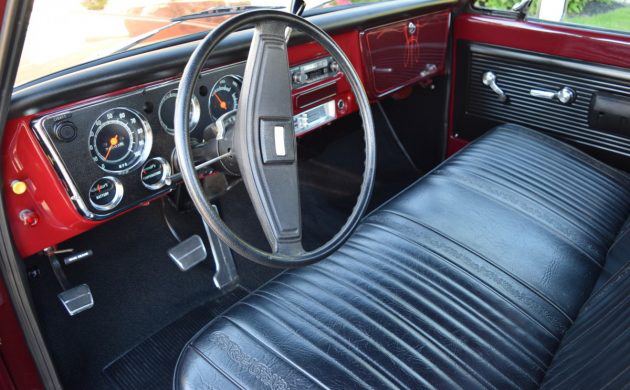 The interior of this vehicle is nothing short of immaculate. It is a nice blend of standard, with custom touches to help it stand out. The cover on the seat is new, and the door trims and carpet look really good. The vehicle has a decent array of instruments to help you monitor the health of the engine when you are towing the big loads. The dash has some nice custom pin-striping on the glove compartment, and the vehicle is also fitted with a radio/cassette player.
There's no point having a tow vehicle that is a wimp, and that wilts at the first sign of a hill. The previous owner certainly addressed that issue. The original engine is long gone, and in its place is a 454ci V8, which is believed to have started life in a '73 Corvette. That is backed by a TH-350 automatic transmission. The truck is also fitted with tubular headers and a dual exhaust.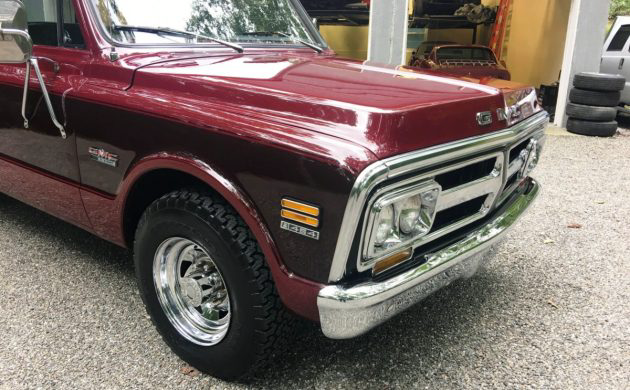 This is a striking looking vehicle. As a tow vehicle, it would serve that purpose well. With the 454 under the hood, it should be capable of hauling some pretty heavy loads with a fair degree of ease. Certainly, when I used to race, a vehicle like this would have made an excellent tow vehicle. Is this one that you could use as a tow vehicle, or is it a vehicle that you would drive and enjoy for the sheer presence that it has?
Have something to sell? List it here on Barn Finds!