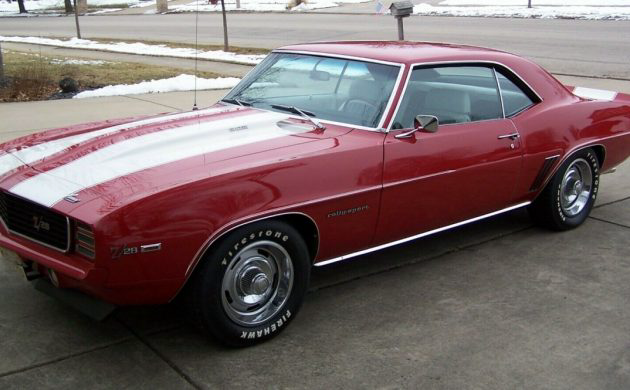 This 1969 Chevrolet Camaro Z28 has a long history with the seller, as it belonged to his father for 32 years. In that time, it's graced magazine spreads and the cover of Revell plastic model kit, due to its impressive condition and list of factory options. The Camaro was previously restored in the 1980s, and then lived in a heated garage ever since only seeing careful use with no time spent in the rain. Bidding is already approaching $60,000 and the photos show why – this car is a specimen with loads of desirable options. Find it here on eBay and located in Mokena, Illinois.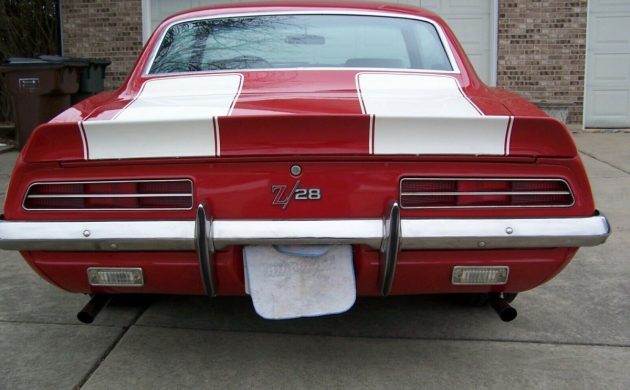 The Camaro features the desirable DZ302 engine paired to a four-speed manual transmission. Right off the bat, it's going to get a lot of Camaro lovers waving their paddles, and then you throw in the excellent color combination of red with white stripes. Chrome bumpers still present well and it's nice to see one of these wearing a factory exhaust. Curiously, the seller notes that if you search for a 1969 Camaro Z28 on the How Stuff Works website, a picture of this very car shows up – and he's right.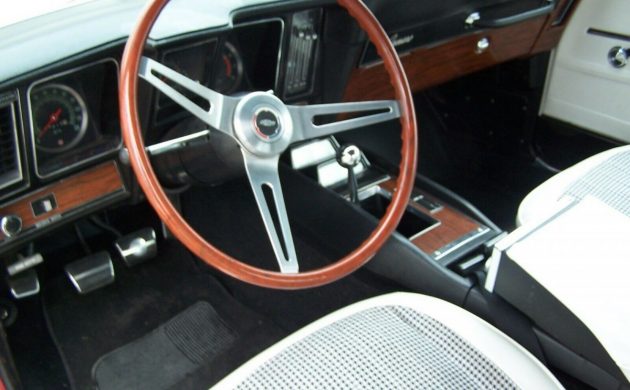 So, that's in addition to the Revell model kit that also shows this car on the top of the box. As far as poster cars go, it's easy to understand why when you review the list of options: that includes the typical Rally Sport options, Deluxe Houndstooth interior, folding rear seat, tilt steering and Rosewood wheel, front Endura bumper, 8-track tape player, chambered exhaust, console gauges, center clock, and more. The seller mentions that his father restored the car and that a photo album is included, but doesn't elaborate as to whether the refurb carried over to the interior.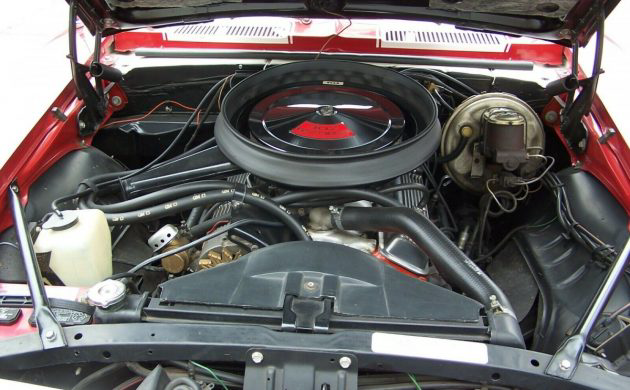 While we don't usually focus on restored cars here, one that were restored ages ago and holding up this well have crossed over into the survivor realm. The engine bay may as well be brand new, given the presentation here. No word on whether the engine and transmission still match or if the body panels have the proper forms of ID, but one would hope for a car selling at this level that it's a numbers matching car through and through. The seller notes he is selling the car for his mother, and that it has a clear title with no issues regarding transfer of ownership. A beauty worth preserving.