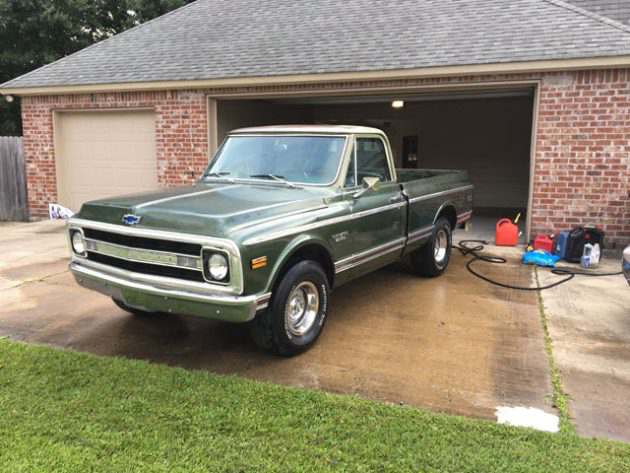 I don't know what it is, but I love pickups from the late 1960's through the 70's.  It probably comes from the fact that I grew up with my Grandpas, Dad and Uncles driving pickups from that era, some of which are still in the family today. This 1970 Chevy Pickup was a daily driver for the current owner until recently. For sale here on Cars On Line, in Baton Rouge, Louisiana with an asking price of $13,000. Keep reading to check out what appears to be a very honest and solid pickup.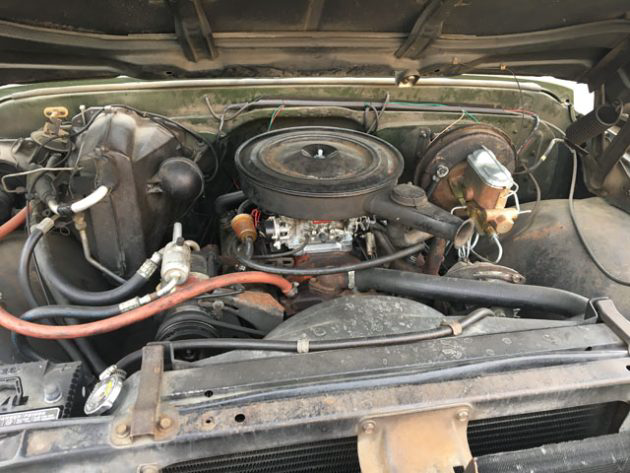 Peeking under what appears to be the stock air cleaner, you can see a clean Edelbrock carburetor.  The ad states this is a 350/350 truck with power brakes and power steering along with air conditioning.  The rest of the engine compartment looks pretty honest.  What do I consider honest, you ask?  Well, there isn't anything too shiny, nothing has been obviously cleaned or replaced to make it look better just to sell it.  The hoses and other components look used, but in good shape indicating that there may be truth to the fact that this was the sellers daily-driver.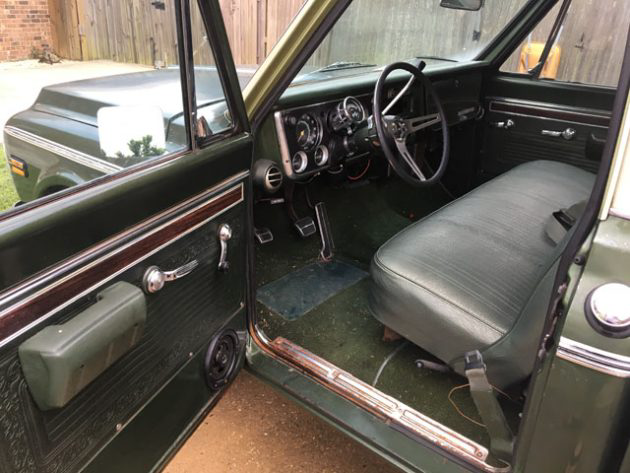 Again, the interior looks just plain honest.  Not sure how else to describe it.  It is tidy, but not overly detailed.  The seat and dash look in decent shape.  The carpet is dirty, but doesn't look worn out or neglected.  Looks like there may be some rust on the sill guards, but that is okay and they are easy to replace.  The addition of what appears to be a tachometer on the steering column indicates this truck may have been driven hard at times, but not necessarily.  The ad does state that it has factory gauges, but I don't remember these trucks coming with a tach mounted on the column?  Maybe I'm mistaken.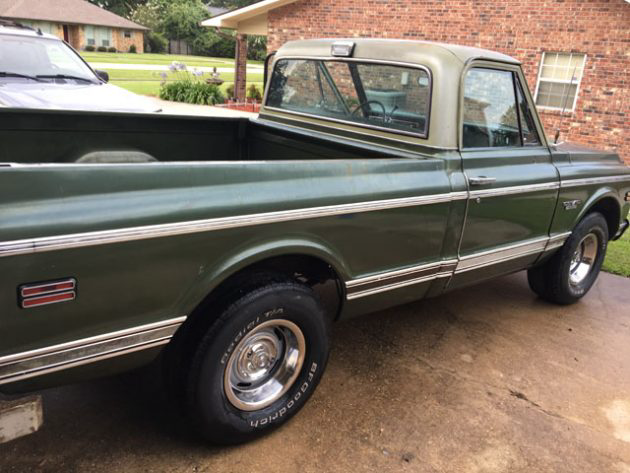 It's refreshing to see both sides of a vehicle in an ad!  So many times, ads leave us wondering what the seller is hiding by only showing one side of their vehicle.  Obviously the potential buyer will want to do due diligence and inspect the truck like you would any other purchase.  But, if I had to go by just pictures and the ad itself, this looks like it is worth an in-person look.