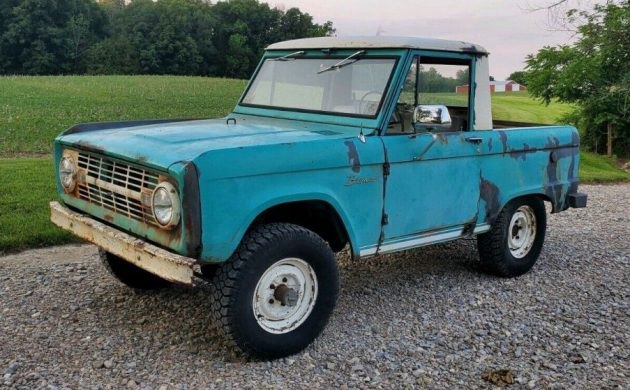 This may be one of the earliest Broncos you'll ever see! The seller says it was made in August of 1965 which was the second week of production for 1966 models. Prices for first-generation Broncos continue to be very strong and the bidding on this one is no exception. It can be found here on eBay with a current bid of $10,300. The ad says this is a real U14 half-cab model and has spent most of its recent life on a farm near Hope, Indiana. Take a look at this one and see if this is the right project for you and thanks to Ikey H. for the tip on this early Bronco.
There were three main configurations for 1966 Broncos. You could get a standard full-top model, no-top roadster and the half-cab (U14 option). This one is the rarest of the three, the half-cab. For those people who didn't need a lot of passenger room, but wanted a short wheel base pickup, this made a great option. The rear portion is like a mini pickup bed and this one has been used, but doesn't seem abused.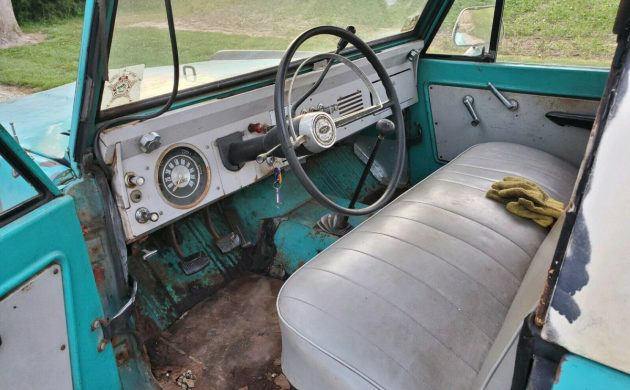 Overall, the interior seems very original. The seat cover is in great condition for being used on a farm almost daily. I bet the driver is hopping in and out of it all the time. The seller does say that it has "rust in the normal bronco spots like the floors, rockers, and front of the bed." However, they say the frame is solid and the actual body is not rusted out.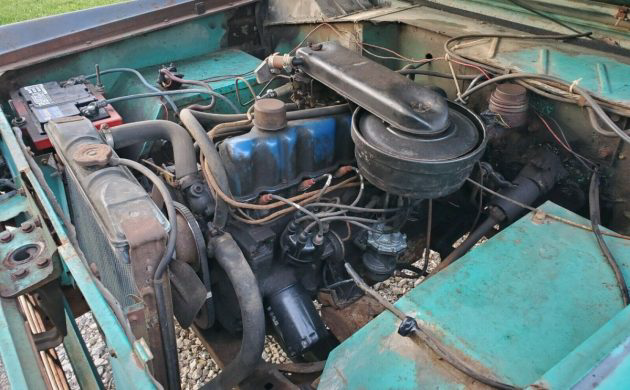 The engine is a straight-six and looks like it has had some routine maintenance done. The ad says it runs well and is mechanically sound. You can see what appears to be a newer fuel pump, distributor and oil filter. Overall, this seems like a decent candidate for a restoration or driver. What do you think?
Have something to sell? List it here on Barn Finds!