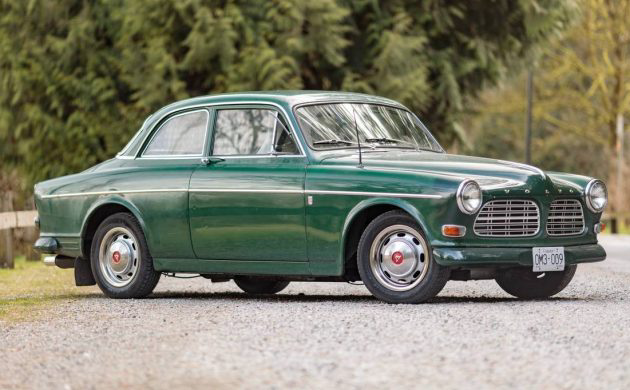 By 1967 the Volvo Amazon, or what was known in the U.S. as the 122S, looked old. Its styling was a 1950's holdover dating to its 1956 introduction. But it is an iconic look that was replicated 660K+ times in two-door, four-door, and station wagon body styles – they were popular! The seller includes a long list of improvements that have been bestowed upon this Volvo to make it a competent daily driver, so let's look her over. This 1967 122S is located in New Westminister, British Columbia, Canada, and is available here on craigslist for $12,500 CDN (about $9,900 U.S.) Thanks to Mitchell G. for this tip!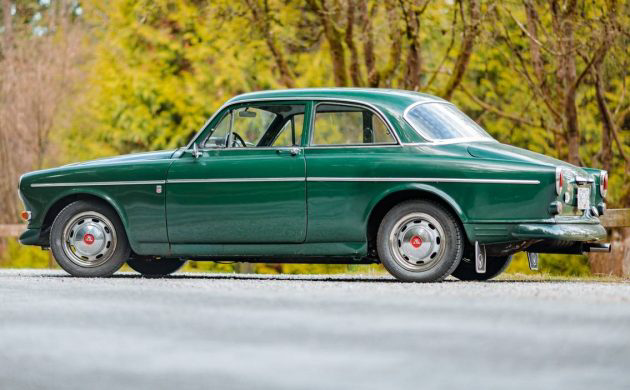 What initially caught my attention with this Volvo is its color – I'm a sucker for green. Interestingly, the seller states that this car was originally finished in green but it didn't sell, so it was repainted navy blue. In later years, the Volvo was returned to green but paint patch-work has left this Volvo mismatched. That said, the included images don't reveal any inconsistencies. This Volvo's sheet metal is nice and straight, there is no indication of crash damage or rust – the seller does mention that the trunk's spare tire well is starting to sprout some corrosion but the floors are solid. Painted bumpers are a matter of taste, they work perfectly with some designs, not so much with others. There is a link listed that is supposed to take a prospective buyer to a collection of high-resolution images but I couldn't get it to work. There is, however, a thorough article about this car here on Jalopnik.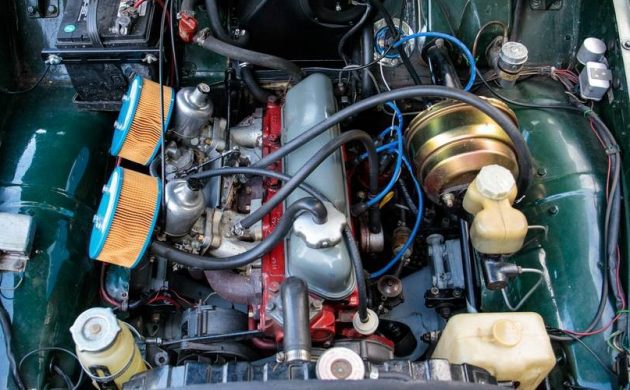 This Volvo has a rebuilt, replacement engine in the form of a Volvo B20, two-liter, four-cylinder, in-line engine that should be good for an original rating of 118 HP, though it has been helped by its rebuilt, dual SU carburetors, header, and 2″Simons exhaust system. The original power plant would have displaced 1.8 liters. The seller adds, "Mechanically this car is very well sorted, and handles very well". The replacement engine works through an overdrive-equipped, four-speed manual transmission. The suspension, brakes, and rear axle have undergone extensive parts replacement, the listing provides all of the specific details. The mileage of 28,900 KM (about 18K miles) is correctly listed as an "odometer reading" so the actual mileage is unknown and how much the new engine has accumulated is not disclosed.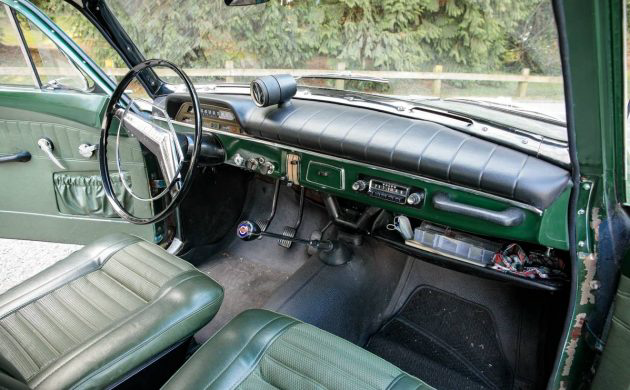 The best feature of the interior is the rare Volvo, dashboard-mounted tachometer which is perched upon a new dash cover. The upholstery is in fantastic condition and shows no sign of wear. The seller mentions that he has replaced the door seals and windlace – it's a fantastic environment and hard to find anything out of place.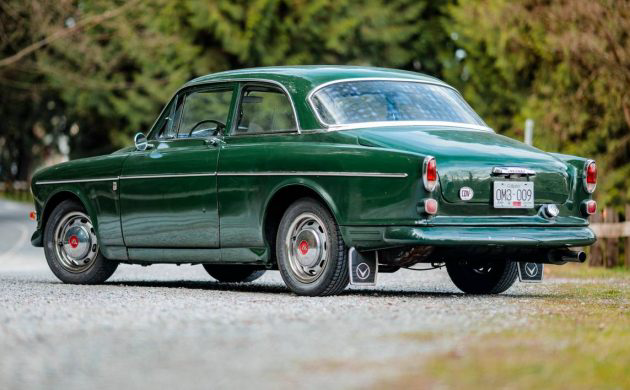 The seller claims that this Volvo is "collector plated and in excellent condition." This is probably the nicest 122S  that I have reviewed in a long time, it's unfortunate the high-res images are not accessible, it would help to identify the TLC that the seller claims this Volvo needs. He poses a question and I'll end with it, "Nice price or no dice?"