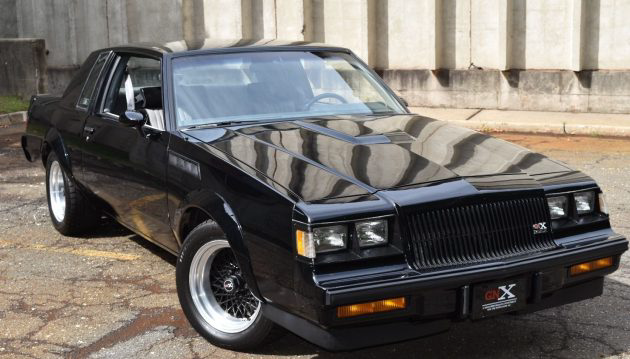 It's not often that you see a desirable car like the Buick Grand National GNX being used as a daily driver. This example up for auction and ending today has over 114,000 miles on the clock but still looks great. It's had one repaint and other than some cosmetic blemishes, it looks way too good for its miles. Bidders seem to agree, as it's already over $43K here on eBay with the reserve unmet.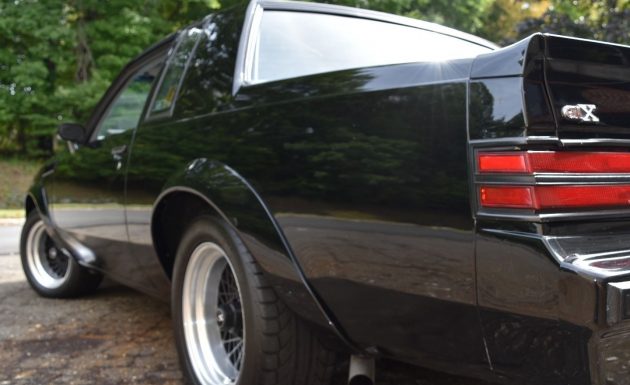 The GNX is even more desirable than the pair of garage-find brand new Grand Nationals we posted the other day, and I can only imagine what would happen if a dusty, new-in-the-wrapper GNX was discovered. This example has been well loved, and other than a repaint in its original color, appears largely as it left the factory. The black basketweave wheels are among the prettiest ever put on a passenger car sold in the USA, and the subtle rear spoiler gives just enough of a hint that this isn't your father's Buick.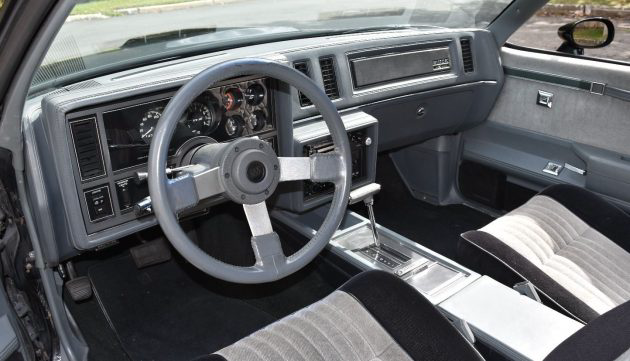 The interior looks way better than you'd expect for nearly 120,000 miles, which is a testament to the one original owner who clearly worked hard to both drive and preserve this GNX. The headliner has been replaced and there is some rust on the passenger door, but no rot elsewhere on the vehicle. Now, the original motor was pulled and replaced with a stock (and correct) GNX mill, but I'm not sure why it needed replacing. The numbers-matching unit is included in the sale, but it's still worth asking why a car with just over 100,000 miles required an engine replacement.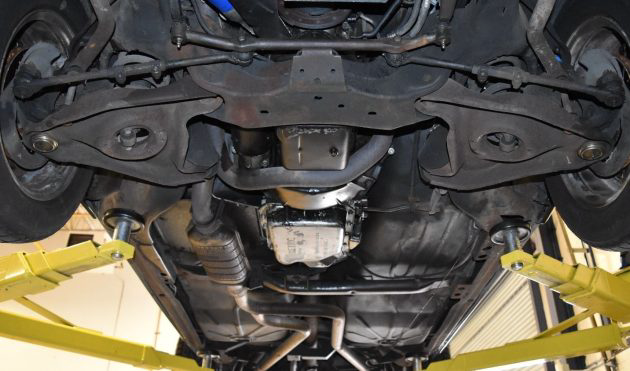 The GNX is dry and clean underneath. It's clear that this example isn't perfect, but it's darn good for the mileage. I'm amazed at the prices these cars command seemingly regardless of condition, and wish I had the foresight to buy one 10 years ago. I wonder if the reserve price is north of $50K – with just a few hours left in the auction, we'll soon know. Would you put your pennies towards a time capsule example, or still drop near 50 large on a car with over 100,000 miles? Let us know in the comments below.