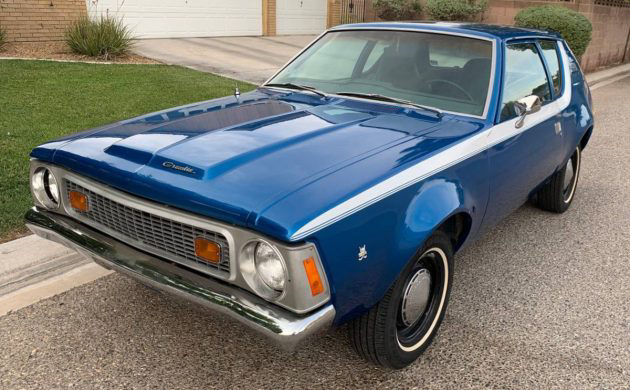 I can't see this one lasting too long, as in being for sale too long. It's certainly lasted a long time, 49 years so far with no end in sight. This 1971 AMC Gremlin can be found here on craigslist in Henderson, Nevada. The seller is asking $8,800 so it's not cheap by any means, but it's one of the nicest Gremlins that I've seen in a while. Thanks to Rocco B. for sending in this tip!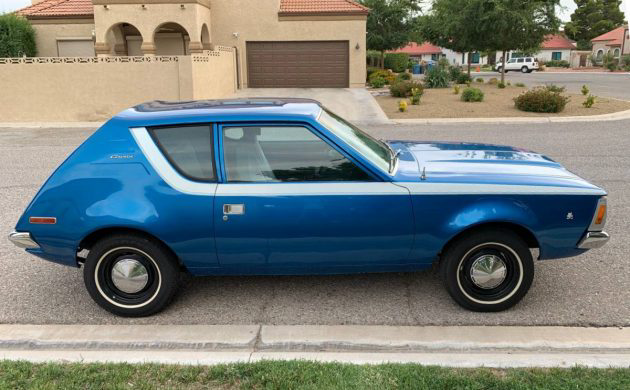 Certainly the shiniest AMC Gremlin that I've seen in a long time, this one is reported to be mostly original, but I'm not sure if that includes wearing factory paint from almost 50 years ago? It looks too good to be factory Electric Blue from Kenosha, doesn't it? Maybe it is, nobody knows. It sure looks great, maybe too great for someone to resist, and if that's the case, here's the craigslist ad so you can see it if the original listing goes away.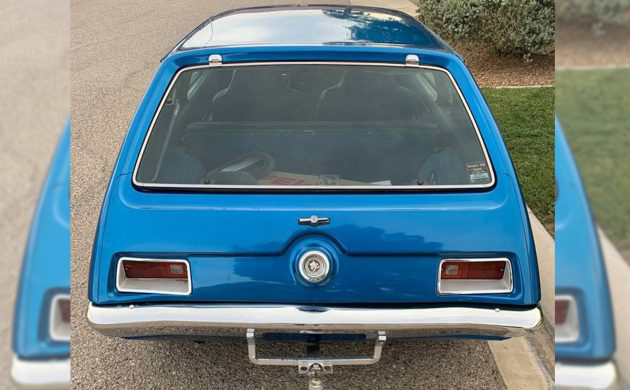 The Gremlin was made from 1970 to 1978 and there wasn't a second-generation or a redesign, just minor tweaks here and there. It would live on as the AMC Spirit and the body could be seen as an Eagle Kammback, too, my personal favorite use of this design. The seller bought this Gremlin from the original owner's son but they don't say when that was, I'm assuming recently but we don't know for sure.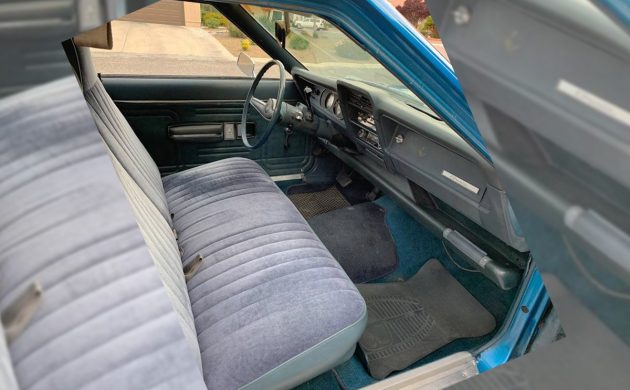 The interior appears to have been redone, or at least the seats appear to have been, but the seller says that this car is mostly original so I'm not positive. That doesn't look like 1971 AMC seating material to me, but I could be wrong. The back seat looks similarily nice. I'm sure that velour material is much nicer to sit on than vinyl would be in the middle of the summer in Nevada. This isn't a fancy X model with bucket seats or manual transmission, you can see the automatic transmission column shifter and things look great inside, too.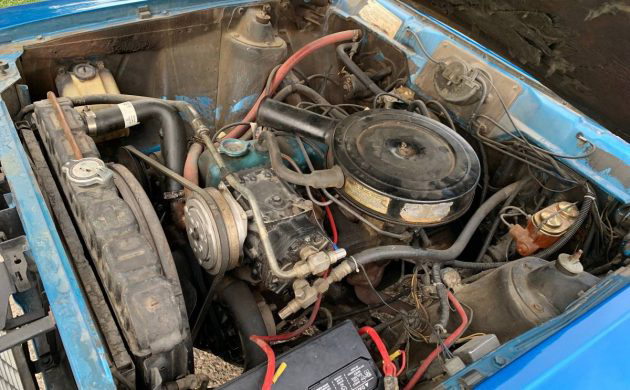 It has the smallest engine, AMC's 232 cubic-inch inline-six which would have had 135 hp, and this one also has AC. They say that it runs and drives but that's all the info we have on the operating condition. This looks like a great example, would any of you pay $8,800 for a Gremlin?