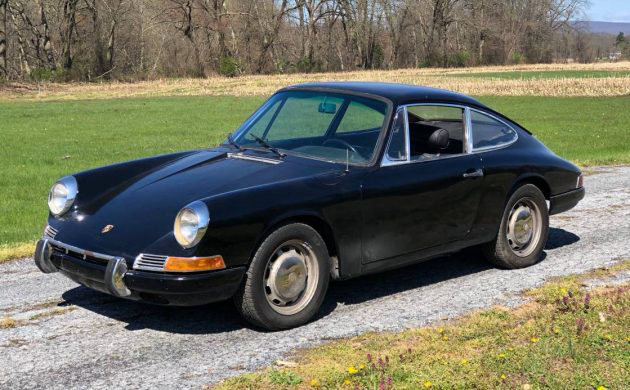 Another day, another Porsche 912. This 1968 model has a great backstory, far better than its poor black repaint would suggest. The 912 left the factory wearing Tangerine paint, one of the more desirable and period-correct colors you could choose when buying one new. This example started its life in Pennsylvania but shortly thereafter moved to the much more pleasant climate of Honolulu. The 912 today is back in the U.S. and while it has acquired some rust in that time, it's still a great foundation. Find it here on craigslist for $19,900.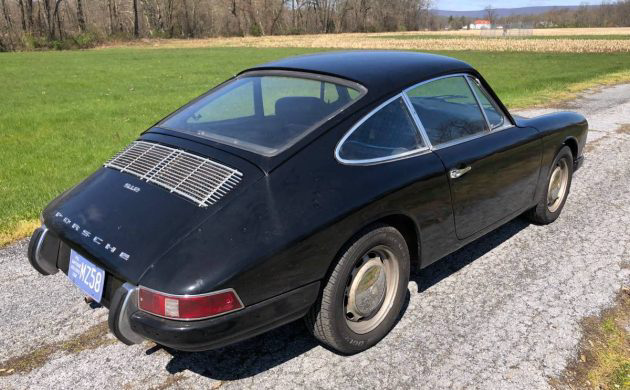 Thanks to Barn Finds reader Russel G. for the find. The 912 doesn't have its original engine installed, but the numbers-matching engine is included in the sale in pieces. The 912 lived in Hawaii for quite some time, with records indicating it left the mainland in 1970 and returned with a service member around 1998. The 912 lost its original paint job at some point, returning to the U.S. wearing DuPont black paint. Photos from underneath the car show multiple areas of floor rust, but no major areas of rot-through. Patch panels will likely be needed, but it's far from the worst we've seen.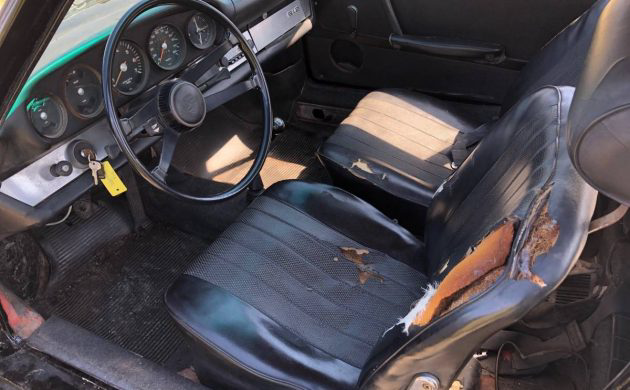 The 912 interior is tired, with the driver's seat in need of restoration. The passenger seat looks slightly better, and while I can't be 100 percent positive, the dash pad doesn't appear to have perished. The seller notes that the 912 will come with a decent amount of documentation, including maintenance record booklets that detail service records over the first 58,000 miles. The 912 went in for a tune-up in 1982, which resulted in the installation of two new Weber carburetors. Between that service and the present day, the 912's original engine was swapped out for a Volkswagen unit for reasons unknown.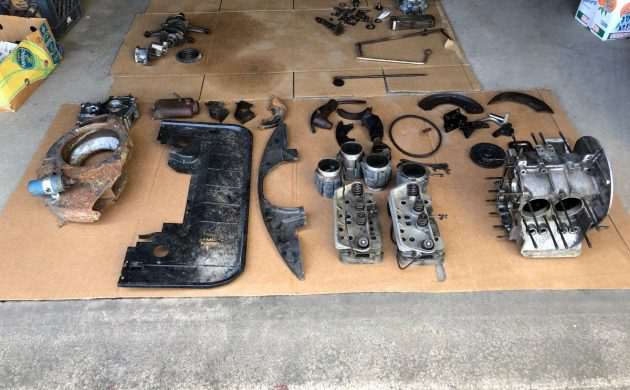 Fortunately, the matching numbers Porsche engine is included in the sale, albeit in a deconstructed state. That's OK – these aren't difficult engines to reassemble, and it may present an opportunity for some minor modifications that bring the performance closer to that of its 911 brethren. The original owner's manual with case and Blaupunkt radio manual and hook up instructions are also still with the 912, and the seller will provide the Kardex for review to any interested buyers. While this 912 may be too rough for some, I think it's a great place to start from given it's not a total rustbucket and the history is hard to duplicate – not to mention those great factory colors.