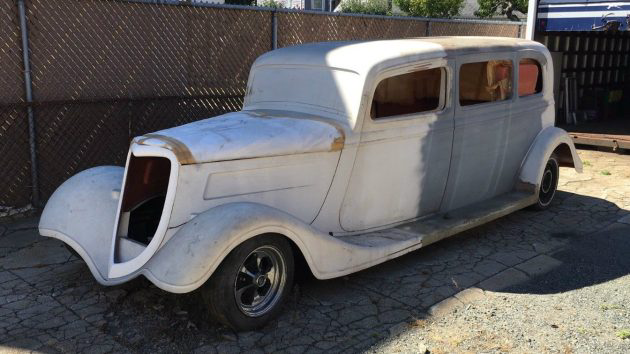 Of course, Ford didn't make a 1933 Vicky limousine, this is, as you probably suspected, a kit car. But it's actually a modified one of those; the kit car manufacturer didn't make them either! So if you are interested in a, dare I say relatively practical but old-looking car with a spacious interior, here you go! Thanks to Barn Finds reader Darrun for sending us this unusual find! It's listed for sale here on eBay where the buy it now is $5,600 and is located in South Dartmouth, Massachusetts.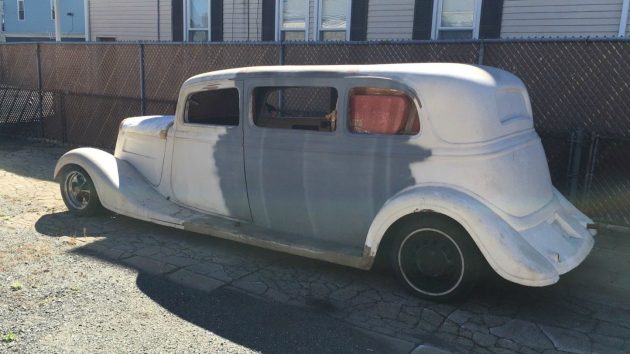 So what's the "barn find" factor about this car? It's actually been sitting in storage for the last 8 years, and during that period the original builder passed. It's actually his son selling the car now. According to him, the build has had $20,000 spent already, which I can believe easily since the base kit (without the stretch) goes for over $10,000. I wonder what the plans were for the interior?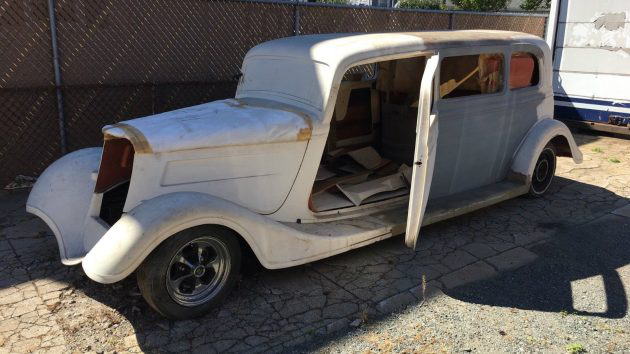 That's right, as you can see from this shot, the front interior is literally a blank slate. Totally. As in there's nothing really there.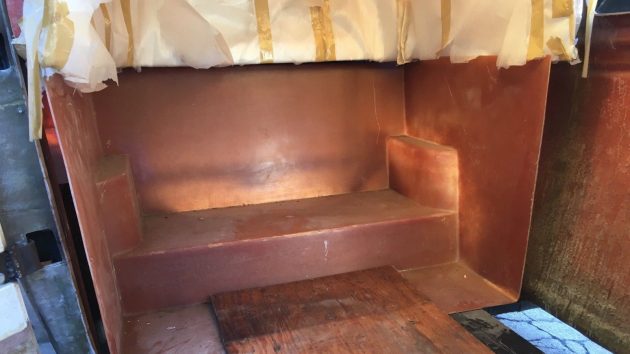 The rear is pretty much the same. What would you make it look like? What would you do with the extra space and length?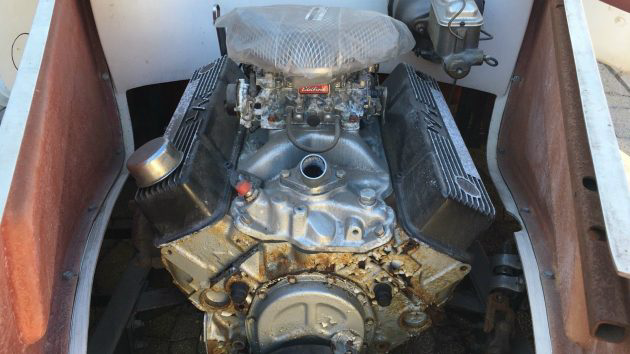 The seller believes this is a 305 or 350 small block Chevy. The deterioration of the paint in the front has me worried about the paint prep or storage, however there are lots of shiny parts here. It is nice to see the new master cylinder. Underneath the front end is some nice looking Mustang II front suspension, and to be honest from what I can see, most of the work that's been done so far has been done pretty well. Of course, it's always difficult to pick up where someone else left off, but it might be fun to try. What do you think about this "never been done" limo?