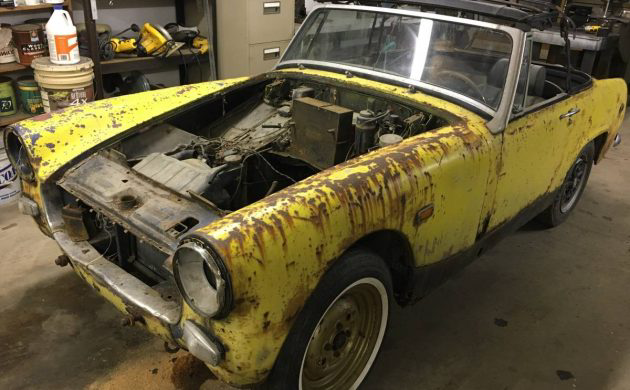 Over the last few years, I've developed a stronger stomach for taking on projects that I may not have considered earlier in my automotive career. Credit an unfortunate knack for acquiring really decent projects for fairly short money with fueling my accumulation of larger-scale undertakings – but nothing as massive as this 1969 Austin Healey Sprite here on craigslist for $150 near Rochester.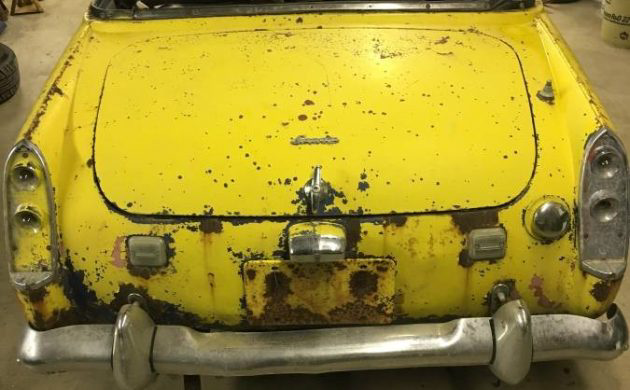 The asking price seems good for even a rusty roller like this, but the rust problem is extensive: the seller notes corrosion has attacked the floors, sills, and the body, including inside the fenders. The doors, trunk, and hood register only as "potentially" saveable, to give you a sense of how rotten it is in places. Upstate New York is a cruel place to any car, especially a fragile vintage roadster.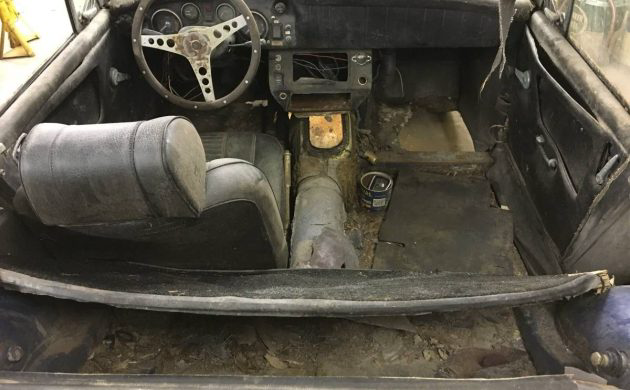 You may notice the lack of a gearshift; that's because the Sprite has no engine or transmission, another demerit when it comes to debating whether or not this car should be fully restored. Sprites are not terribly hard to find – perhaps more challenging than a Midget or later MGB – but not the kind of impossible that demands considering a car as far gone as this one as the basis for a project. Then again, the price of entry is so low – could it be justified?
One of the aspects of purchasing my junkyard find Mercedes-Benz 190E 2.3-16 Cosworth that factored heavily in my decision to buy was knowing even a $5,000 car was going to have $10,000 in mechanical needs. I allowed for the fact that my car would need more time in a body shop than that $5K example, but there ultimately wasn't much incentive for spending a few bucks more over my very cheap purchase price. Is a similar train of thought applicable here, or is this Sprite too common and too far gone?e
Have something to sell? List it here on Barn Finds!