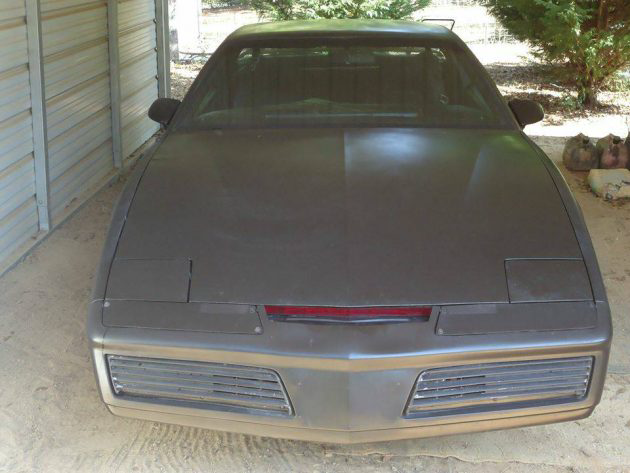 Growing up in the seventies and eighties was awesome. For a budding car nut, there were movies like Smokey and the Bandit and Cannonball Run to educate you on how to take your future driving test.  On TV, you had shows with cool cars like The A-Team, The Dukes of Hazzard, and, of course, Knight Rider to teach you how to drive like a stuntman once you got your license. Who didn't want to fight crime while jumping obstacles like Michael Knight? As a kid, Knight Rider was on notebooks, lunch boxes, shirts, and just about everything else purchased for red blooded American boys. While David Hasselhoff moved on to Baywatch, the rest of us were left behind. Eventually, we moved on, but some of us never forgot where their love of cars began. Located in Lizella, Georgia is this fan created replica of KITT, the talking 1982 Firebird from Knight Rider. Complete with the funky dash and the red light in the front, this labor of love can be found for sale here on craigslist for a firm $9,000.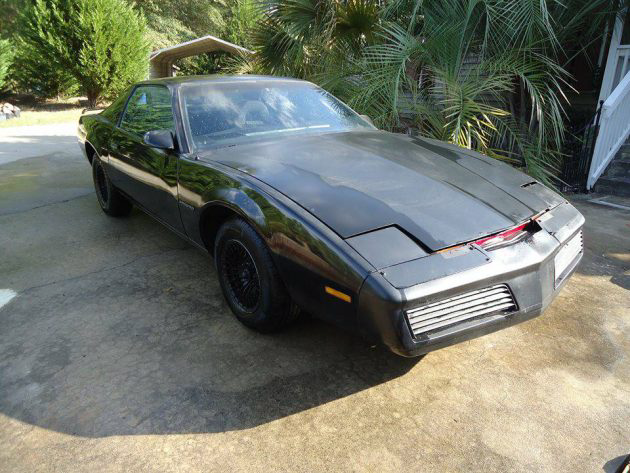 For those of you living under a rock in the eighties, Knight Rider was a show about a guy named Michael Knight.  He was a former crime fighter who was gravely injured, brought back to health with a new face and a new name, and given a car named KITT that possessed amazing abilities and artificial intelligence to fight crime with.  The car was based on the then new 1982 Pontiac Firebird, and was customized with a red light in the front that would scan back and forth, and an amazing digital and LED dash.  Basically, there was little in the way of plot to get in the way of the action.  The action consisted of Knight driving way too fast and jumping things when he pressed a button marked TURBO BOOST.  Started in 1982, the show lasted until 1986.  Kids loved it, and I can testify that I thought every car should be made to jump at every opportunity.  The show was cool, and the car was just awesome.  Of course, even as kids, we knew that it was fake, and the car stunts were just Hollywood magic.  We didn't care.  We all wanted a car like KITT.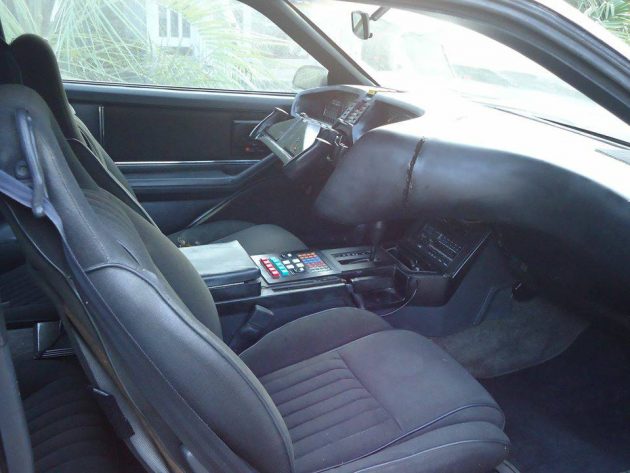 Evidently, the owner of this car wanted one worse than I did.  A lot worse.  In what could only be called a labor of love, this fellow took a V-6 Firebird and made it into a replica of KITT.  And to be fair, Hollywood often has unlimited budgets to build movie and TV cars.  Often, these cars look awesome on the screen, but if you got a closer look, you would see that a lot of corners were cut.   In this replica, it appears that most of the money was spent to recreate the dash, which is probably the feature on KITT that saw the most camera time.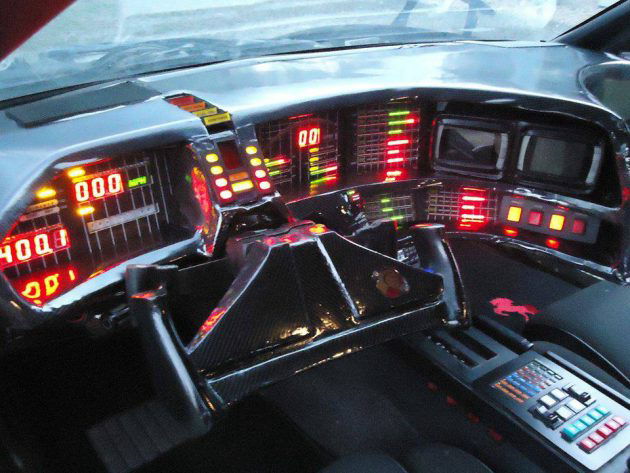 While it isn't perfect, it probably looks really good from 10 feet away.  I think that the use of glossy carbon fiber hurts the overall appearance of the dash.  If he had used a matte plastic and some matte black paint, I think he could have pulled it off.  All the digital stuff and the combination of switches and LEDs seem to be excellent replicas.  The TV screens could probably use a revamp though.  Also, the Knight Industries logo floor mats are spot on.  The owner does say that he put a lot of work into the gauges, and they nearly all work.  All I can say is that there must be miles of wire underneath that dash!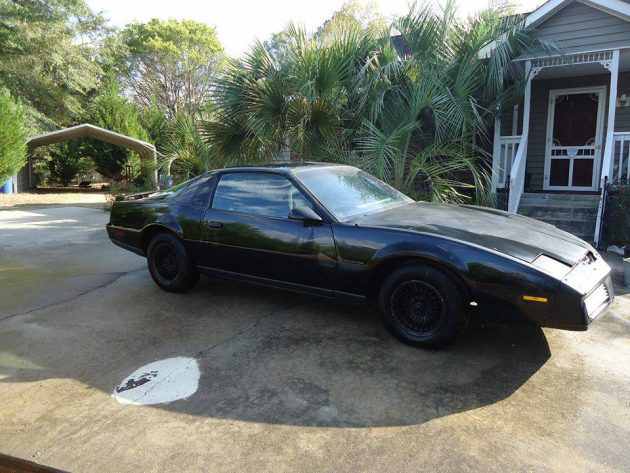 As for the car itself, the owner says that he has recently repaired the air conditioning, and replaced the radiator, fuel hoses, fuel sending unit, and brake lines.  He further states that the red light in the front works, but the car could probably use a paint job.  It also needs the distinctive discs that fit over the wheels on these particular cars.  These discs were a hugely important styling feature, and there is no mention in the ad if the owner still has them or not.  At 83,000 miles, it still has a lot of crime fighting life left in it, and the owner has just installed new tires to help you in that endeavor.
While this one is not for me, I am sure someone loved the show enough to pick up this retro beauty.  It will still need some work to make it perfect, but the dash wiring has to be half the battle in making a replica KITT.  By reading the ad, you can tell that this car was the owner's pride and joy.  He states that he wouldn't be selling it if he didn't need the money, and that he won't take any less than the asking price.  It may sit a while, but I am sure this one will move on to another crime fighter at some point.
Anybody got Hasselhoff's number?